Tsukushiya is located behind Kottbusser Tor, in the cluster of restaurants and bars that line Dresdener Straße before it reaches Oranienplatz.
Tim, Judith, their friend Sterre, and I headed there after watching Three Billboards Outside Ebbing, Missouri at the nearby Babylon Kreuzberg movie threater (one of the independent Yorck Kino cinemas in town, which does Berlin the service of showing things in the original language; many Germans create a problem for themselves by watching dubbed movies, leading to a sub-optimal command of English on average, according to the OECD's PISA study results).
Overall, the restaurant was an excellent experience.
First off, the menu was all-Japanese, not a mishmash of multiple countries' foods. No non-Japanese curry on the menu. No sign of pho. (Breathe a sigh of relief.)
While not definitive, this is a good sign that the chefs can focus on getting it right: thank you, thank you, thank you.
We started off with a few appetizers: soy-sauce braised maguro tuna and edamame (kind of dry). And the Dutch among us (which was everyone but me) ordered some sake, which I never acquired the taste for.
Then it was on to the mains, which included: 2x okonomiyaki (Japanese battered pancake, in this case topped with bonito flakes), niku udon (Udon wheat noodles with beef and vegetables), and ten don (seafood tempura on rice).
The tempera (which was my order) had a bit of a thick flour / egg batter, which I wasn't quite enamored of, but was alright. I was hoping, especially for the large prawns, that it would have been battered using panko flakes, but ok.
The okonomiyaki was also pretty good (though not a dish I like), I didn't taste the udon.
Wow. I use a lot of parentheses sometimes.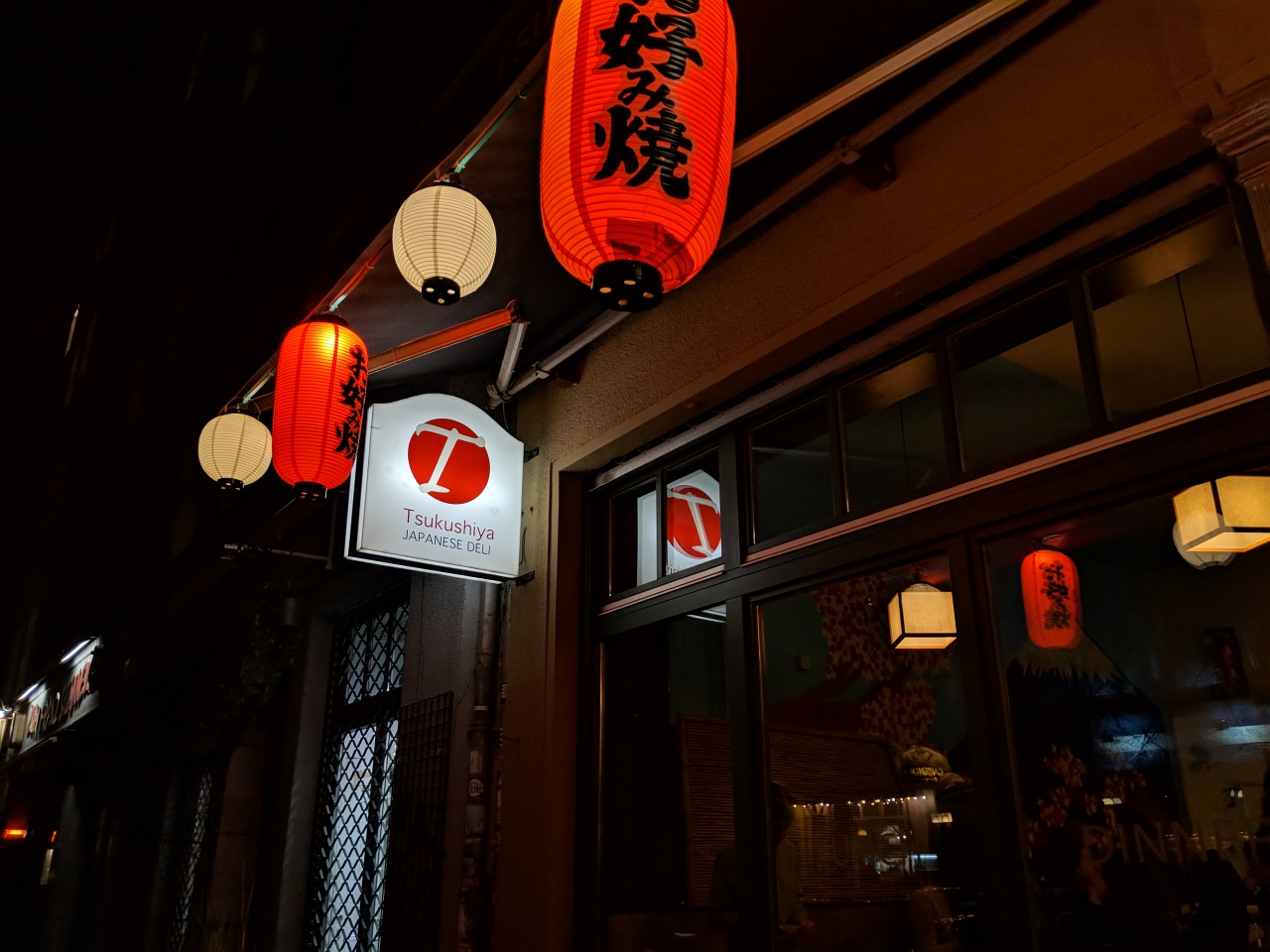 Signage.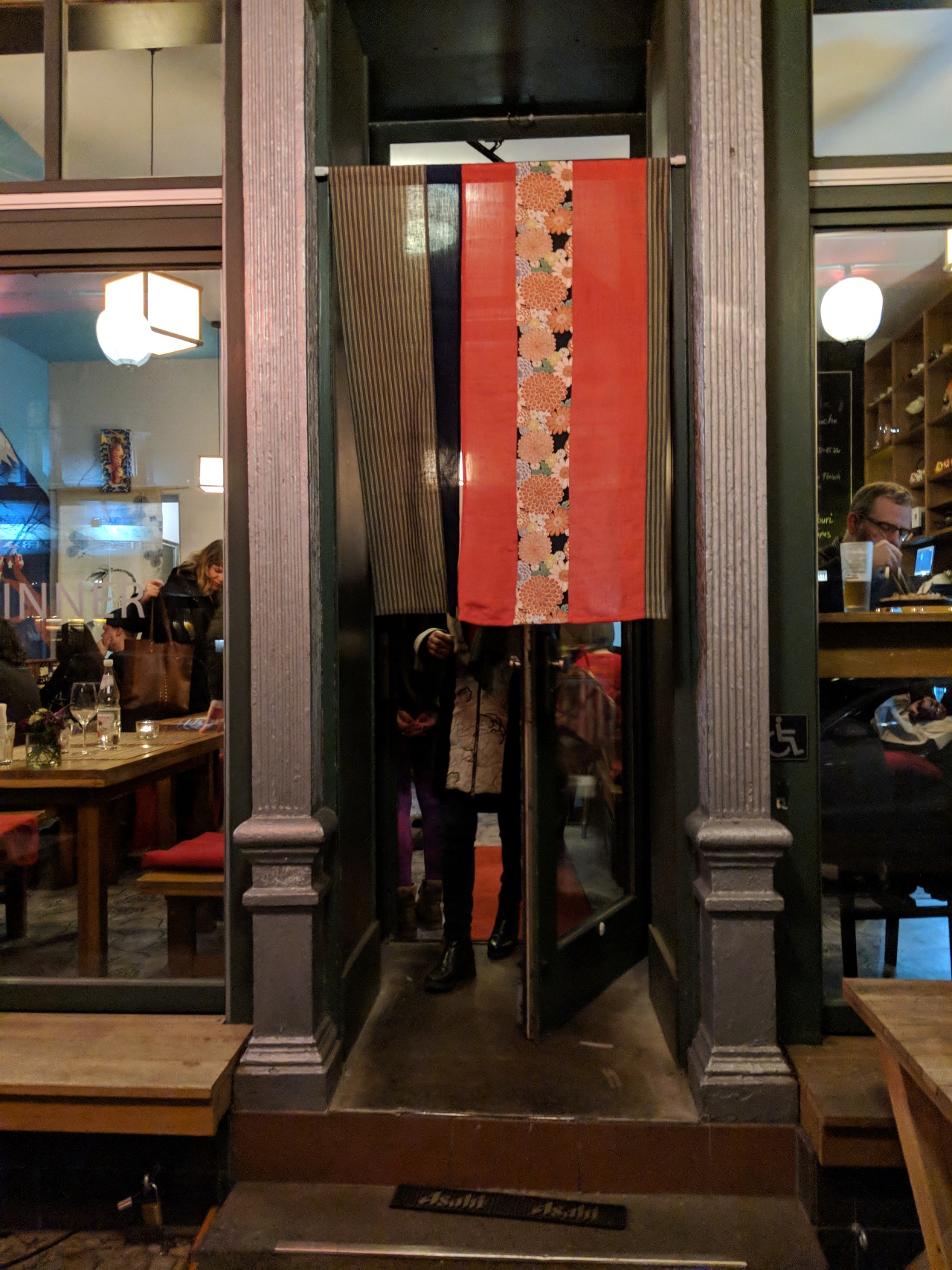 The door.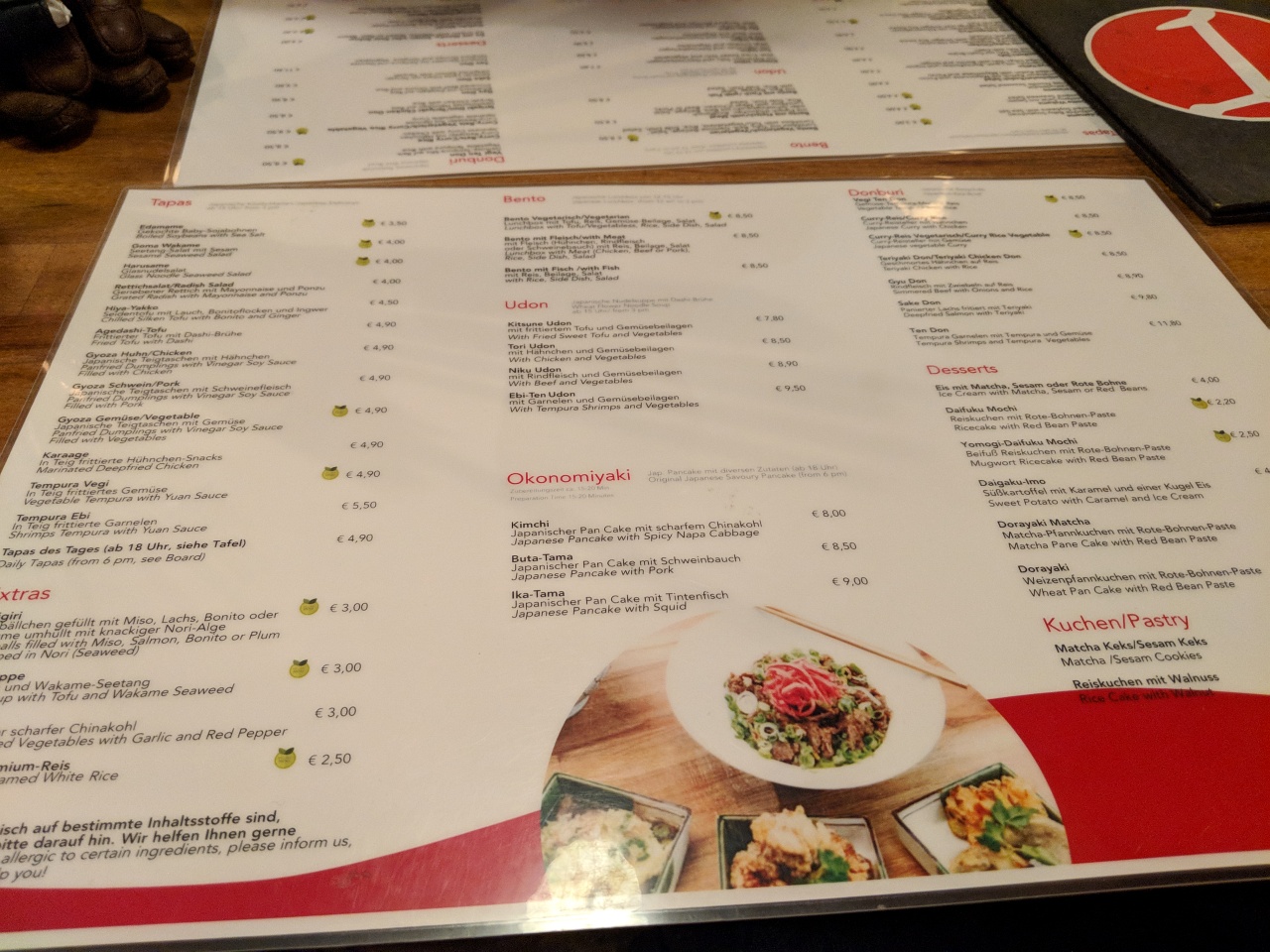 The menu.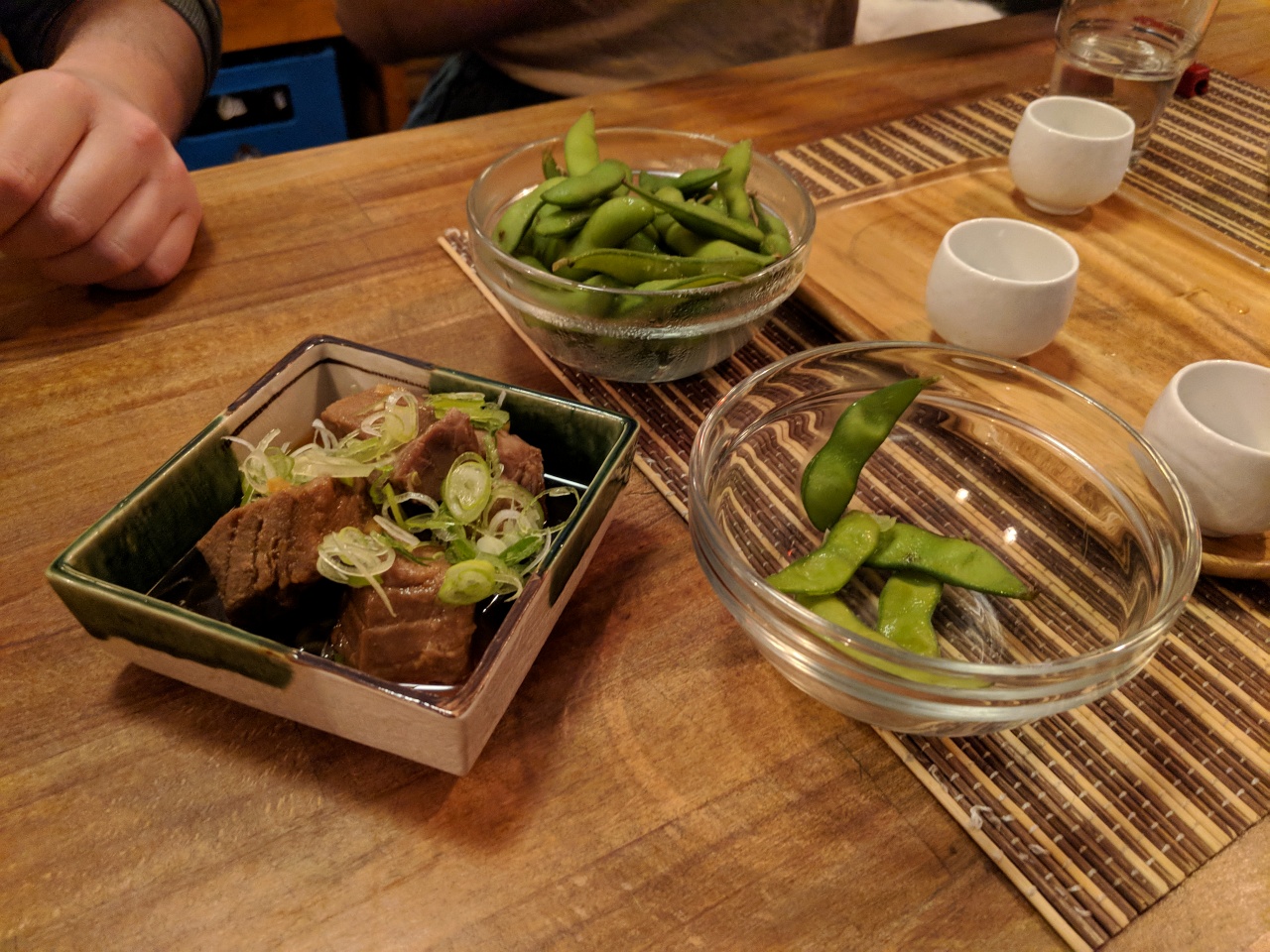 Maguro and edamame.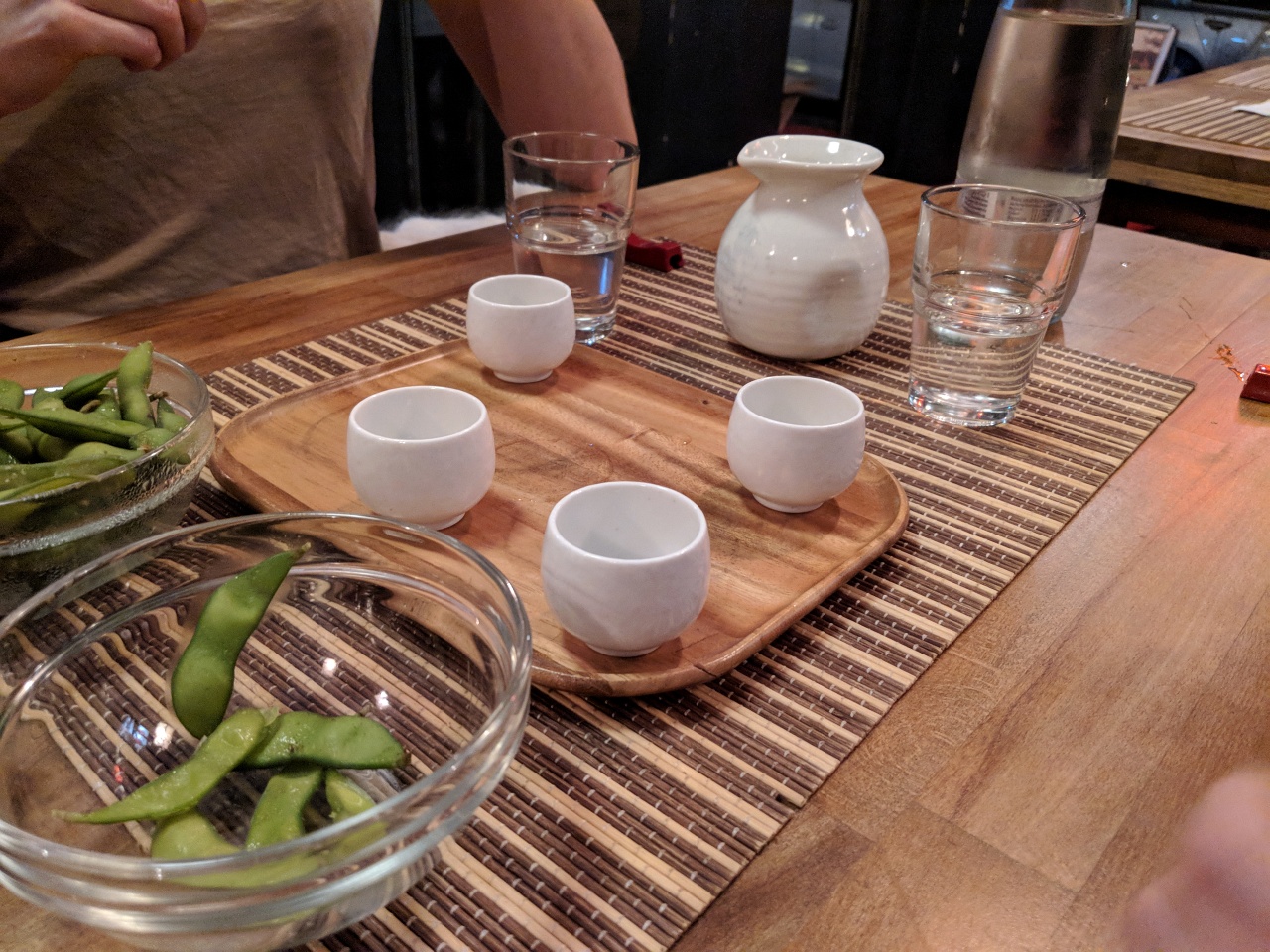 Sake.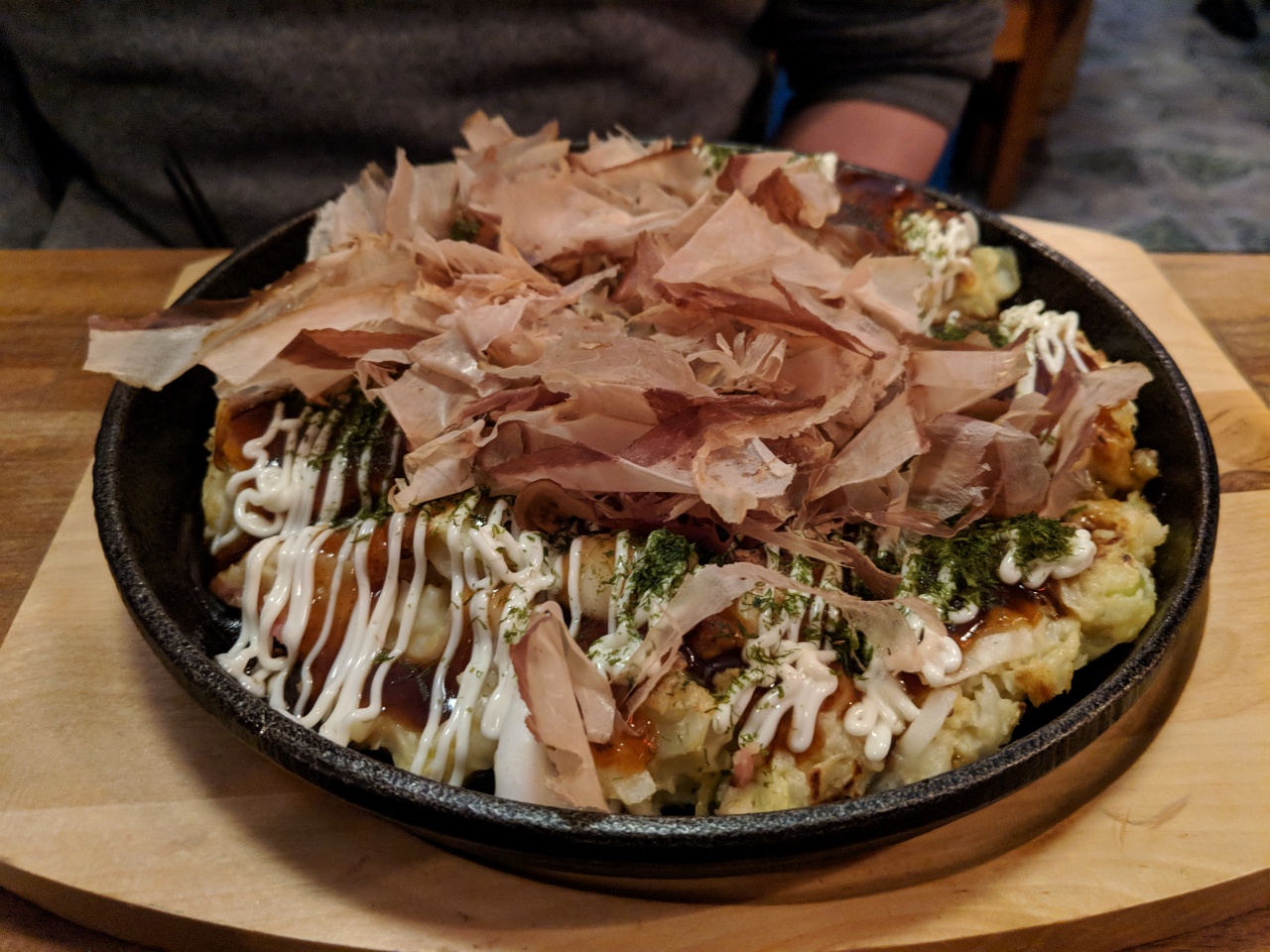 Okonomiyaki.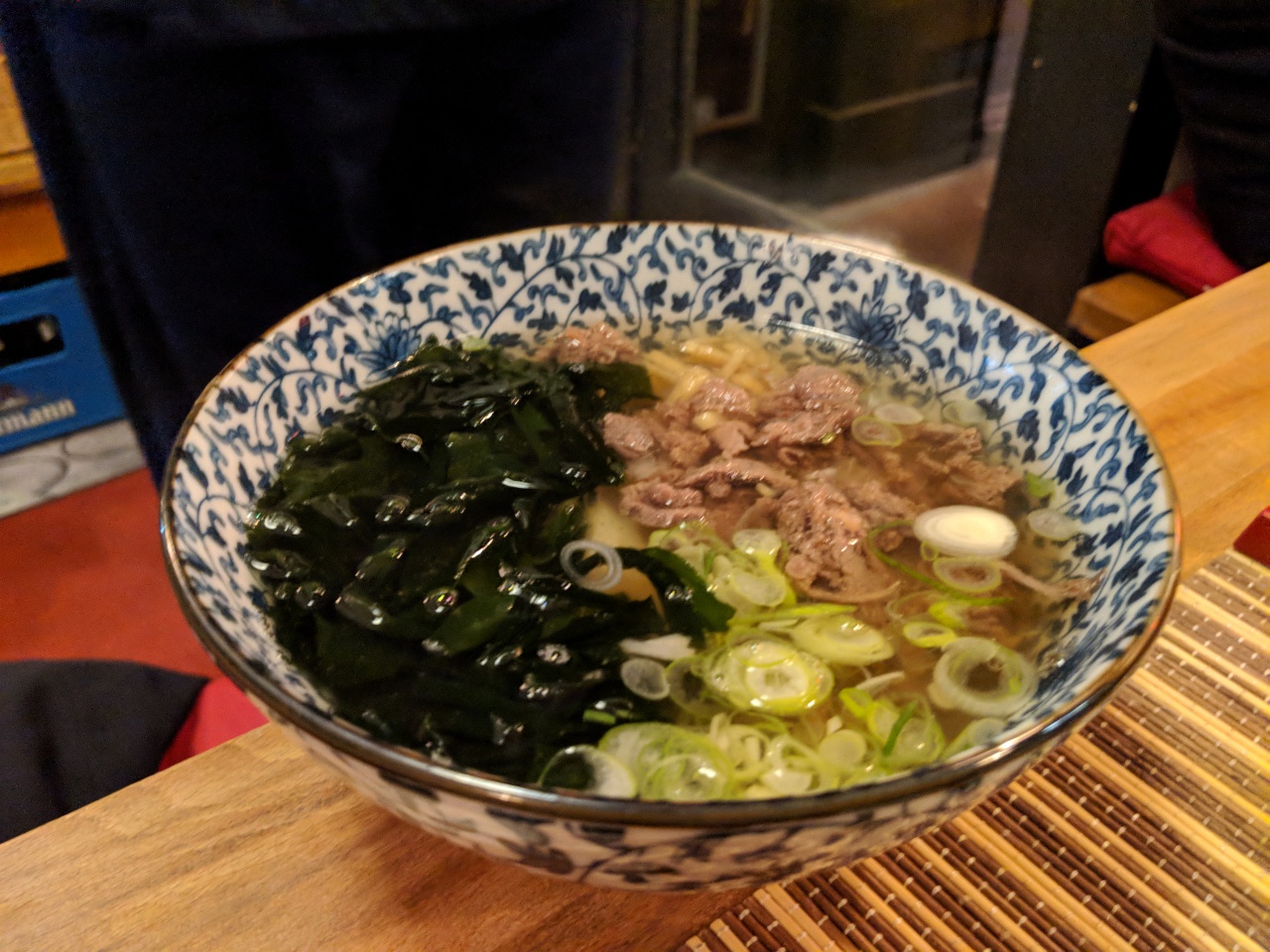 Niku Udon.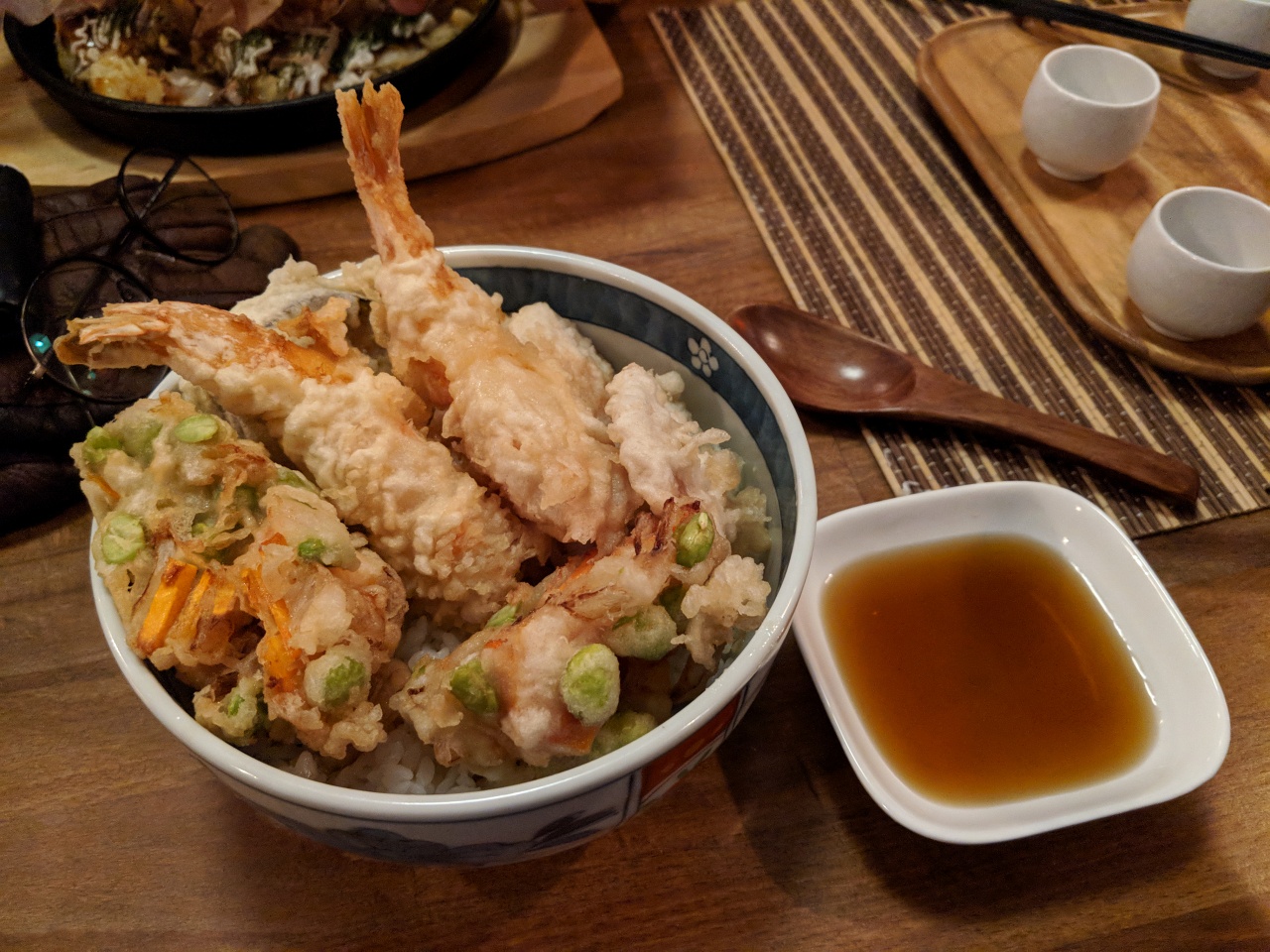 Ten Don.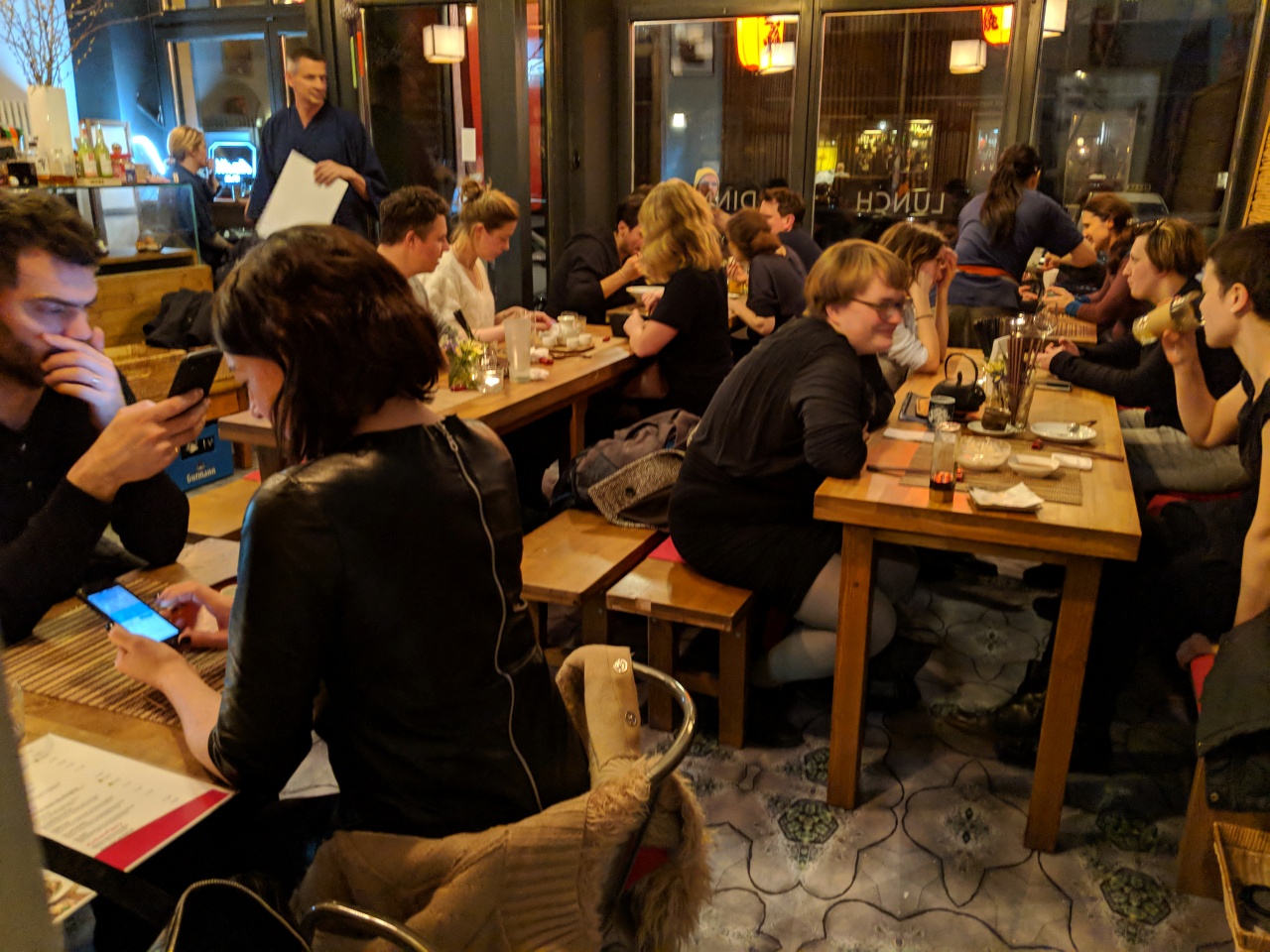 Other diners, probably on a date. 🤣
That weird effect when okonomiyaki causes bonito flakes to shrivel.