Last visited:
28 January 2018
Location:
Kantstraße 30, 10623 Berlin
Verdict:
Not sure I'd come back here. I'd recommend it to friends to try once. Probably wouldn't take my parents, there's a more realistic bowl of Phở near where I live.
Madame Ngo is located along the half-mile long stretch of Kantstraße that bills itself as Berlin's Chinatown.
This time the party of eaters included myself, Jamie, and Zoe. I hadn't been out to try Madame Ngo, but had read the Berlin Food Stories take on the food and had heard generally-good indications about it.
We ordered two appetizers: a set of three nem springrolls and a set of three different types of pork belly.
The Nem Hà Nội were homemade, so, fresher than the normal sorts of rolls filled with ground pork, glass noodles, and morels that seem pervasive in Berlin. The fillings in this case were more loosely packed and didn't have the kinds of binders that a lot of the wholesale rolls seem to have.
(It's an open question of mine who produces the normal, non-homemade rolls in wholesale quantities in Berlin, because I'm sure I've had identical rolls in different restaurants.)
Of the three types of pork belly, the slow-braised style was utterly fantastic, with perfectly-tender fat and a perfect balance of salt and sweet to the meat. It's the kind of food that you might feel guilty about eating, if you had any guilt about eating.
Here, the stock for the Phở was rich and very flavorful, with a noticeable background of slow-rendered beef fat and bone marrow and star anise, and the sliced beef was the first time in Berlin that I'd actually had properly thin-sliced raw beef cooked only by the braising action of hot stock added at the last moment. The added beef meatballs were homemade and had a non-gelatinous texture, which tells you someone actually put them together by hand using real ground meat.
Jamie had the Hainanese Chicken, which had slightly less accurate texture than he was expecting, and it came with a clear chicken soup which was simple and rich in flavor, and a small bowl of ginger soy sauce to go with the chicken. The rice was not made using chicken stock, so minus points for that.
Overall, it's a decent place to eat, but I wasn't sure that it was worth what they were charging.
Or, as I mentioned to Jamie the next day: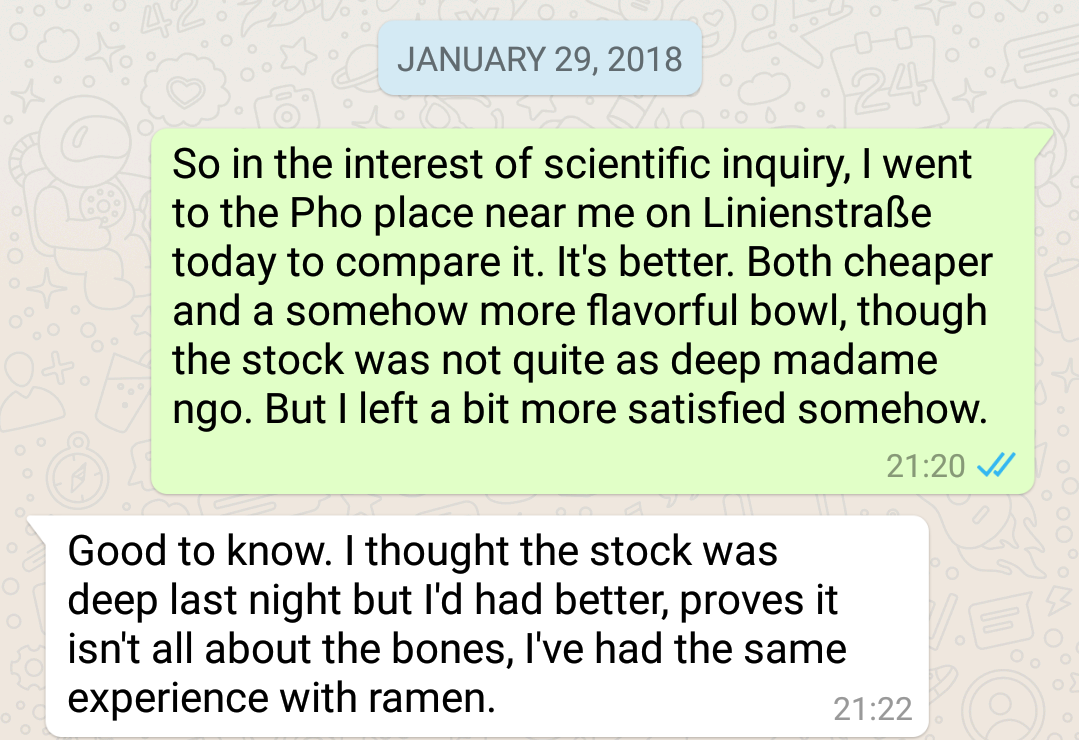 Comparing notes on flavor.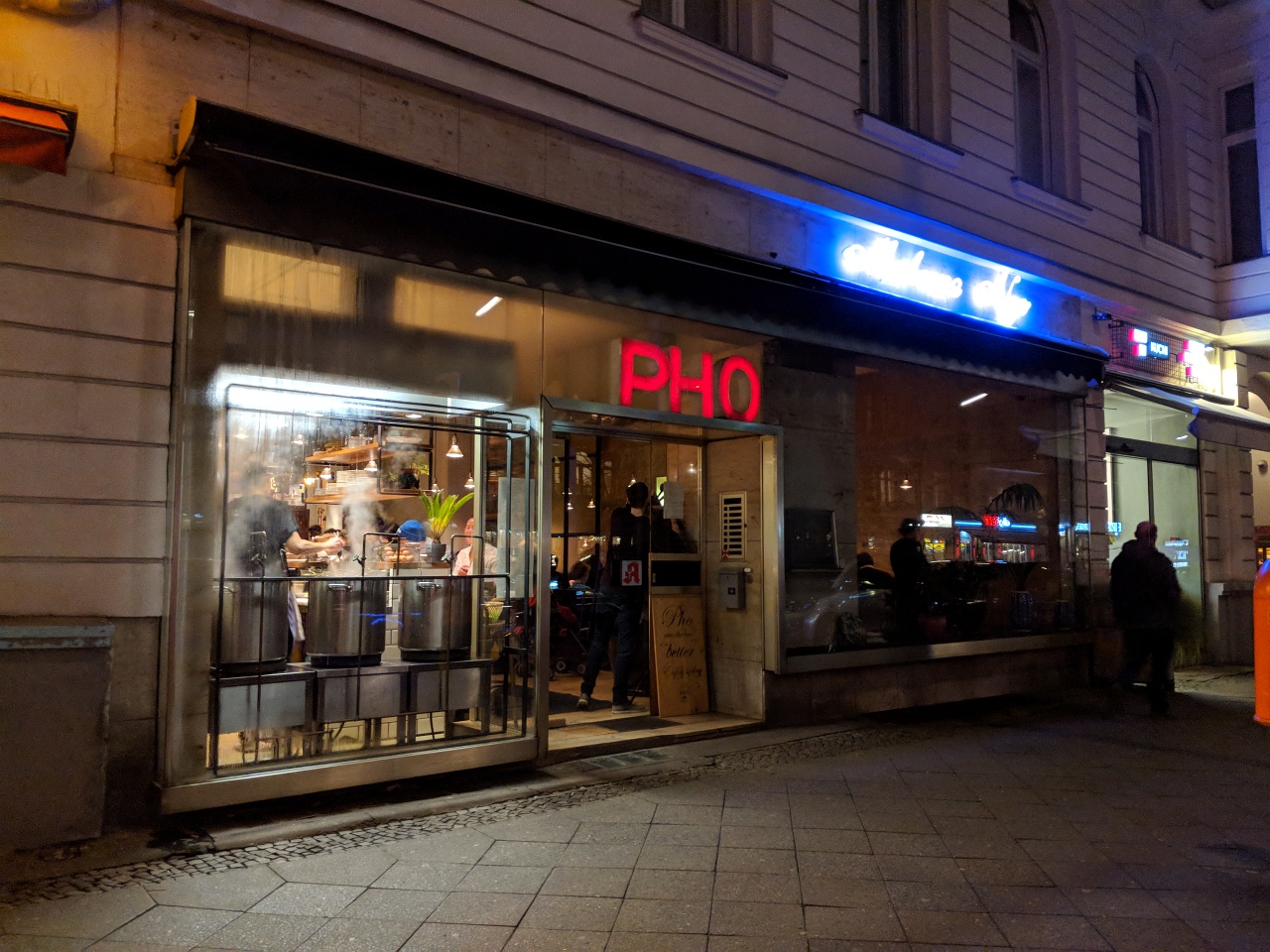 The façade.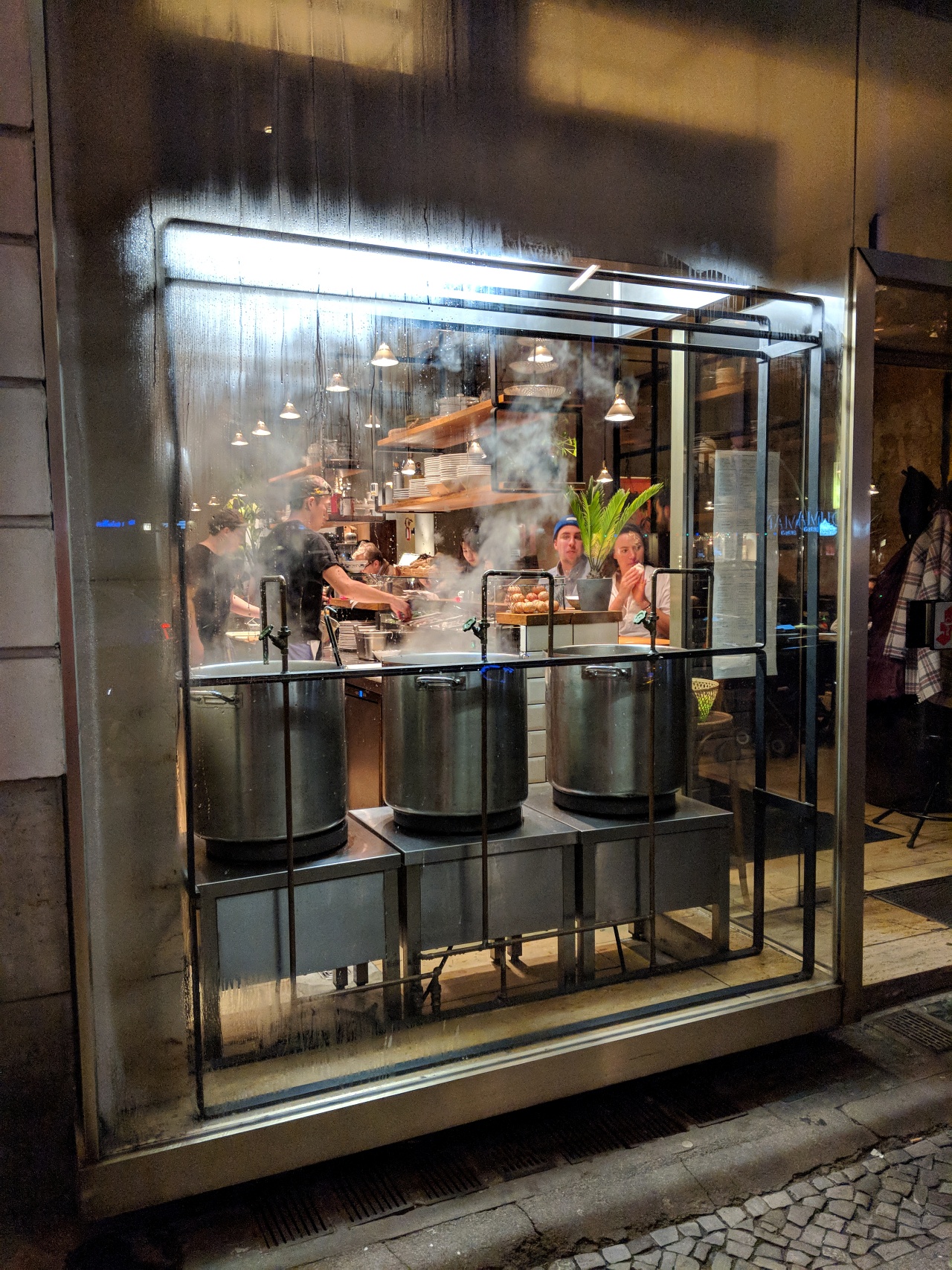 Nice trick with the stockpots.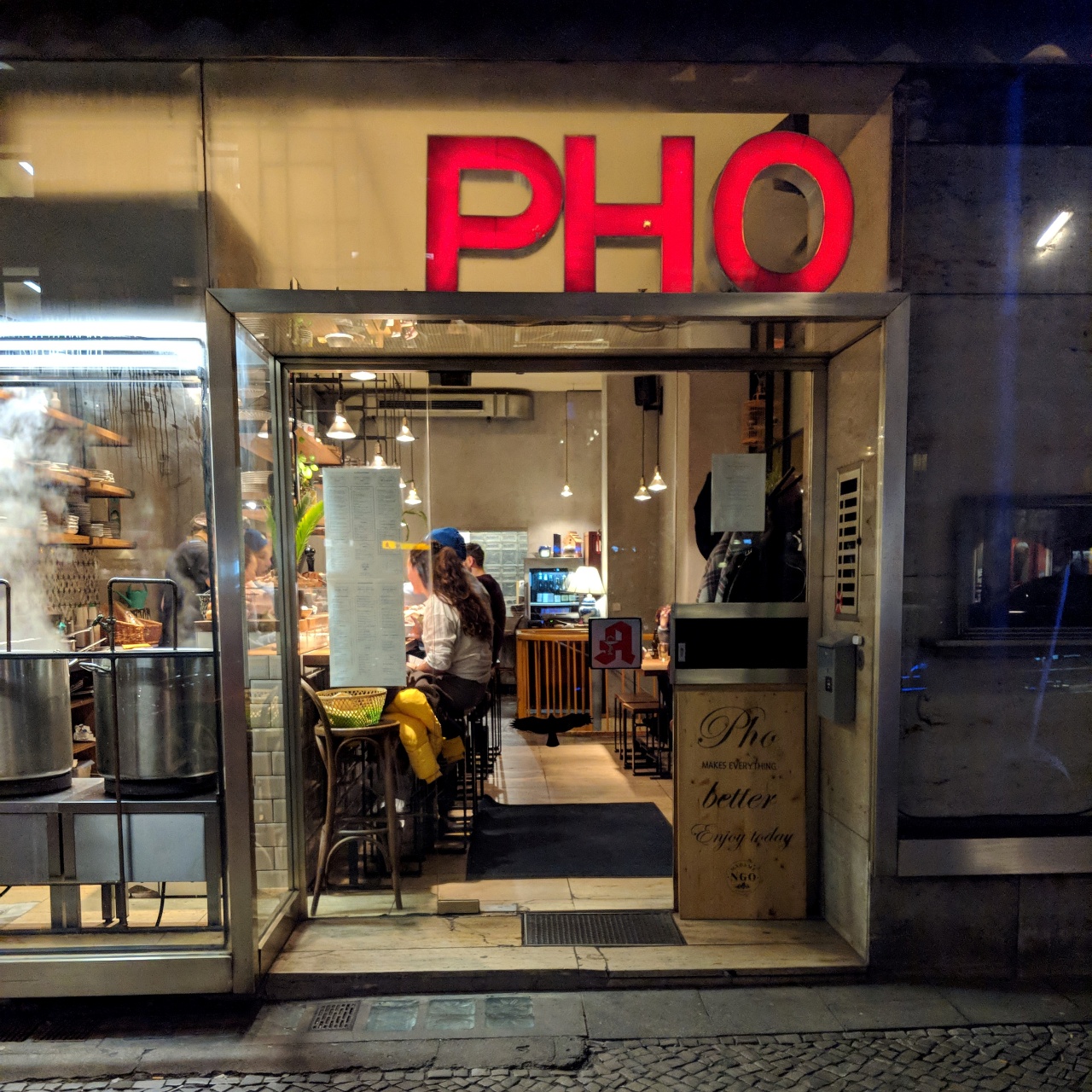 The doorway.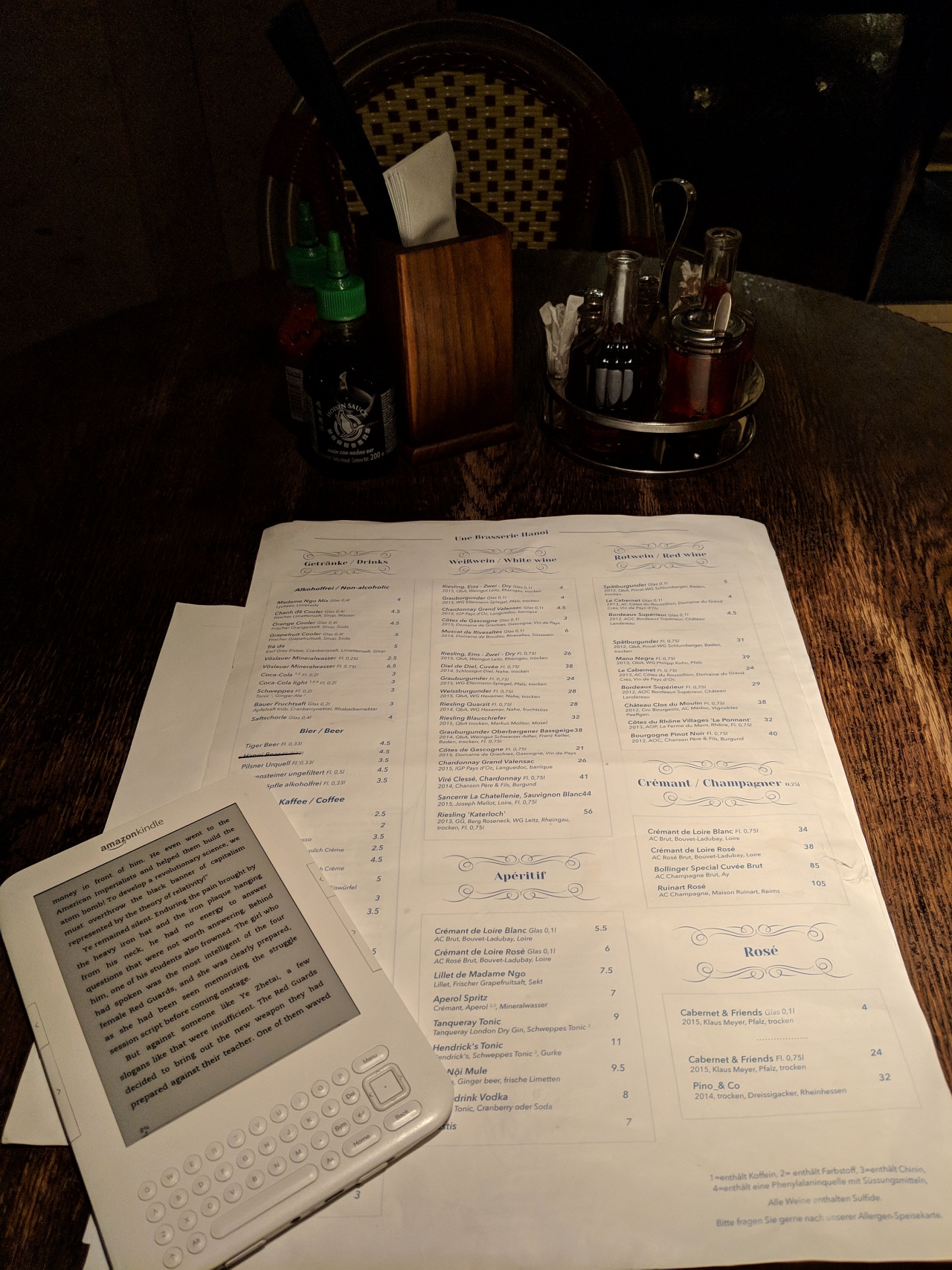 The drinks menu.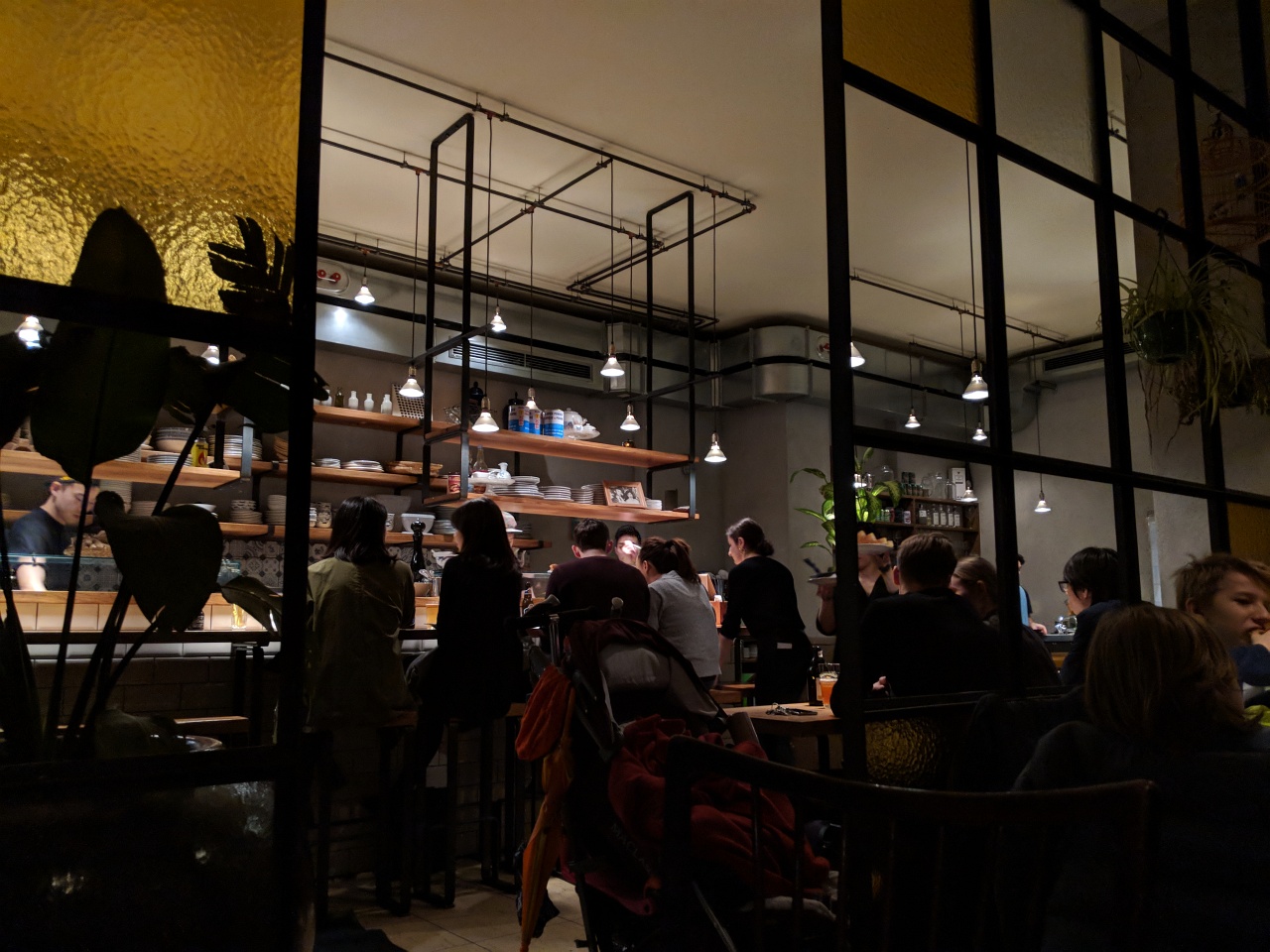 Interior shot.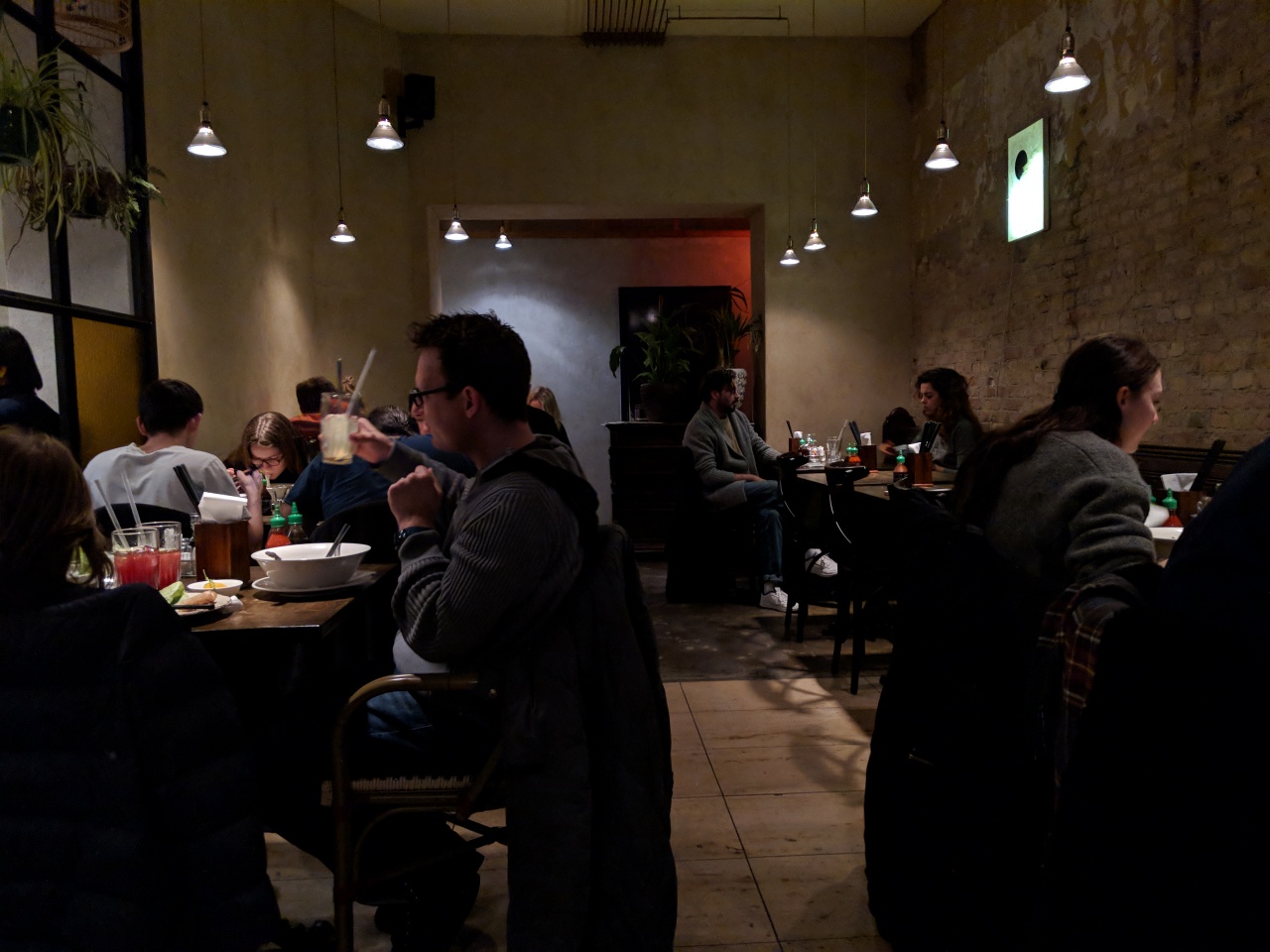 Interior shot.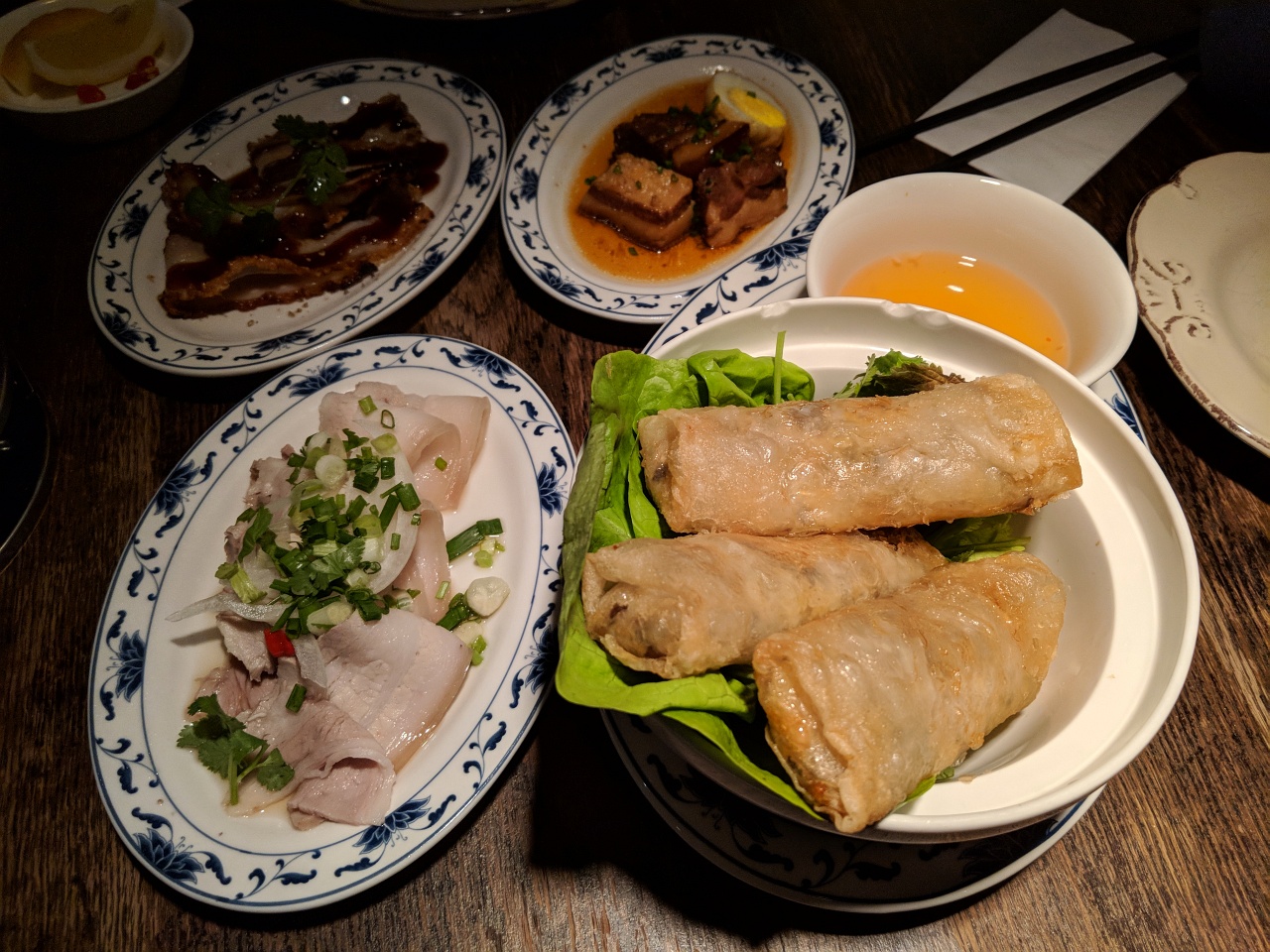 Appetizers: three little piggies, grilled, braised, boiled pork; And, nem springrolls.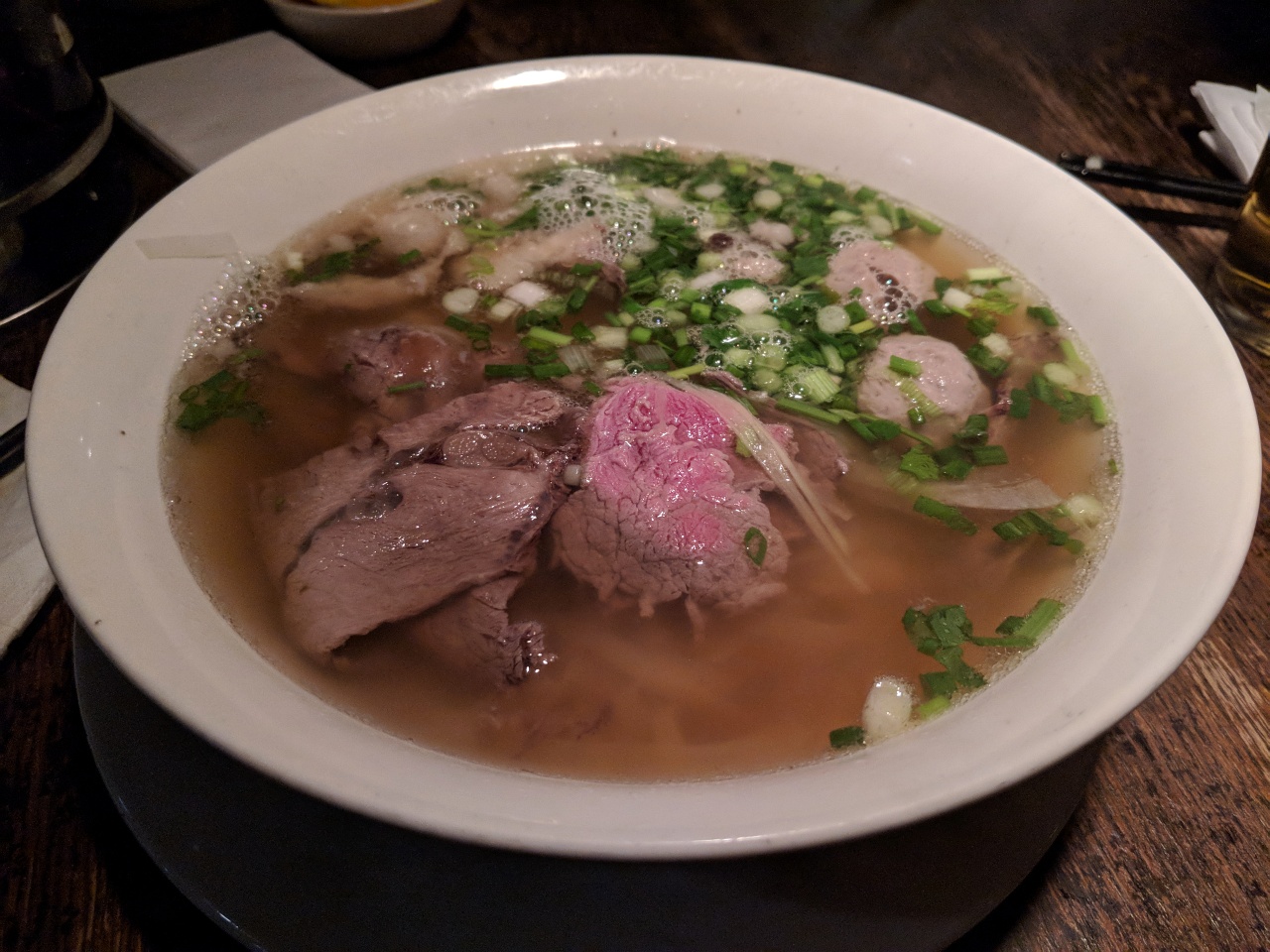 Phở bò Madame Ngo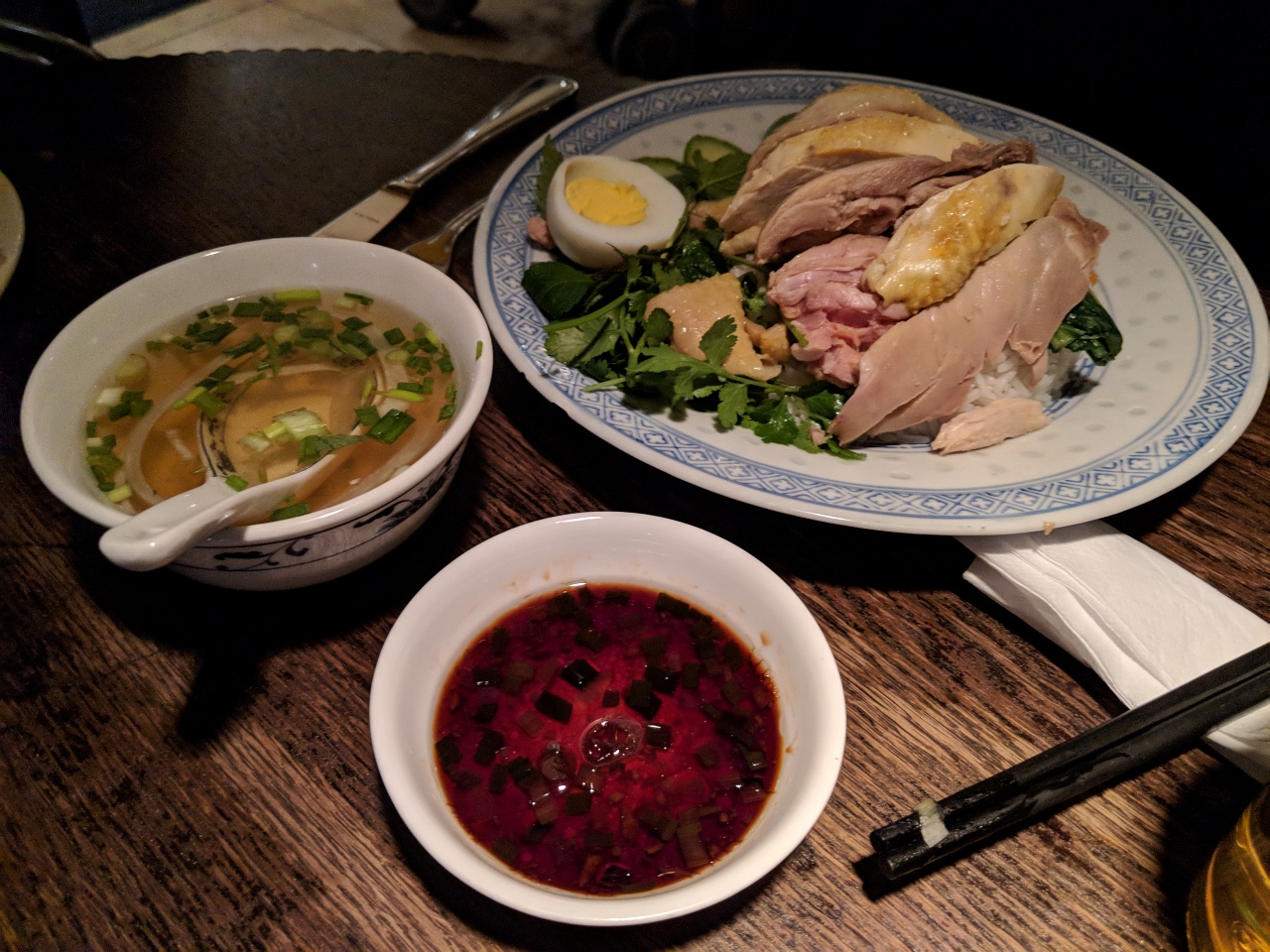 Hainan chicken