Nin Hao is a Chinese restaurant located near the Deutsche Oper and up the street from Technische Universität Berlin on Bismarckstraße in Charlottenburg.
Their specialty is Chinese hot pot, with all of the fixings one could expect, including sliced beef, prawns, langoustines, fish balls, enoki mushrooms, spinach, and so on.
The raw and frozen ingredients are laid out in a buffet style refrigerator, which takes up an entire wall, and is self service, i.e. take as much as you think you're going to eat. (I forgot to take a picture of this!)
Next to the ingredient buffet is a small table for assembling sauces, which is well stocked with vinegar, soy sauce, multiple hot sauces, and other sources of dippable umami.
In addition, the restaurant has a menu of dishes, of which the aubergines and pork (Auberginen im Tontopf nach "Yu-Xiang-Art") and spare ribs fried with pepper and salt (Schweinerippchen mit chin. Pfeffer und Salz) were particularly recommendable.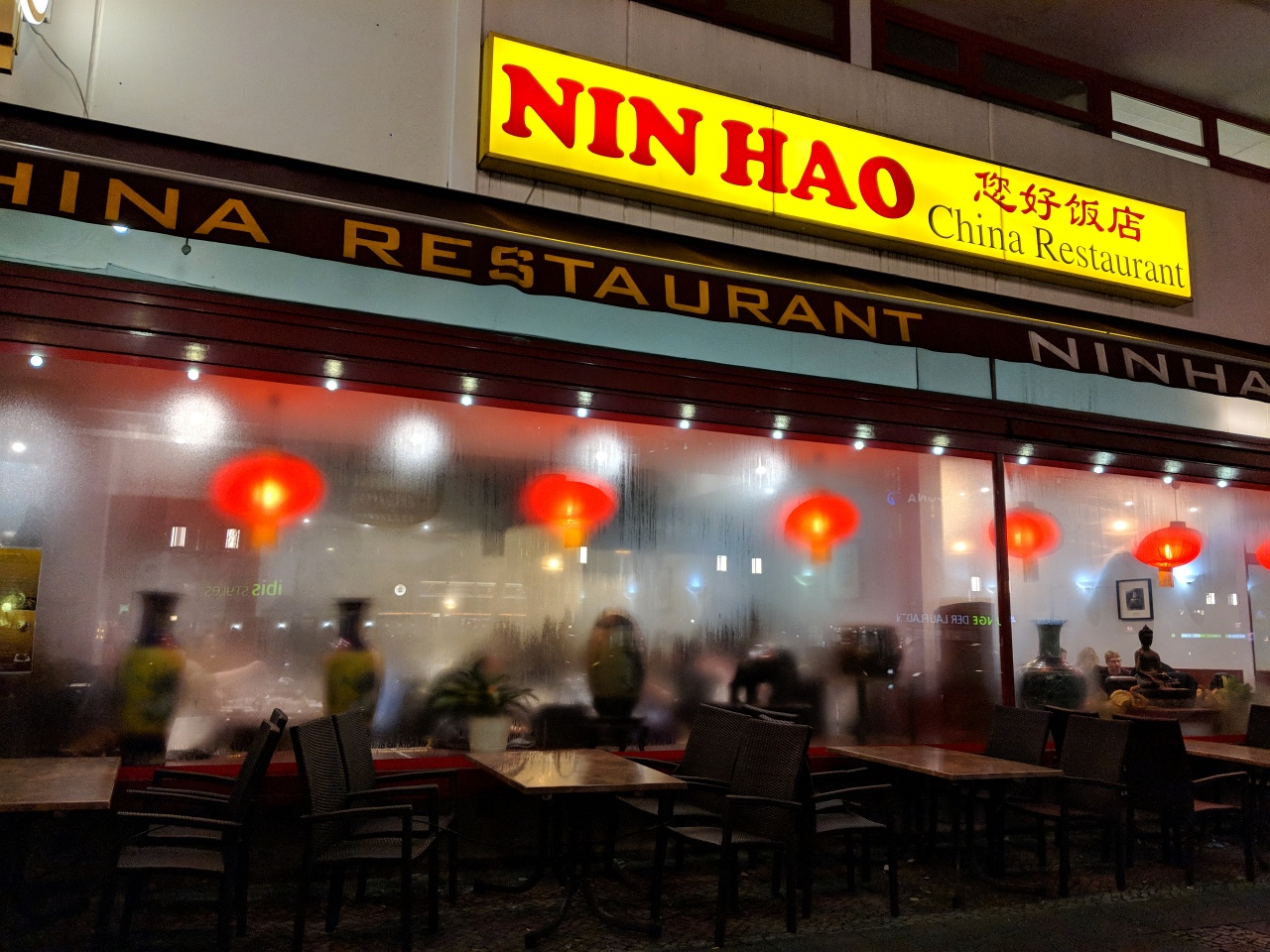 The outside, all steamed up.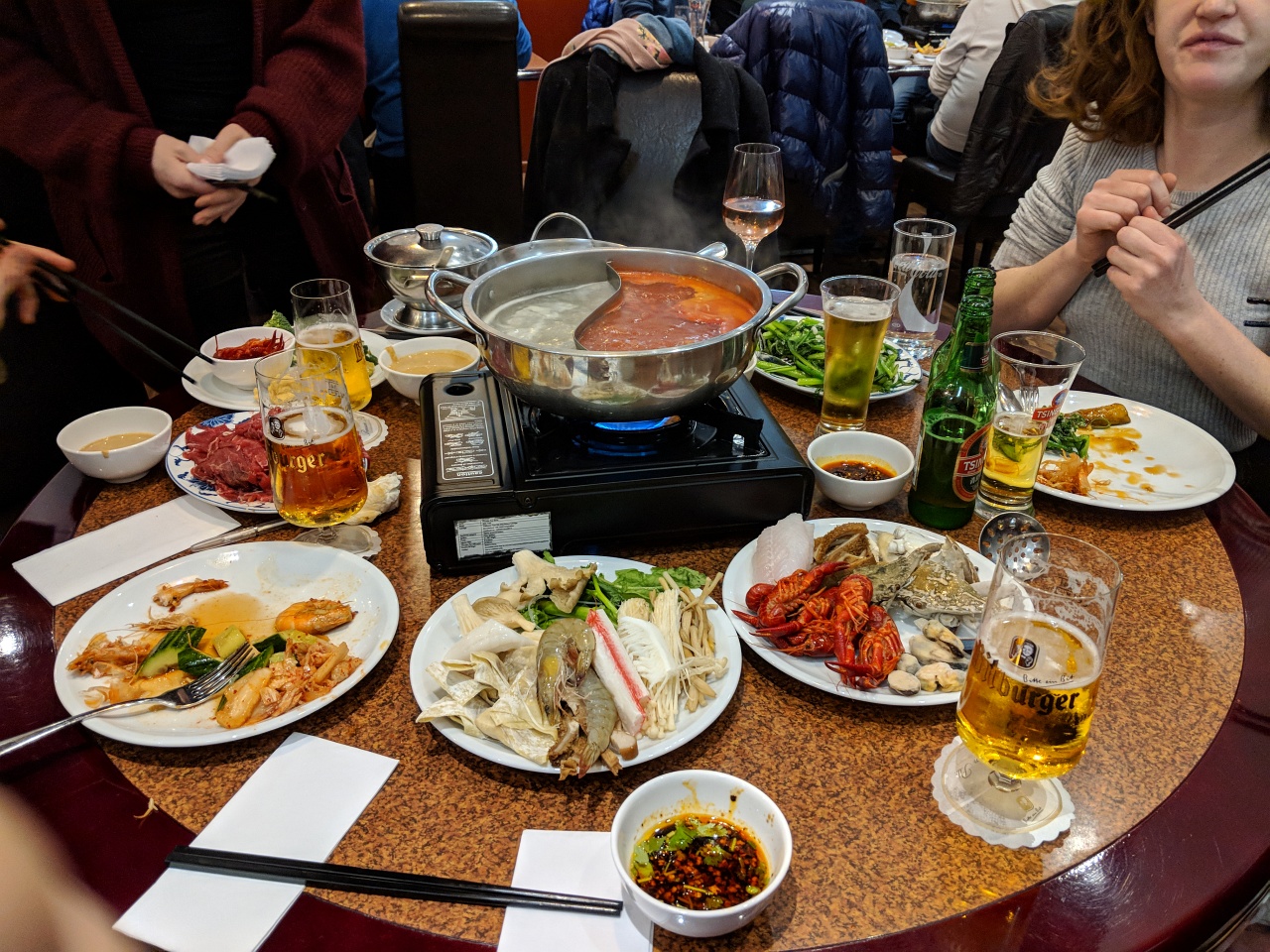 Round One.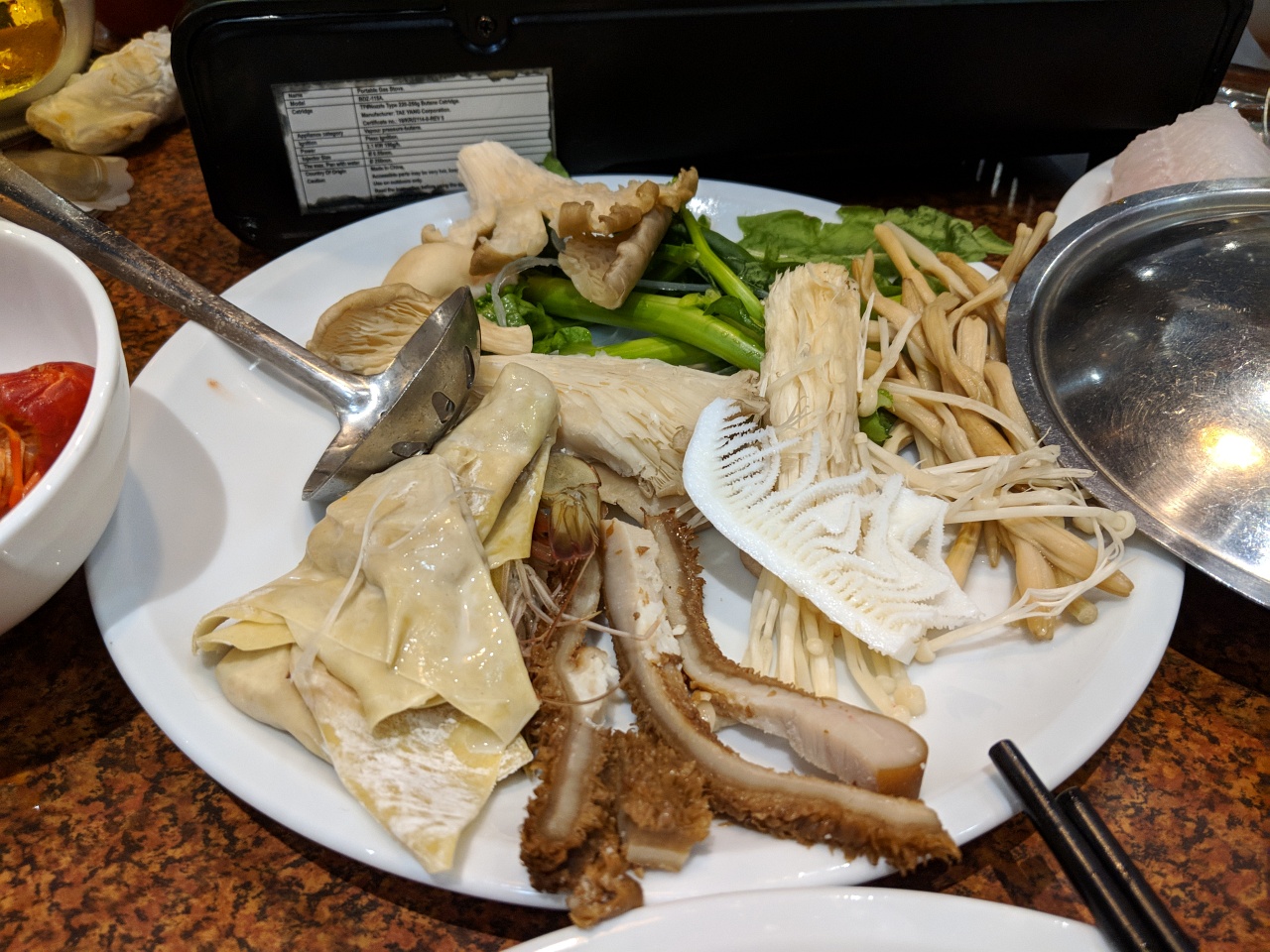 Wontons, tripe, mushrooms, day lilies, veggies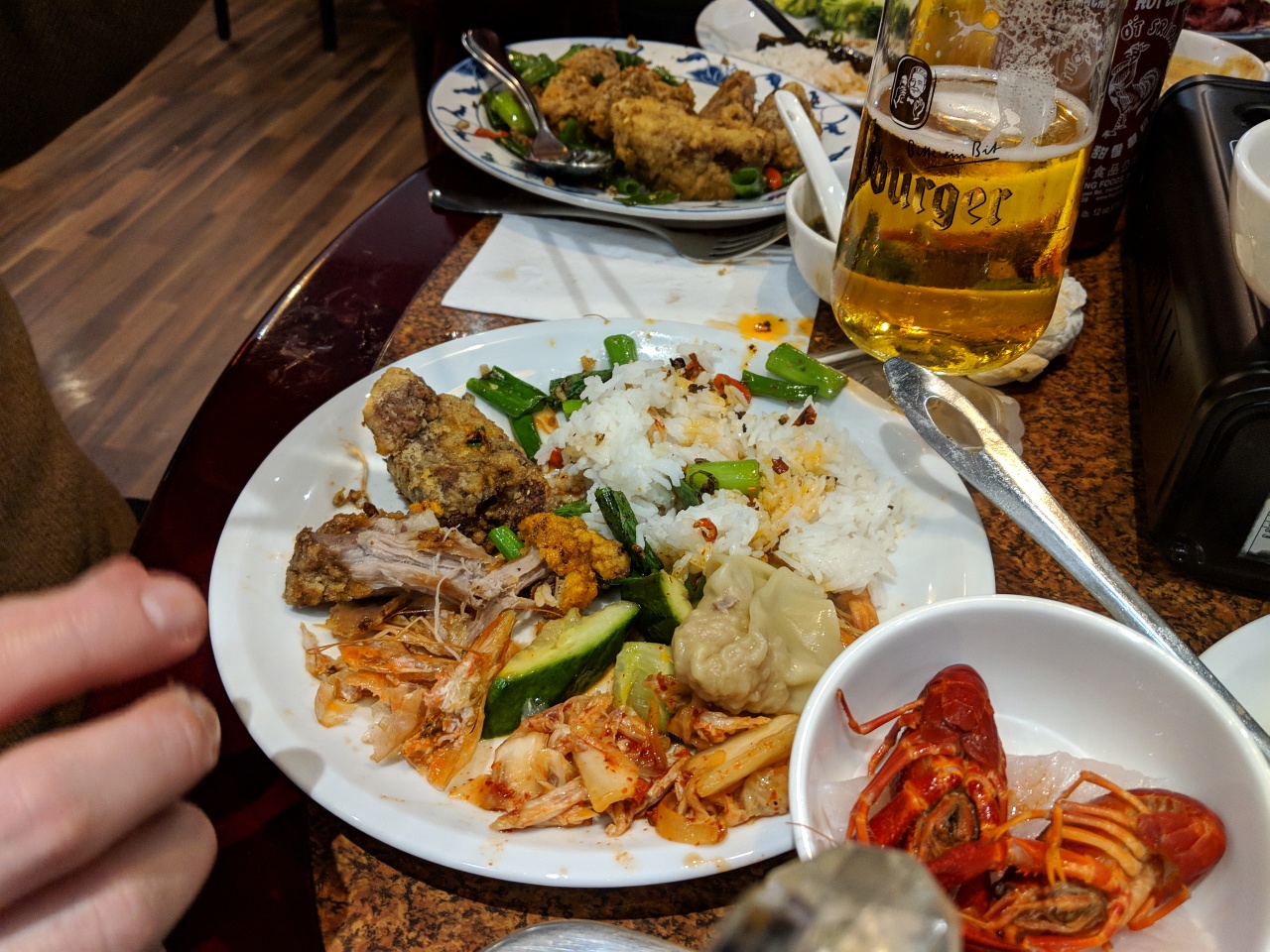 A grab bag of flavors.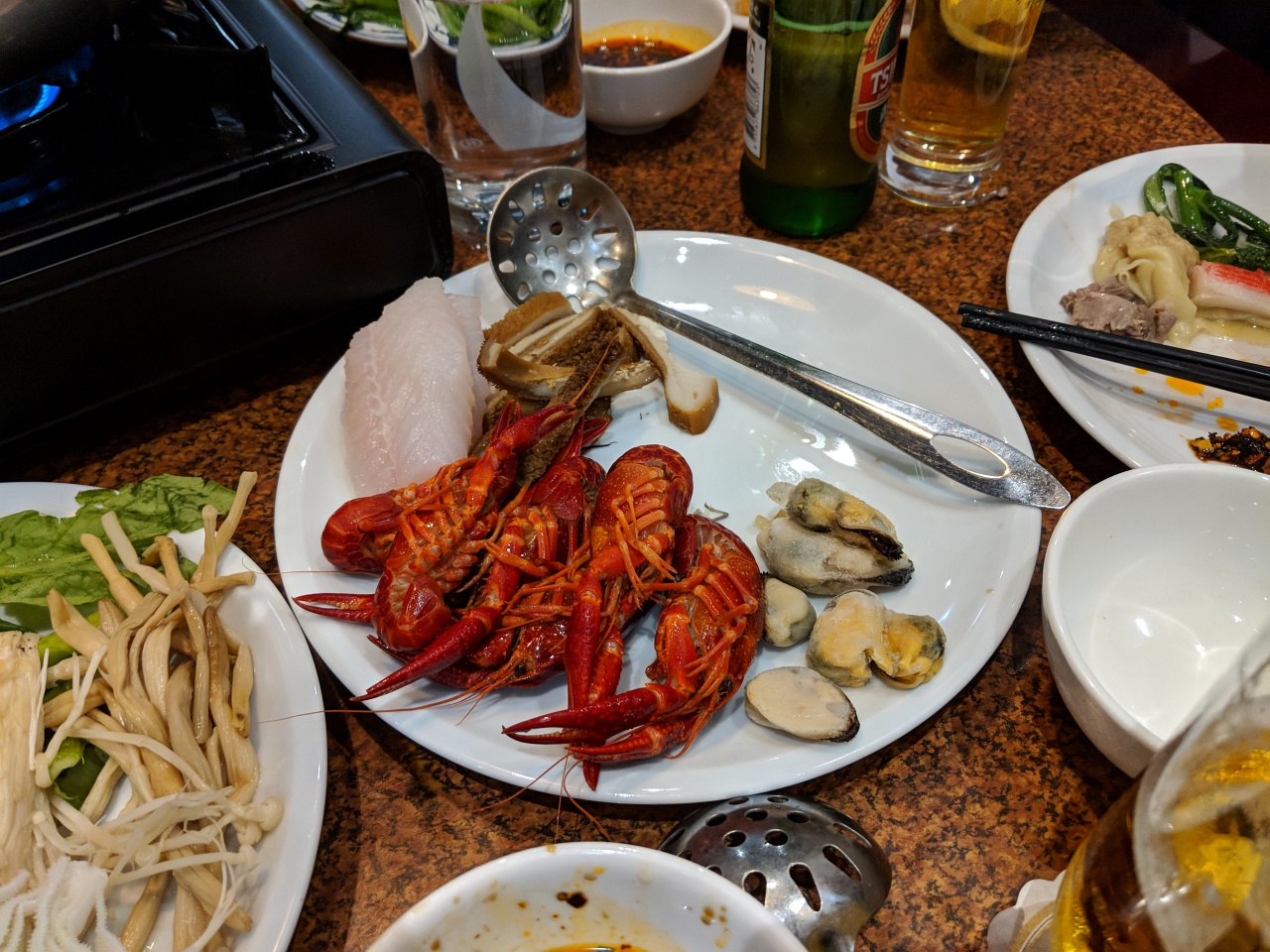 Langoustines, mussels, tripe, raw fish.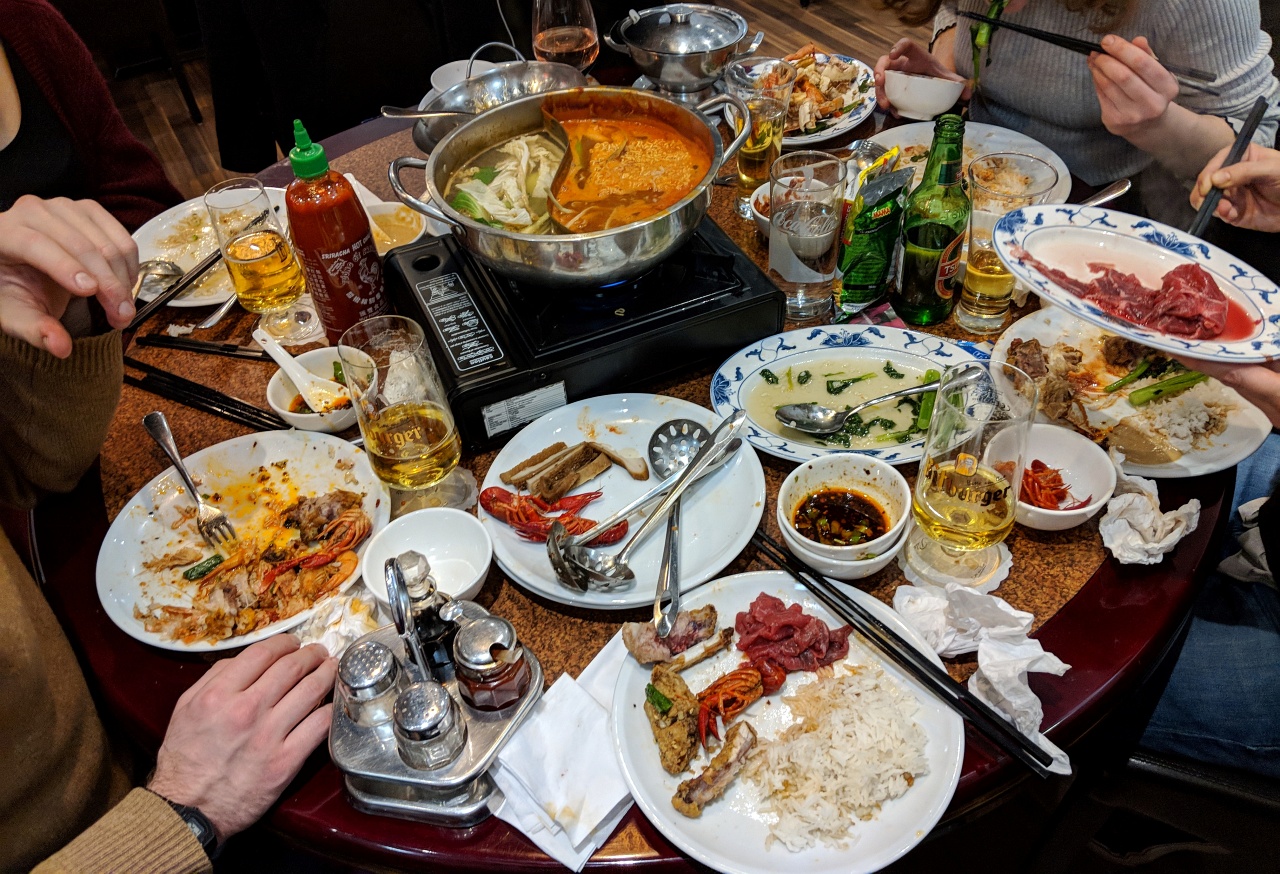 The fight, coming to a close.