Ishin renders their own fish, which already places it above most of the sushi joints in this town.
I'm not sure whether they do it at the Mittelstrasse location too, but I once remember seeing them unpack a huge ice-filled styrofoam box at their Bundesallee location, and then break down an entire pre-gutted salmon.
Besides sushi, they stick strictly to a Japanese repertoire, including gyu don and some nice starters.
24 April 2018
This time around, I met my friend Chris for dinner and we tried a few different dishes as compared to the original visit.
This round didn't go as well.
The California maki was pretty standard.
The spinach and bonito flake starter was bland and unforgettable.
The nigiri sampler was decent.
But the teriyaki salmon had been steamed to within an inch of its life.
And, my friend commented that if the salmon had actually been marinated properly, it probably would have tasted more teriyaki than the sauce they drizzled on top afterwards.
Oh well, better luck next time.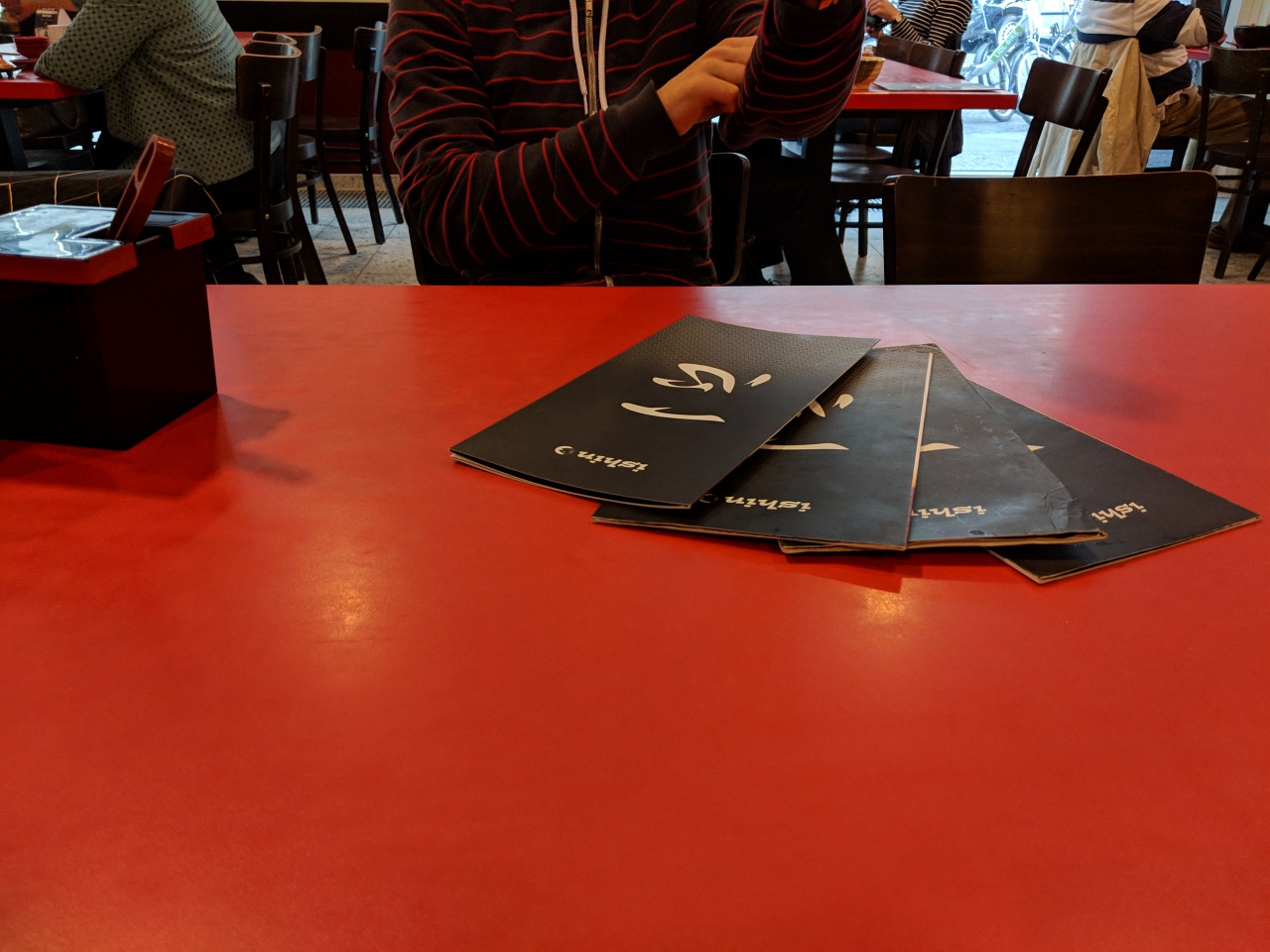 Arrival.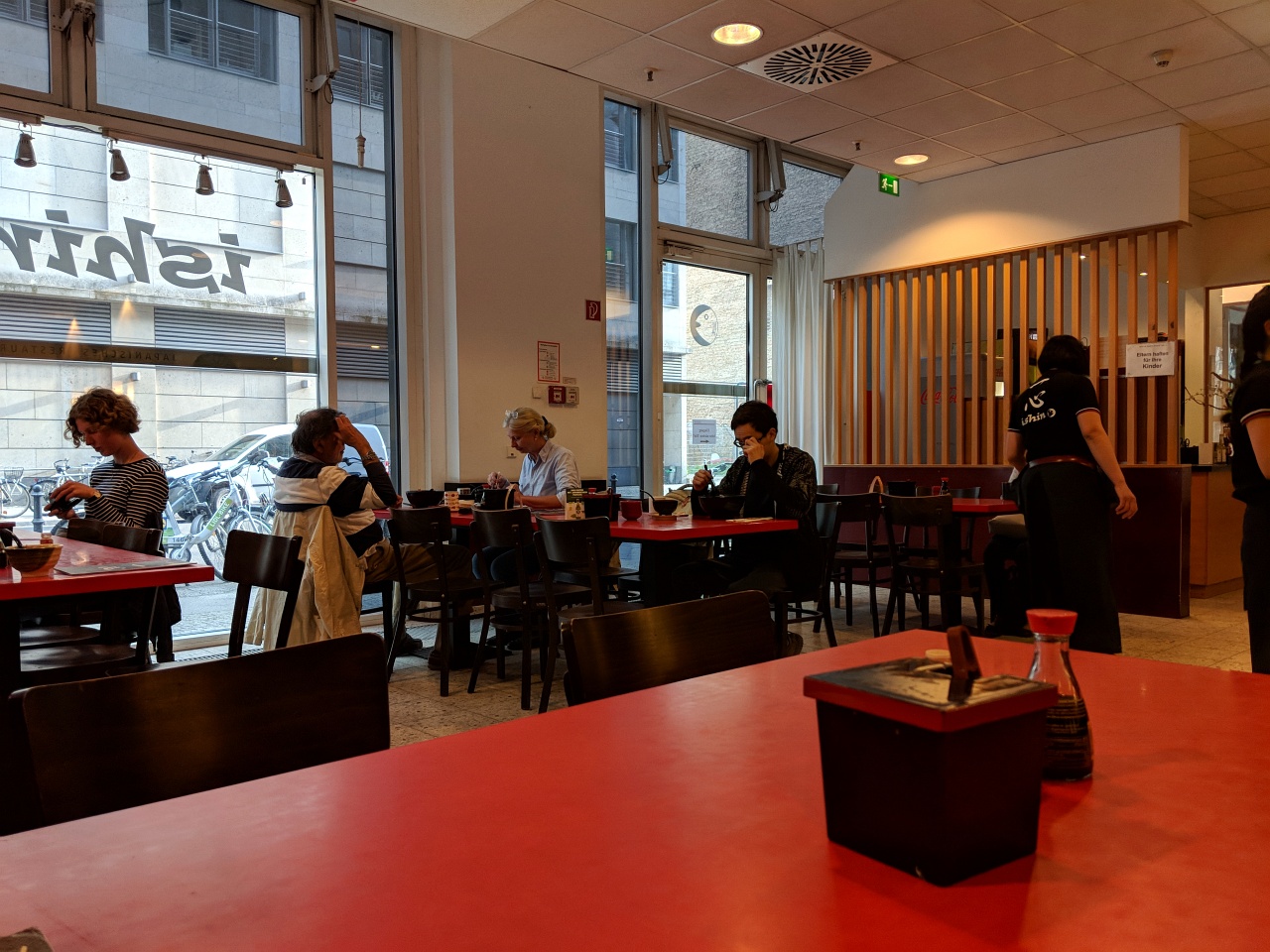 Less packed today.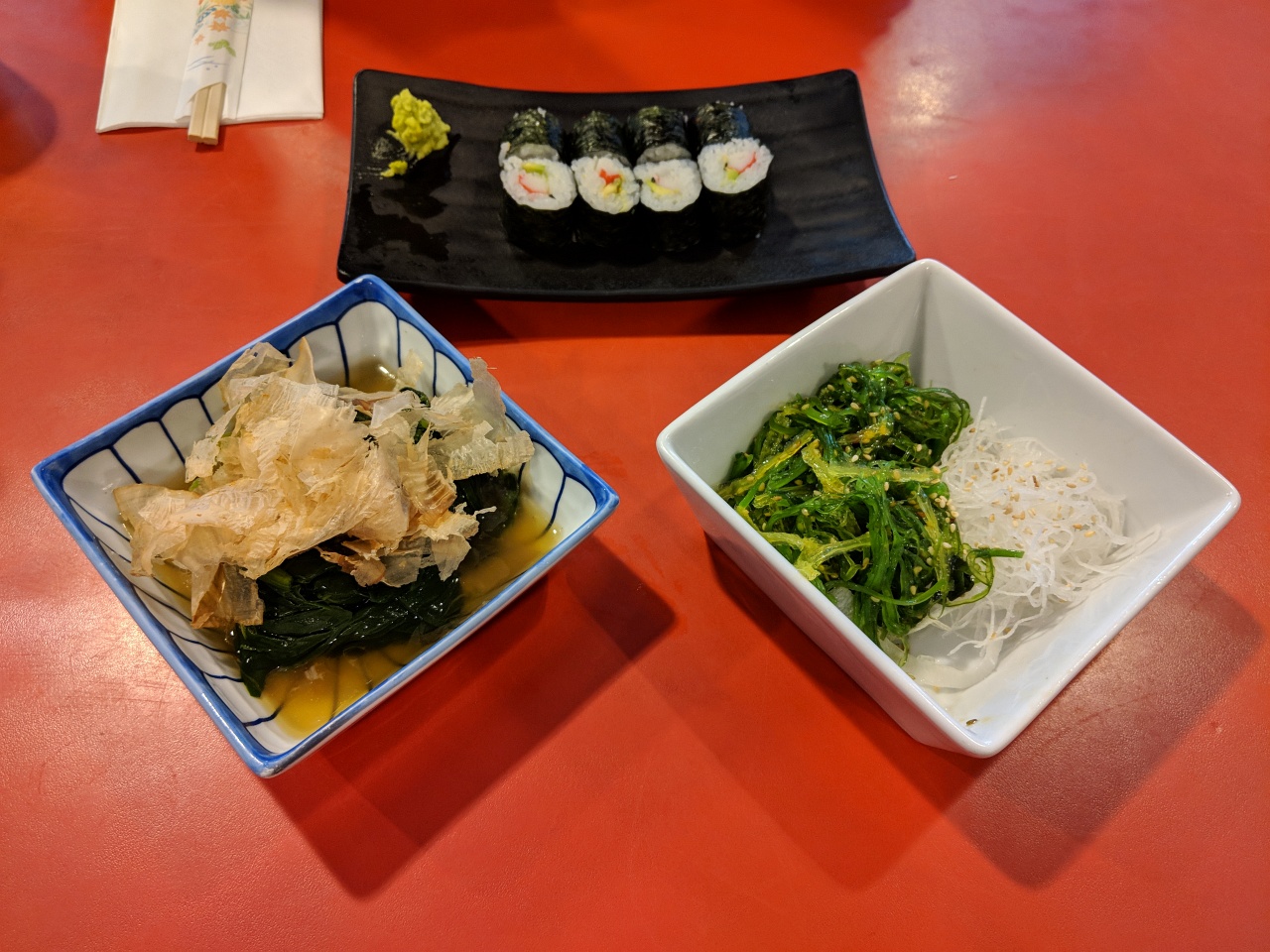 Starters: California maki, Ohitashi spinach and bonito flakes (not great), seaweed salad and shredded white radish.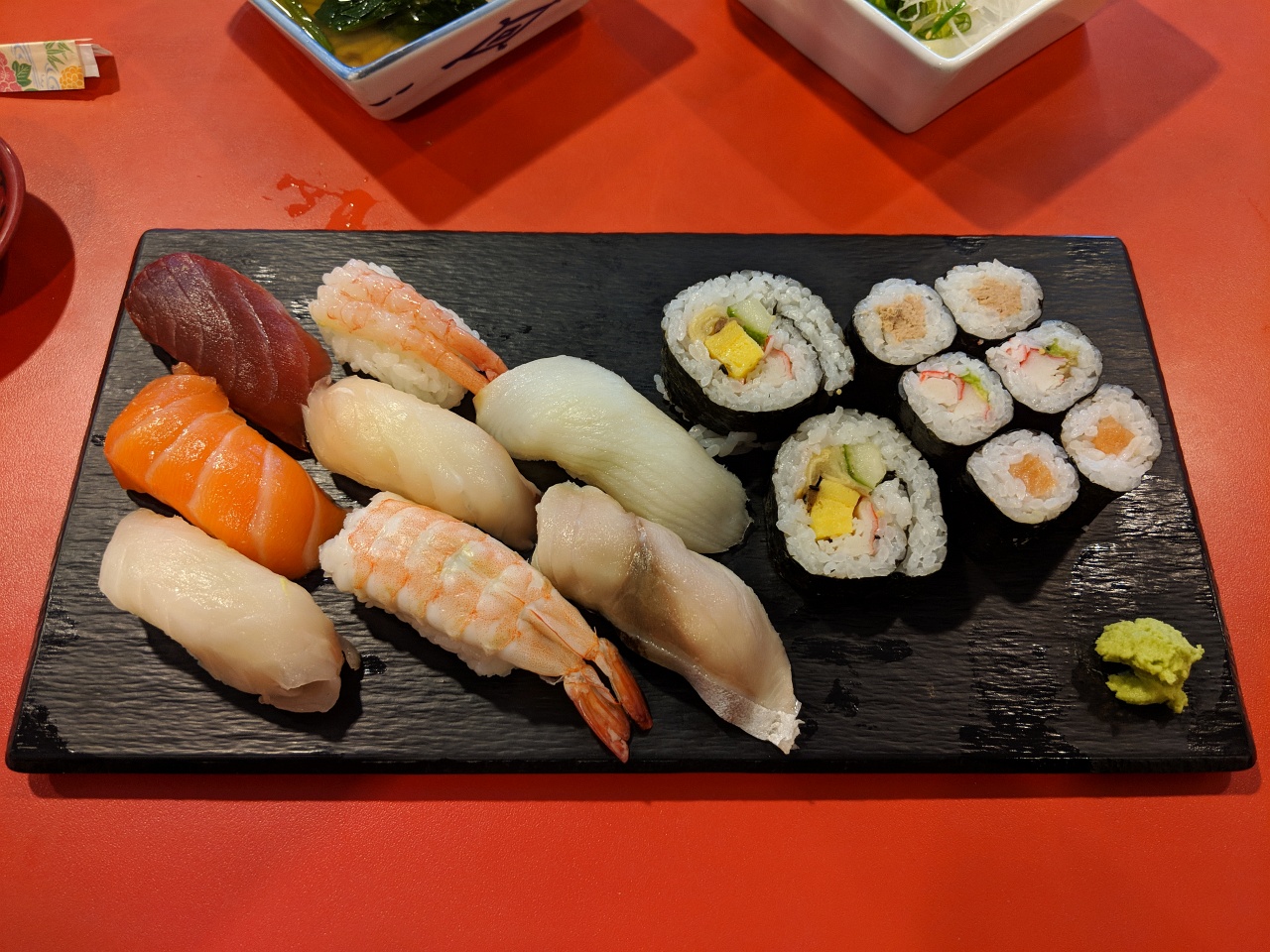 Nigiri sampler set.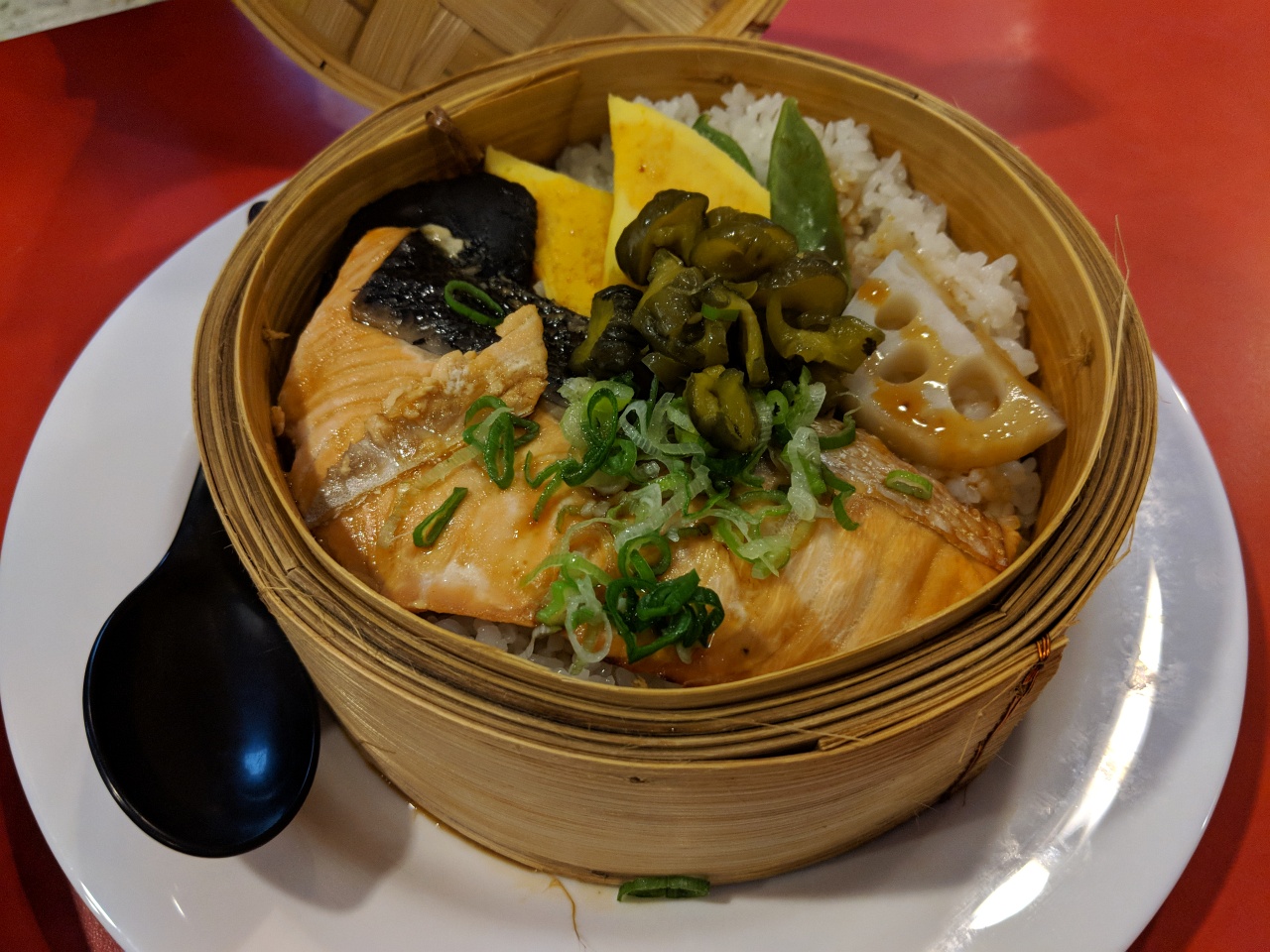 Sake teriyaki cey-ro.
14 March 2018
For some reason, I always end up getting hiya-yakko (silken tofu, bonito flakes, and soy sauce) and nameko-jiru (miso soup with seaweed, silken tofu, and mushrooms) to start; and then a bowl of sake-ikura don (salmon and salmon roe over rice).
And this time, I was joined by a friend, who ordered one of the chirashi don, which had a reasonable assortment of fish (though perhaps a bit too much tamago egg).
But, not all Ishin locations are created equal:
The Bundesallee and Mittelstrasse locations are good.
The one located at Charlottenstrasse is forgettable.
I haven't been to the one at Schlossstrasse.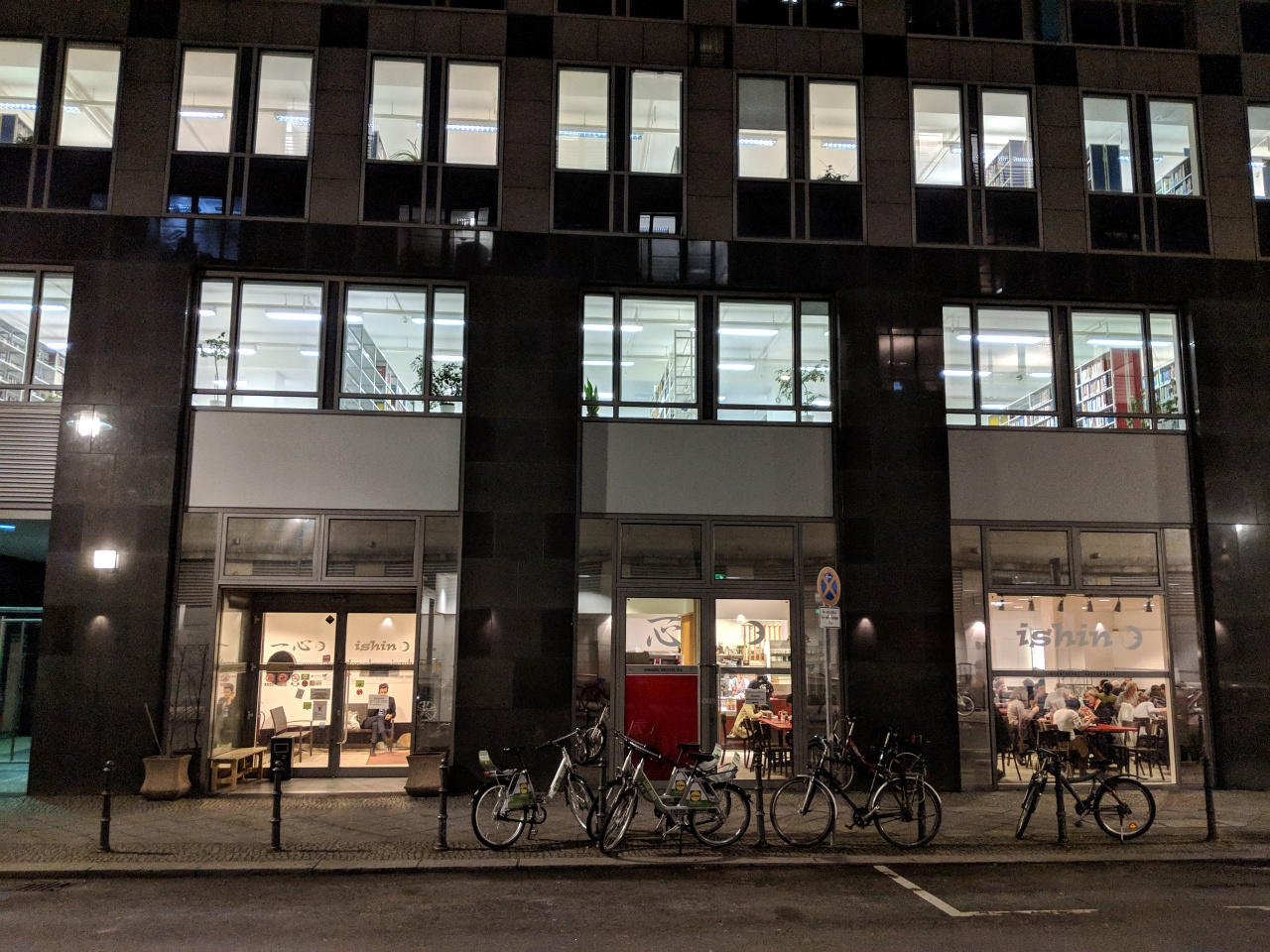 The Mittelstrasse Ishin.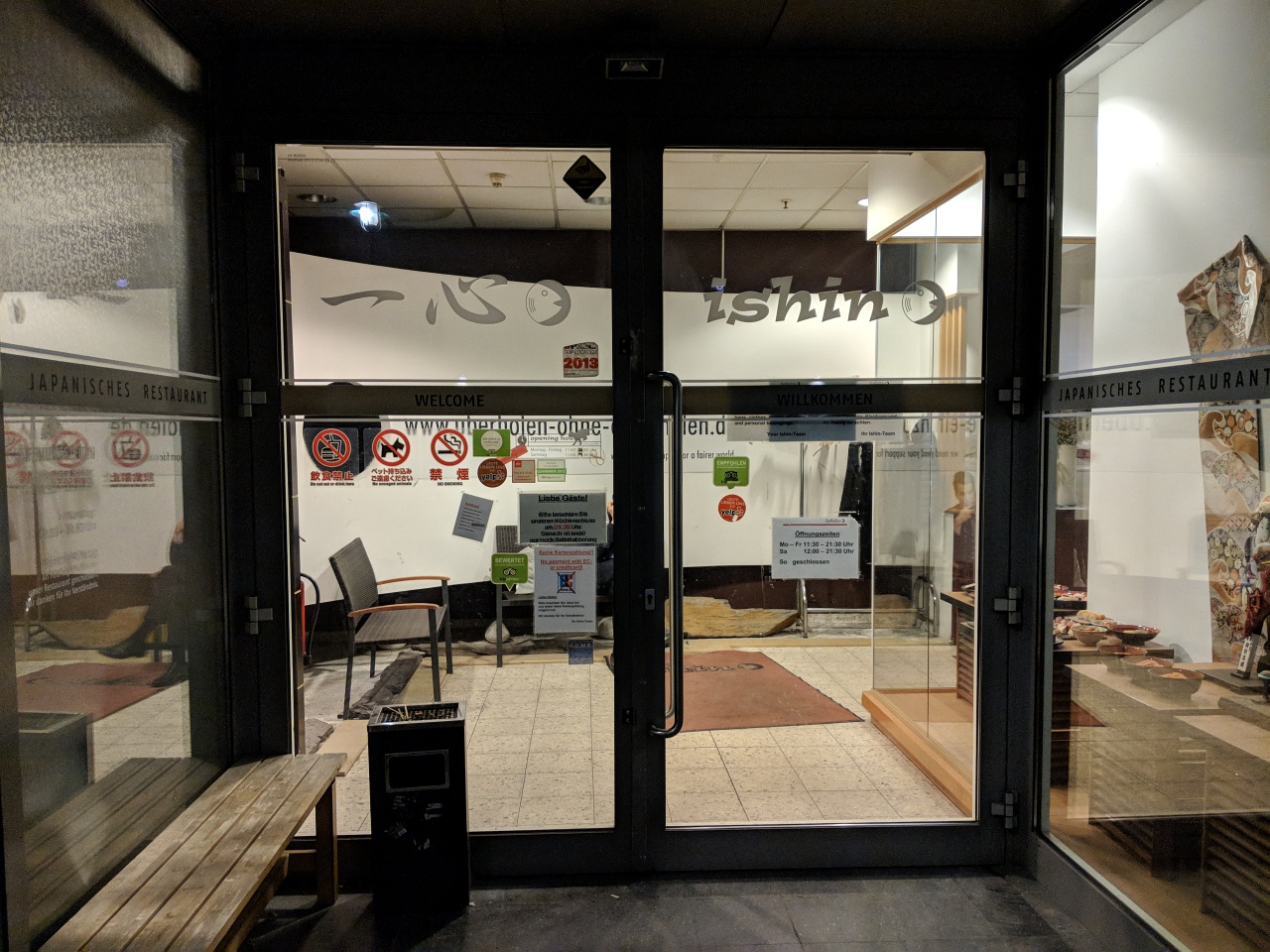 The entrance.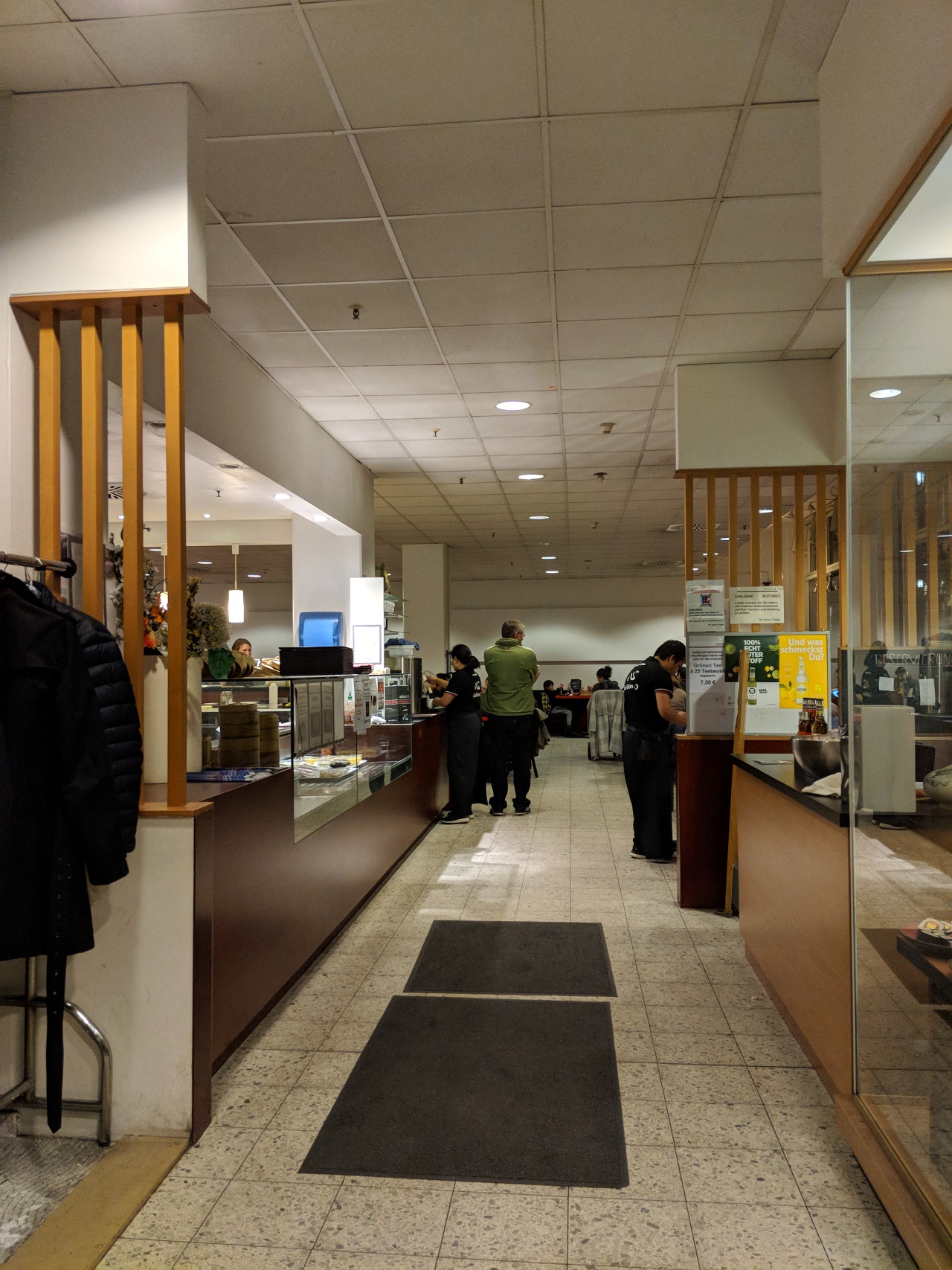 The foyer.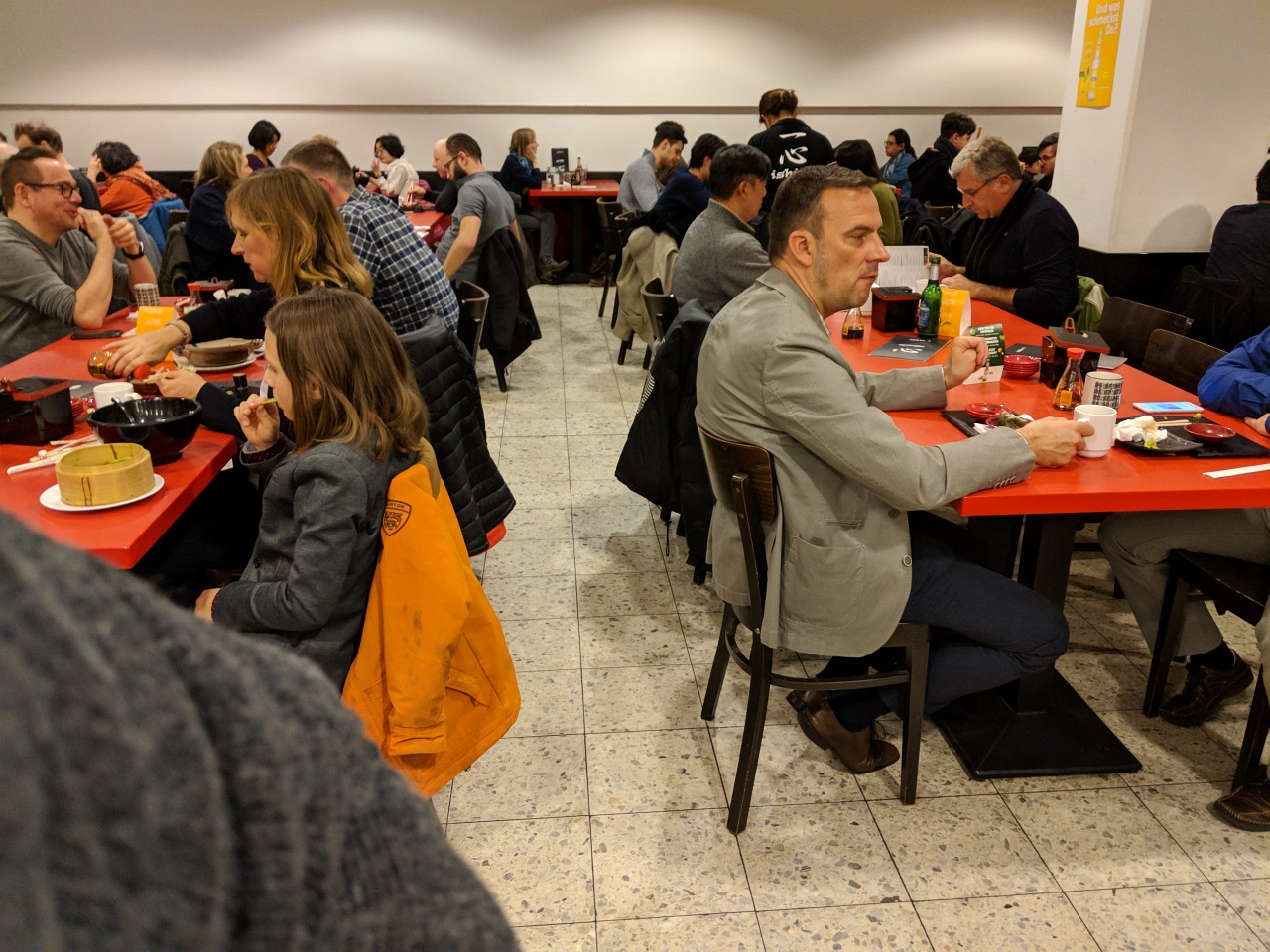 The seating.
Vitrine left.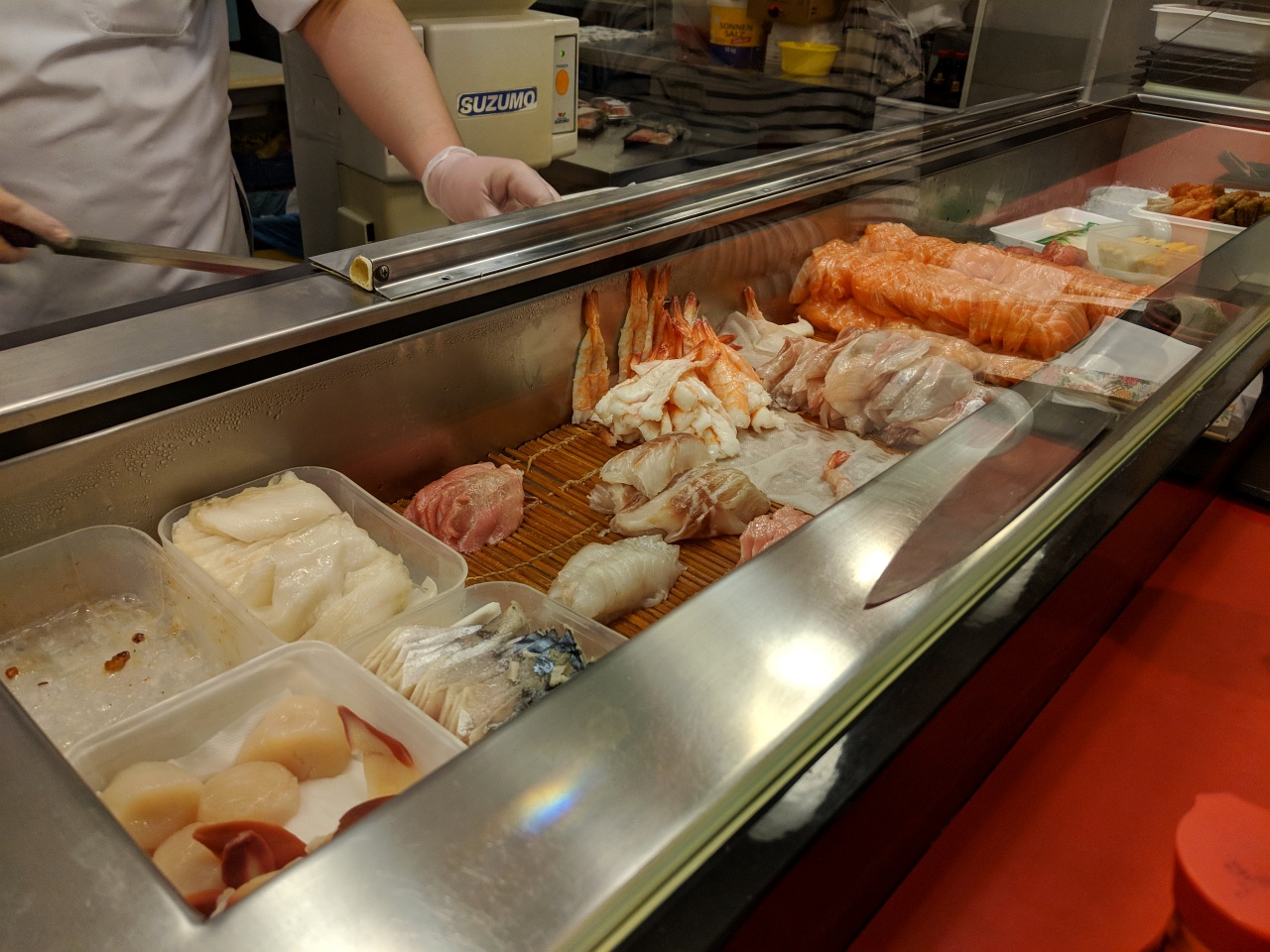 Vitrine right.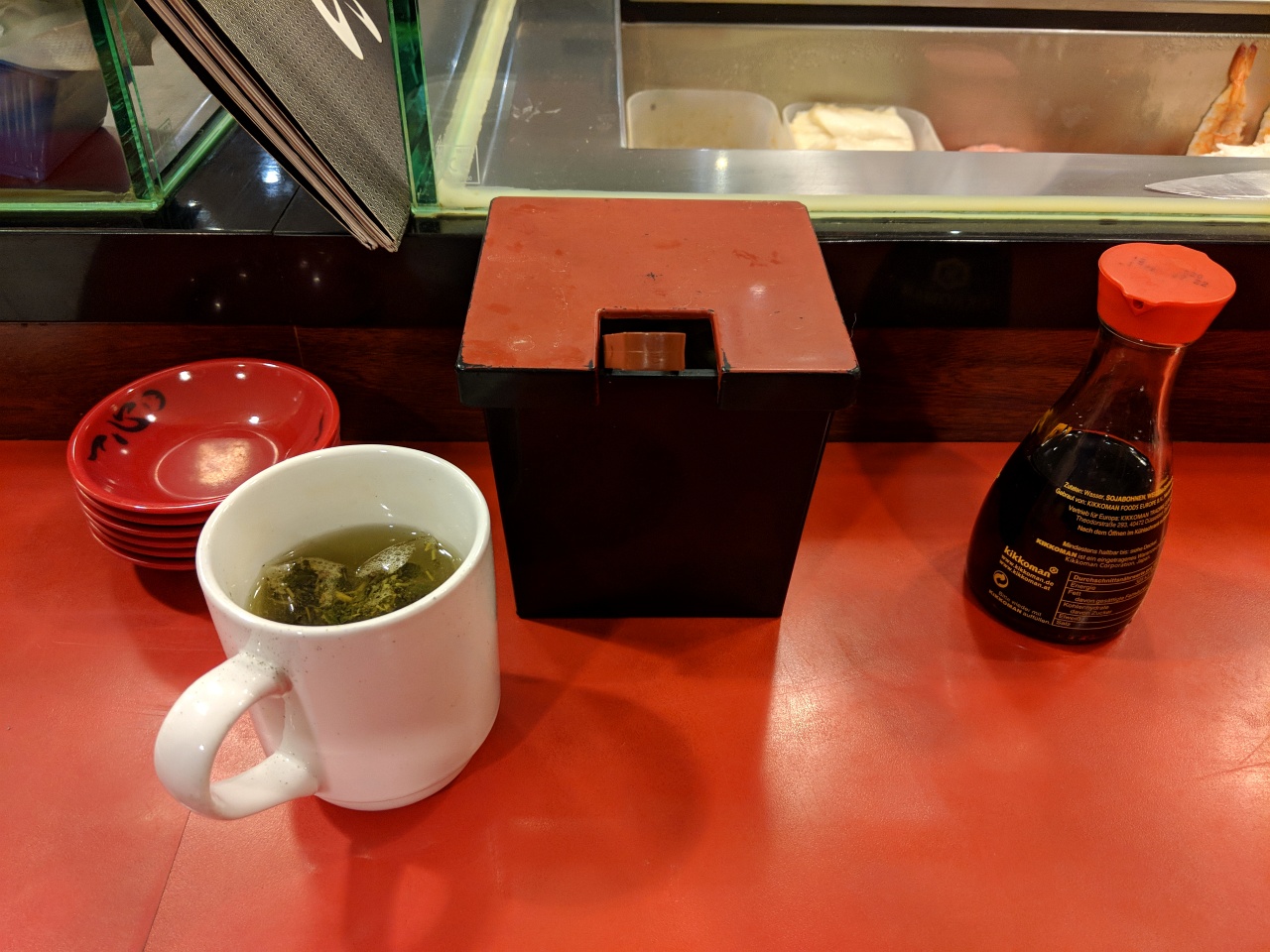 Stuff.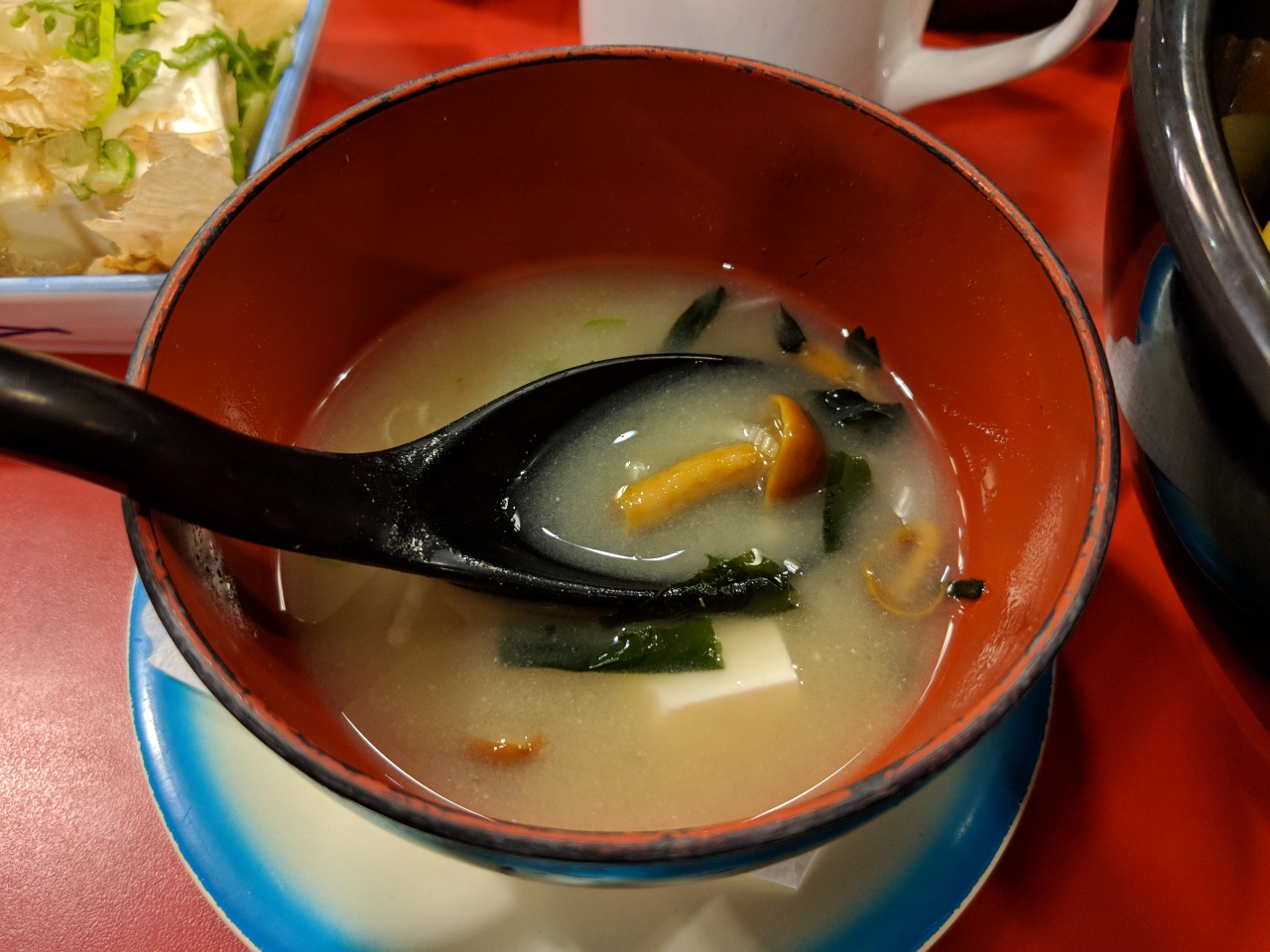 Nameko-jiru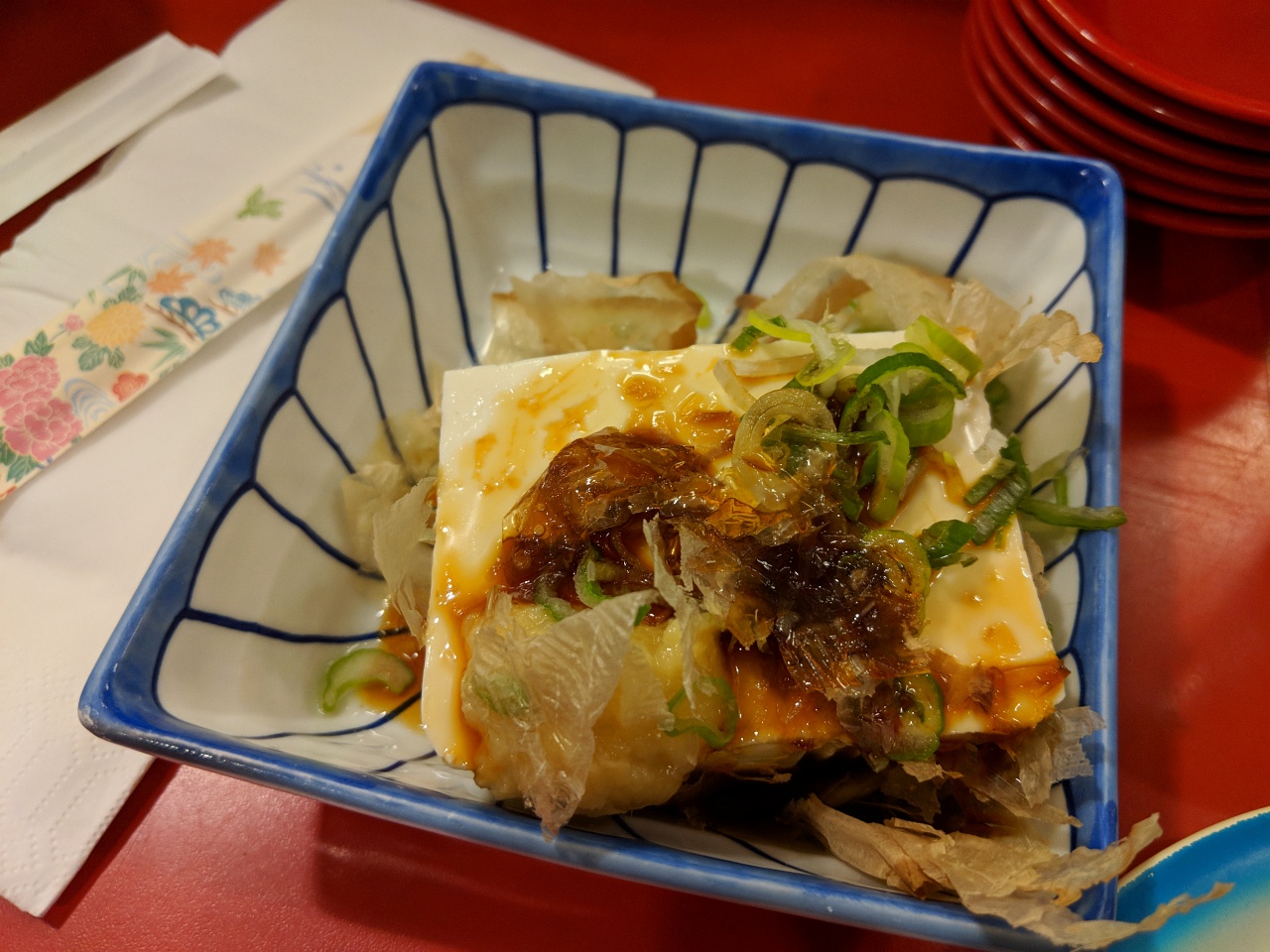 Hiya-yakko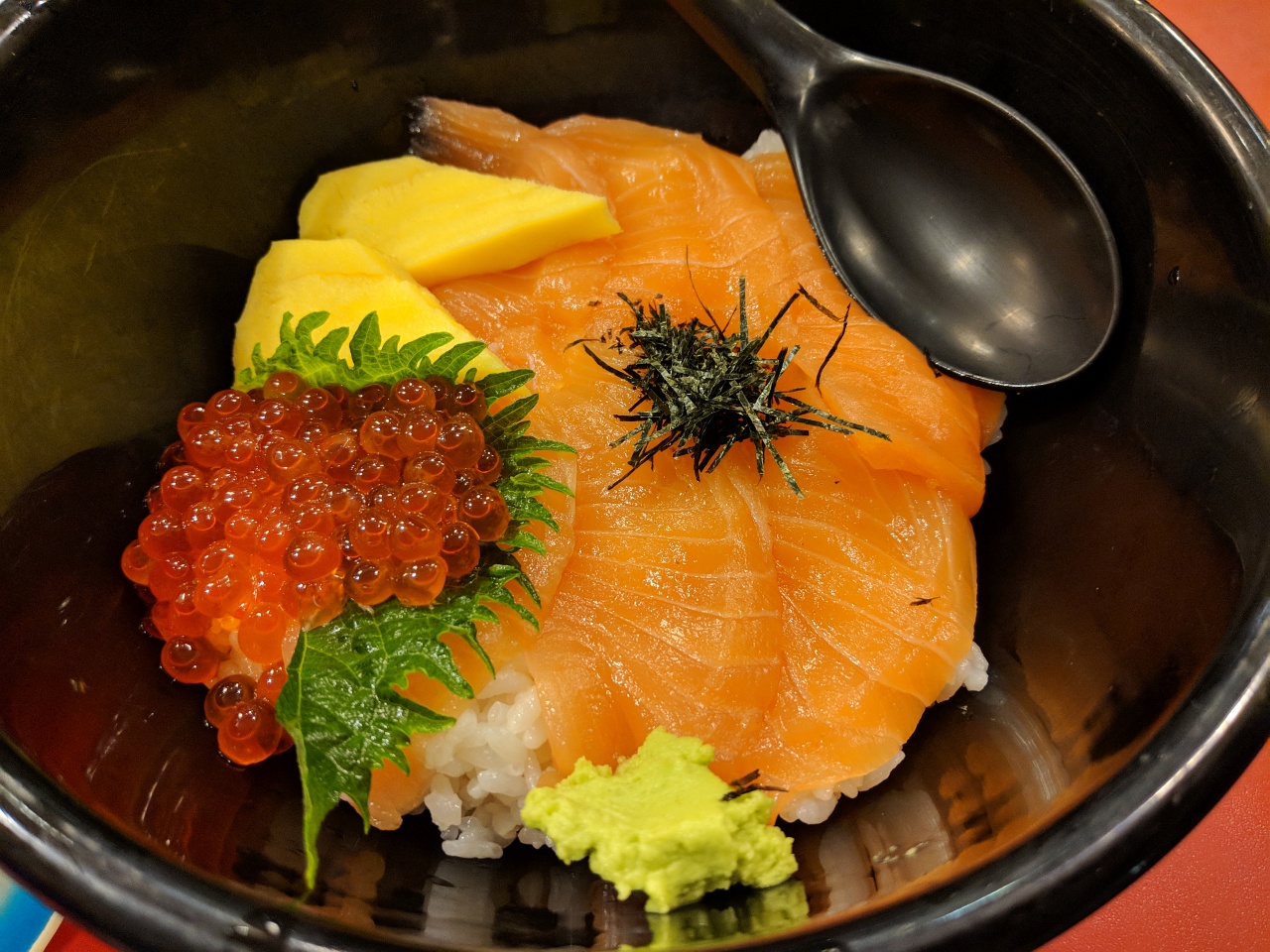 Sake-ikura don
Chirashi don