Last visited:
10 May 2018
Location:
Goebenstraße 23, 10783 Berlin
Verdict:
This place is pretty damn good, not perfect, but I'd take my parents, friends, and Chinese-food lovers here.
I'm not sure how long they've been around, but their food is pretty good. There were a few things I thought could have been better or just avoided, but overall a solid place to go.
Located on a mostly unremarkable strip of road at the central-eastern edge of Schöneberg near U Yorckstraße, Da Jia Le is a large Chinese restaurant serving up decent food and an oddly-extensive selection of bottled craft beers.
I don't actually know why they have such a large number of craft beers.
This time around, my friend Gijs suggested the restaurant and my friend Tim joined with a decent dose of jetlag. I was frankly surprised he managed to make it through dinner without falling straight asleep.
The clientele was mixed, with one large table filled with Chinese people having a group dinner, and the rest of the place filled up with a mix of smaller groups. The owner's children were running around, two of whom were wearing identical t-shirts, although they were a year or two apart in age. Cute.
With three hungry people, we had a options. This time around, we chose three appetizers and three mains.
First up, the 口水鸡 (ba shui ji) chili-oil chicken was excellent, and the cucumbers in garlic and black vinegar were also fantastic. The kimchi was pretty standard, definitely not made in-house and with nary a fresh note to it. Yes, you can bury a cabbage in your yard until it ferments, and it can still have fresh notes when you first crack it open again.
Of the mains, the salt and pepper fried ribs were a solid offering. The deep fried fish in soy sauce was good, but could possibly have had a little more oomph. At least I could imagine frying up a bouquet of fresh ingredients along with the sauce and then pouring that over the fish, like my mom does. The green peppers with soy sauce were mostly uninspired, too. Of the three dishes, they matched the photo in the menu the least.
Overall a good tasting, but I'd also be curious to try some of the other mains next time.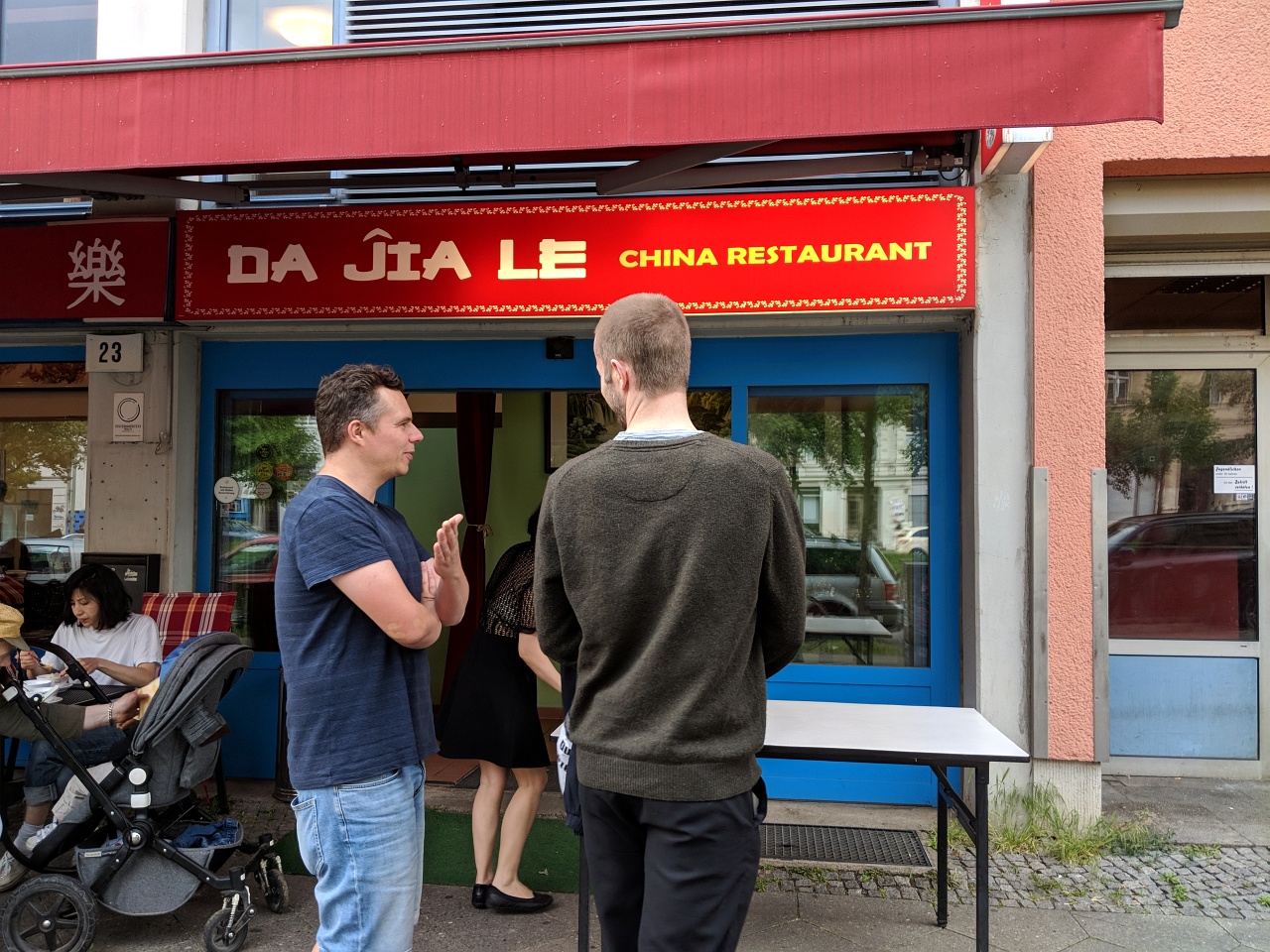 The door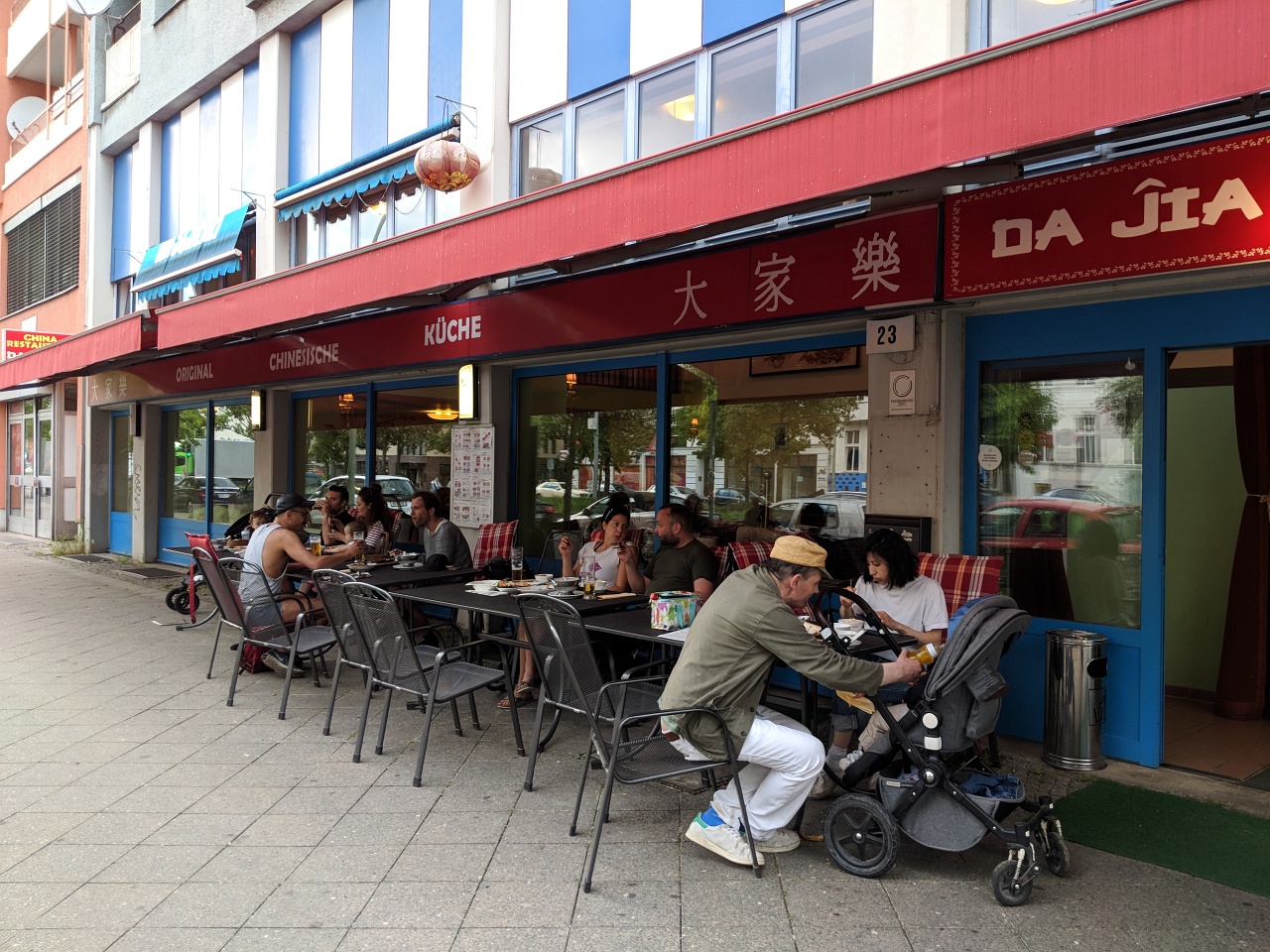 Sidewalk seating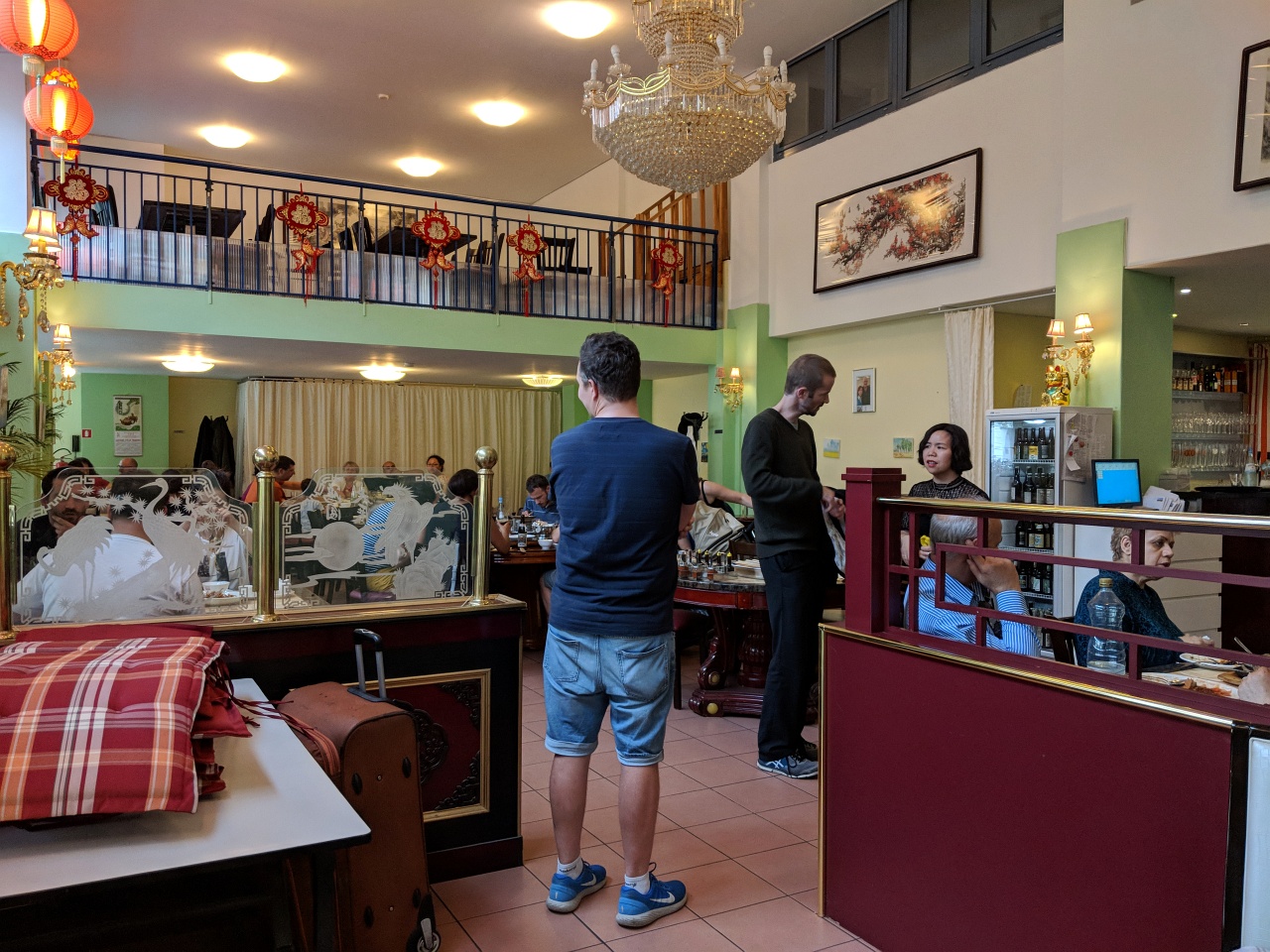 Inside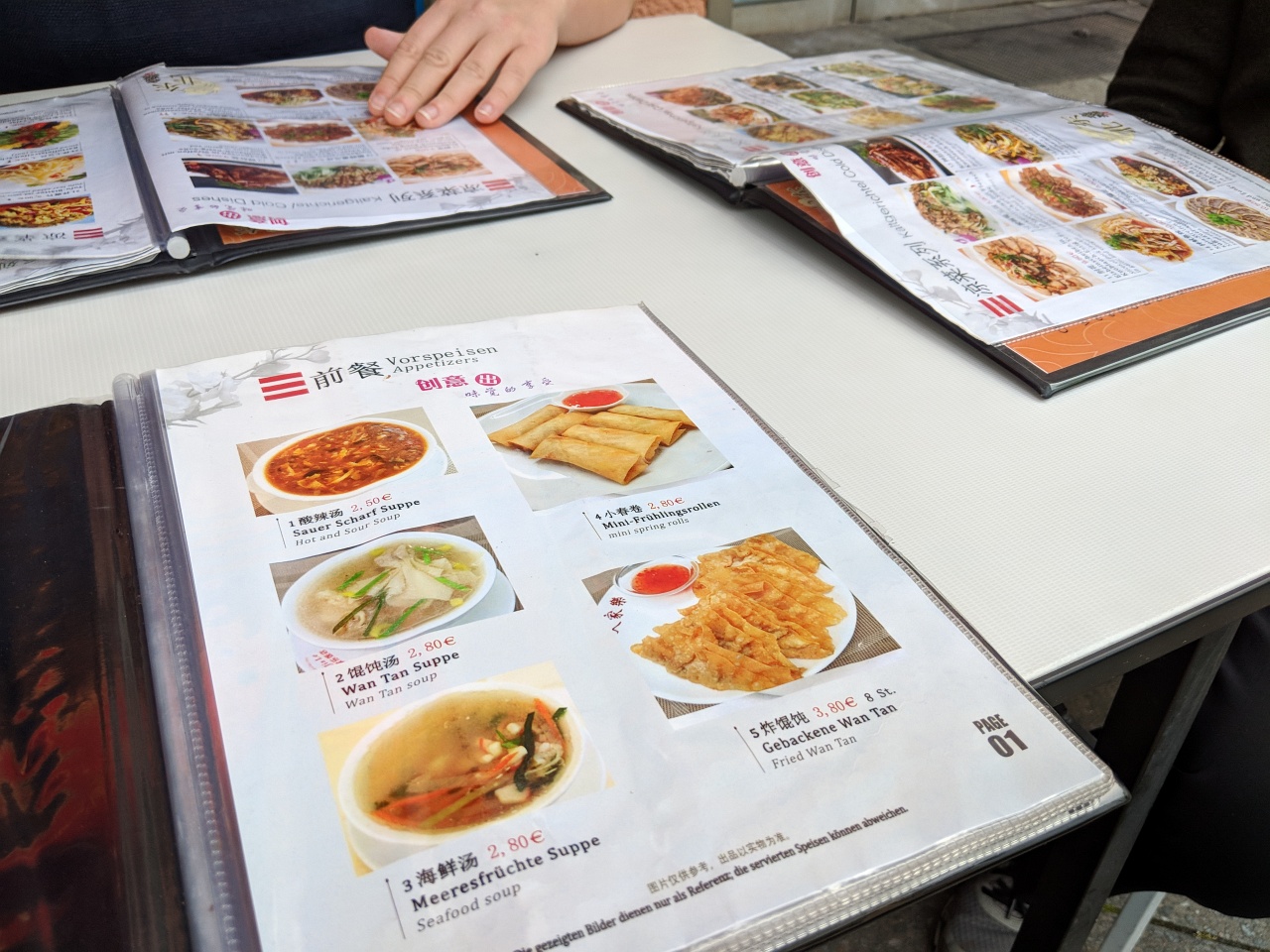 The menu explicitly states that the pictures are only suggestions of what the food will look like.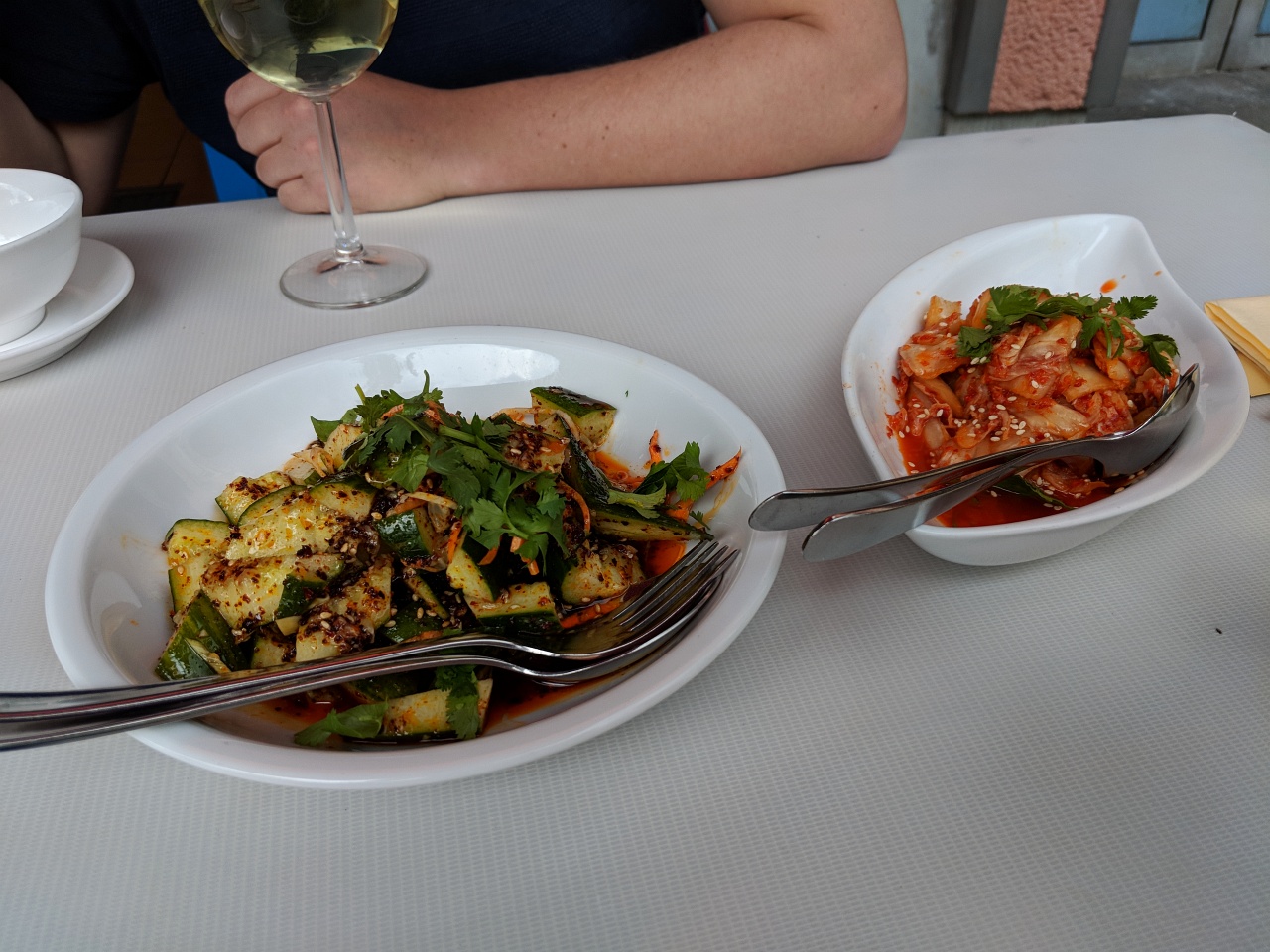 Cucumbers tossed with garlic and black vinegar; Kimchi (not Chinese)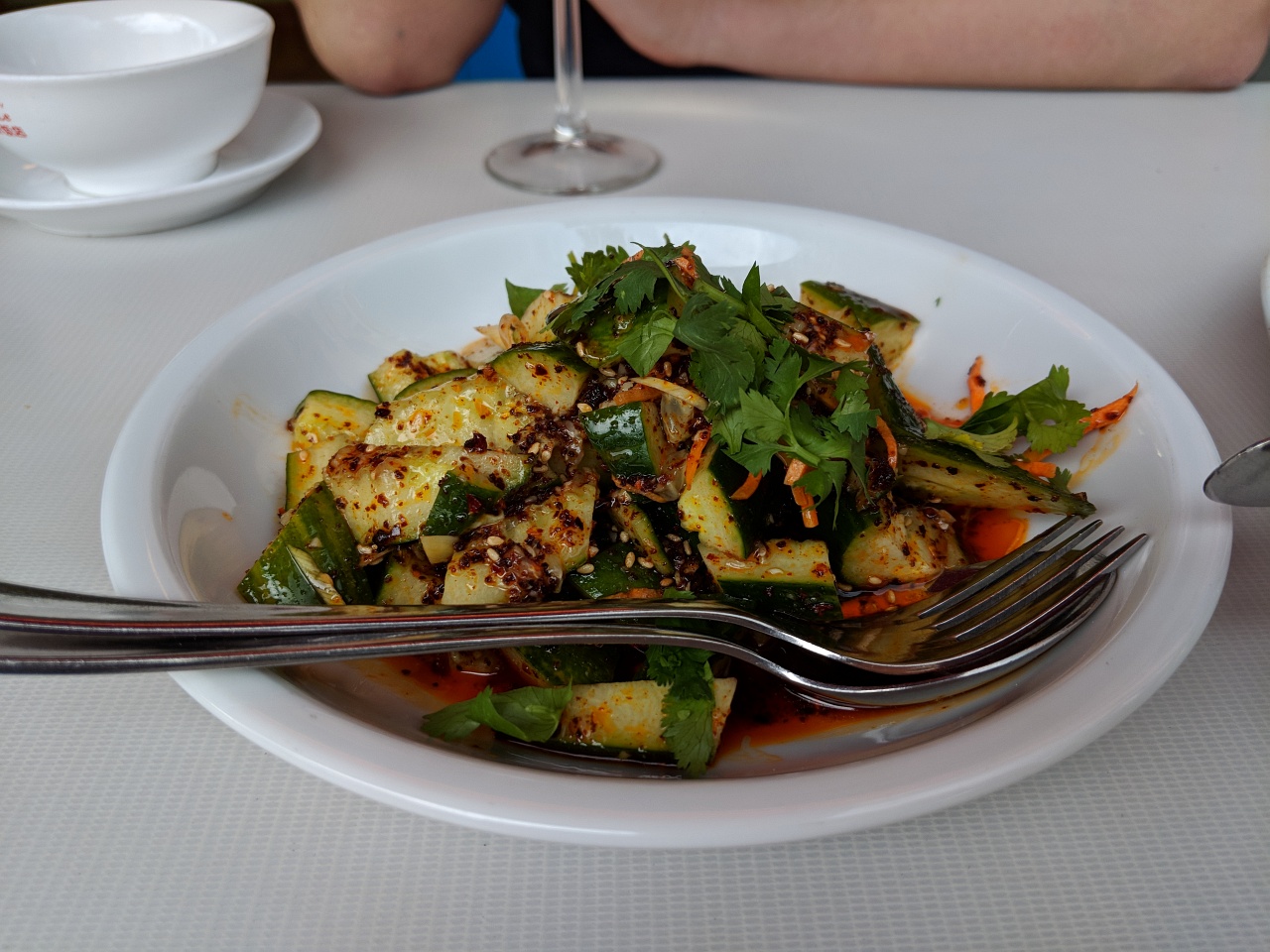 Cucumbers tossed with garlic and black vinegar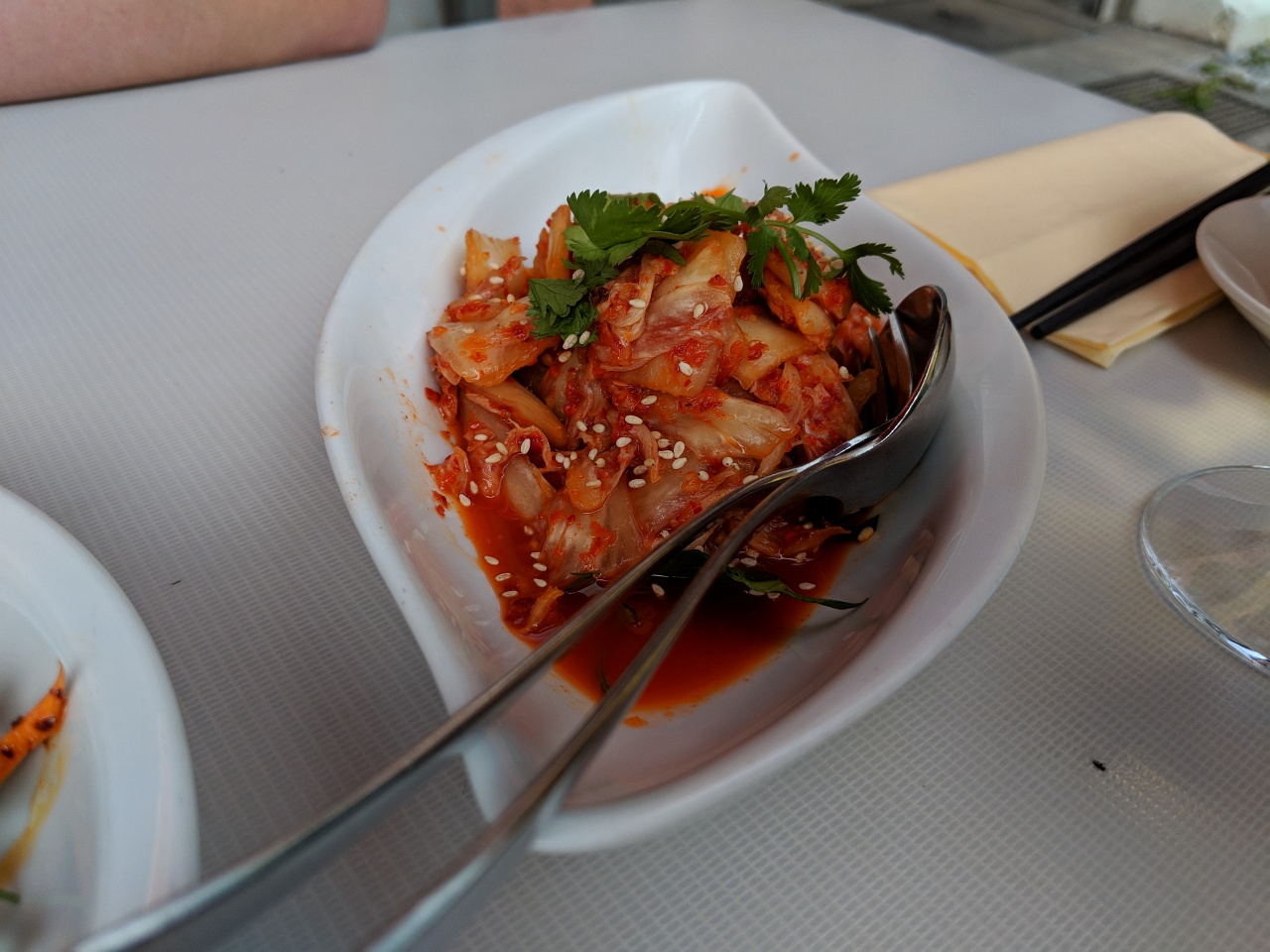 Kimchi (not great)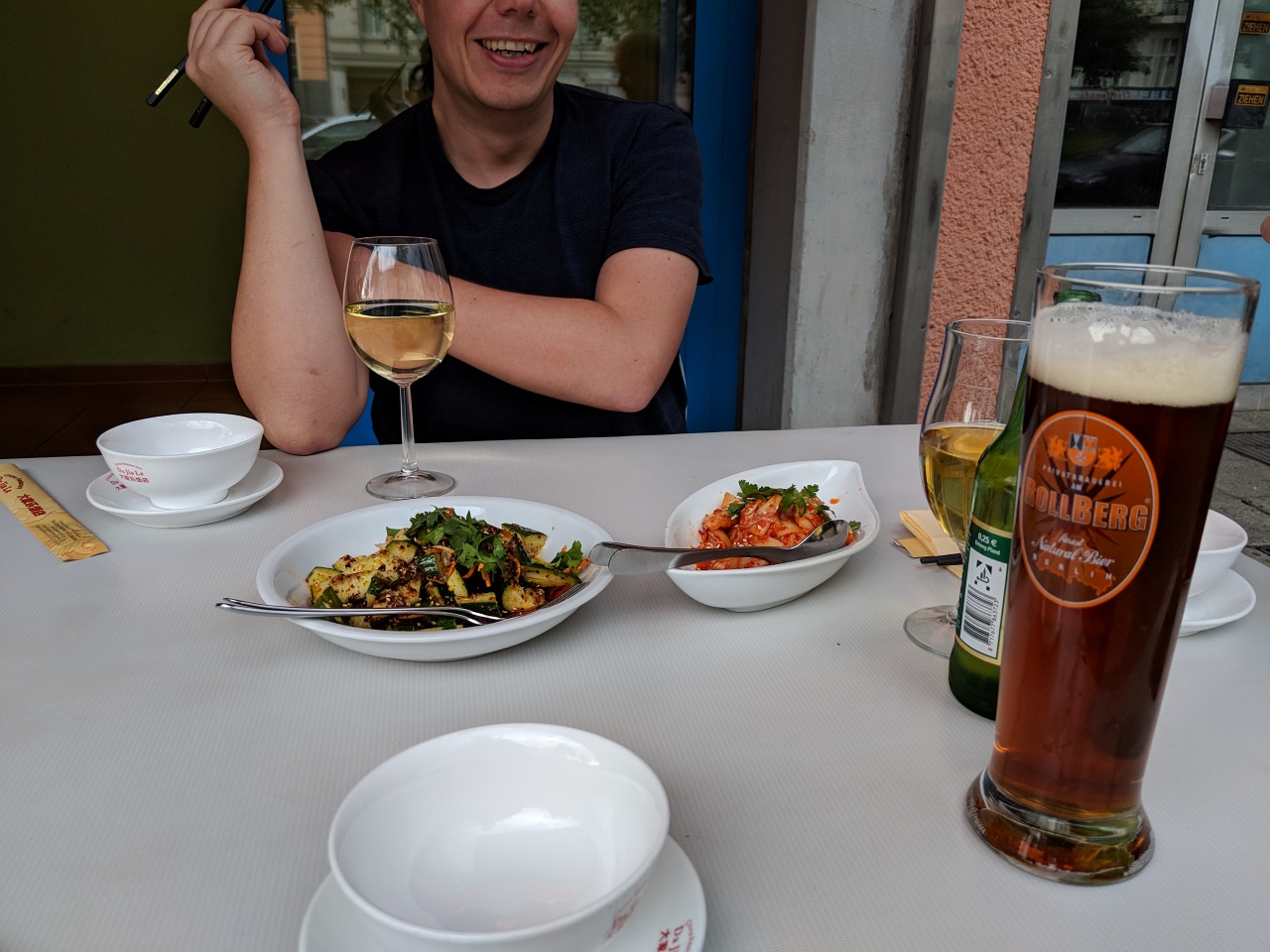 The feast begins, 3 people makes a great meal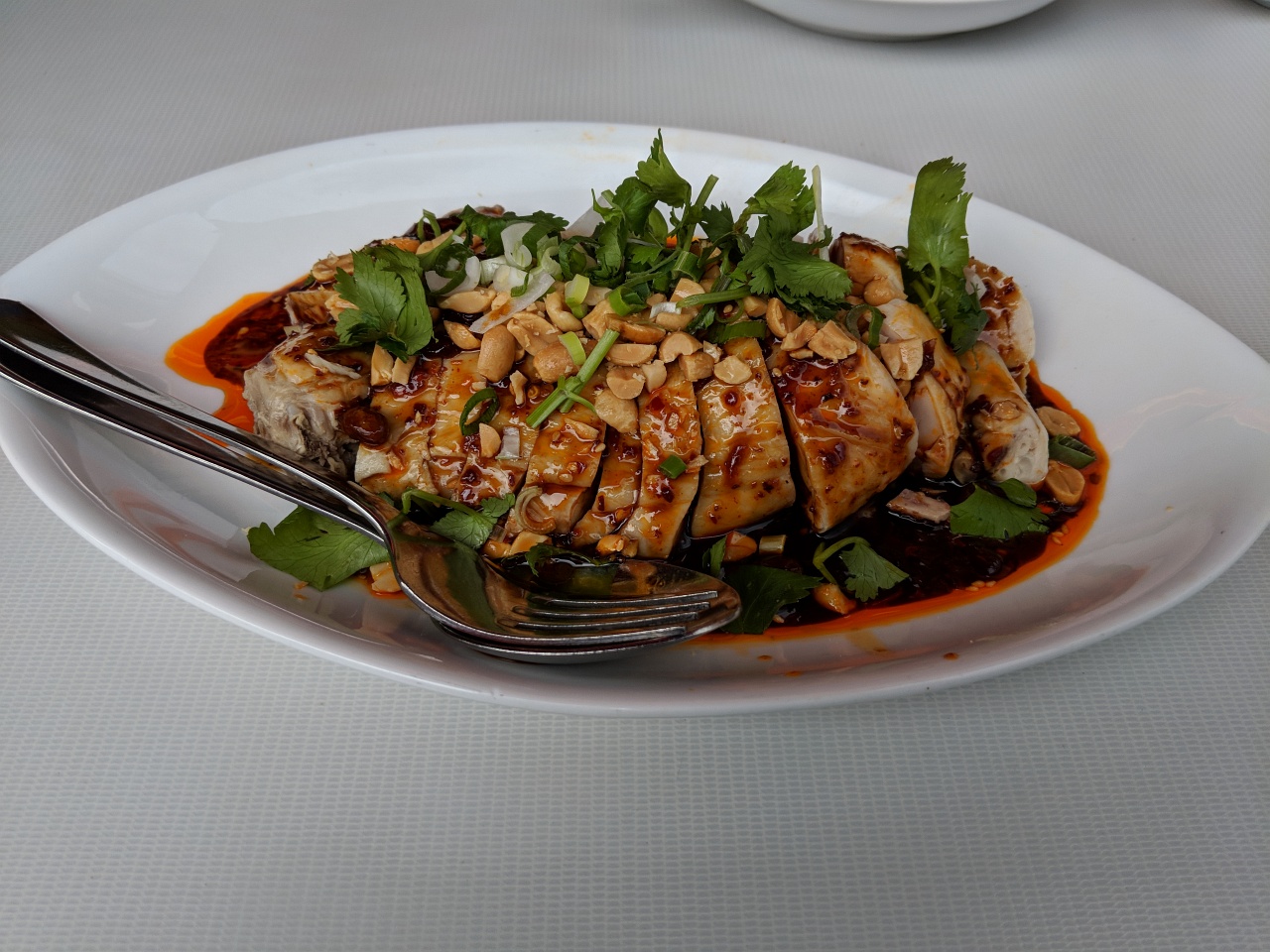 Chicken in chili oil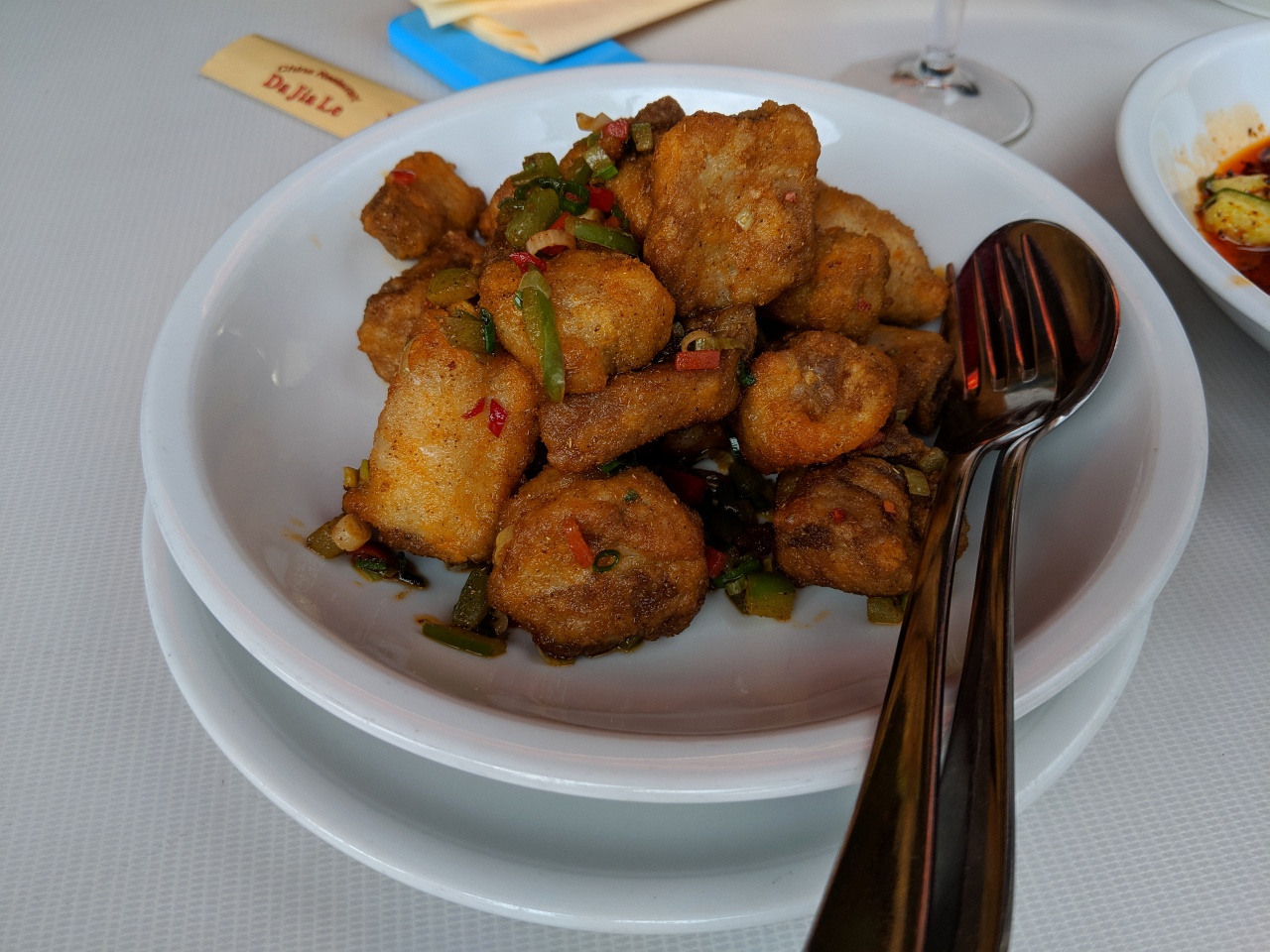 Salt and pepper fried ribs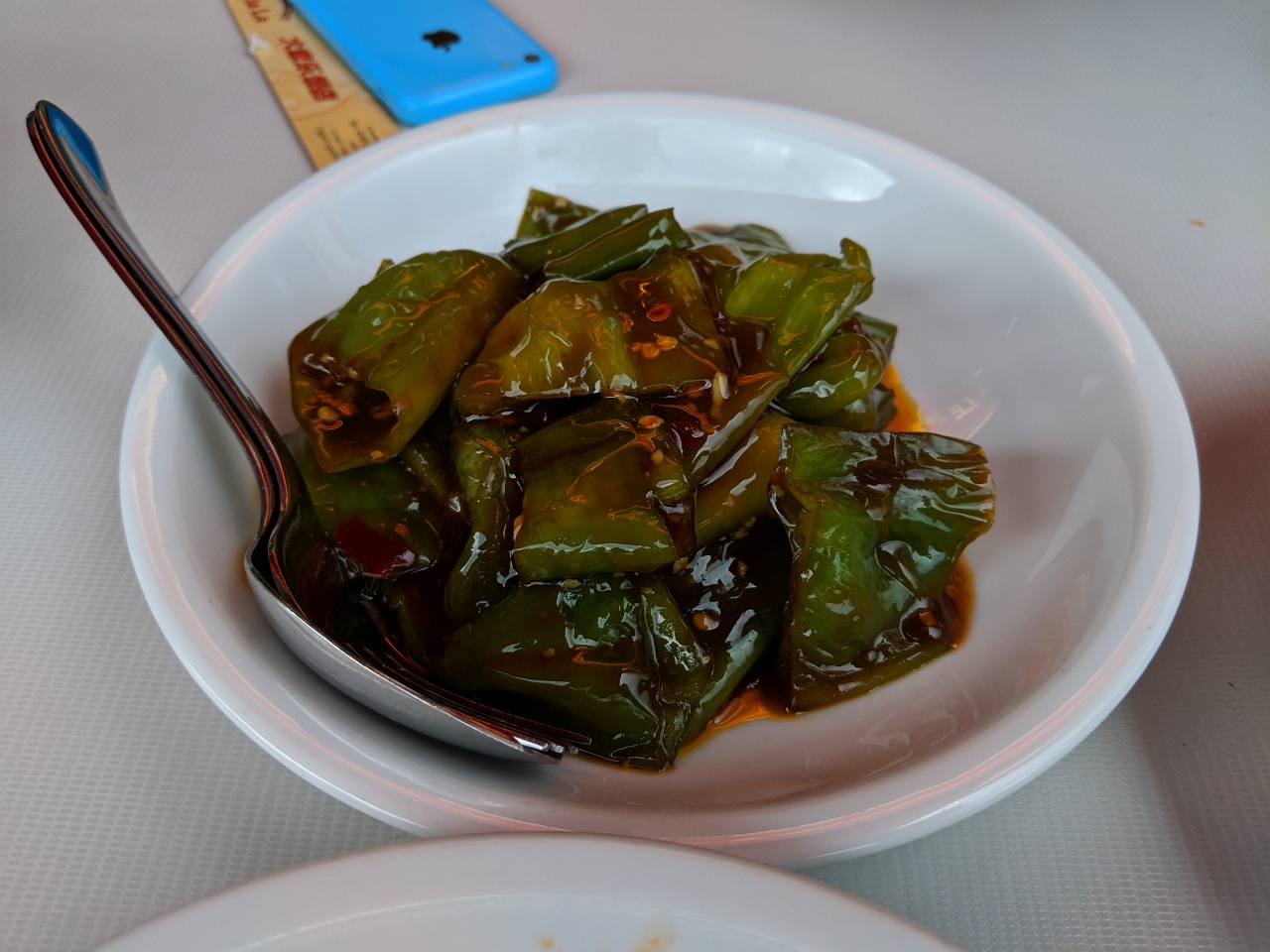 Green peppers fried with soy sauce (ho hum)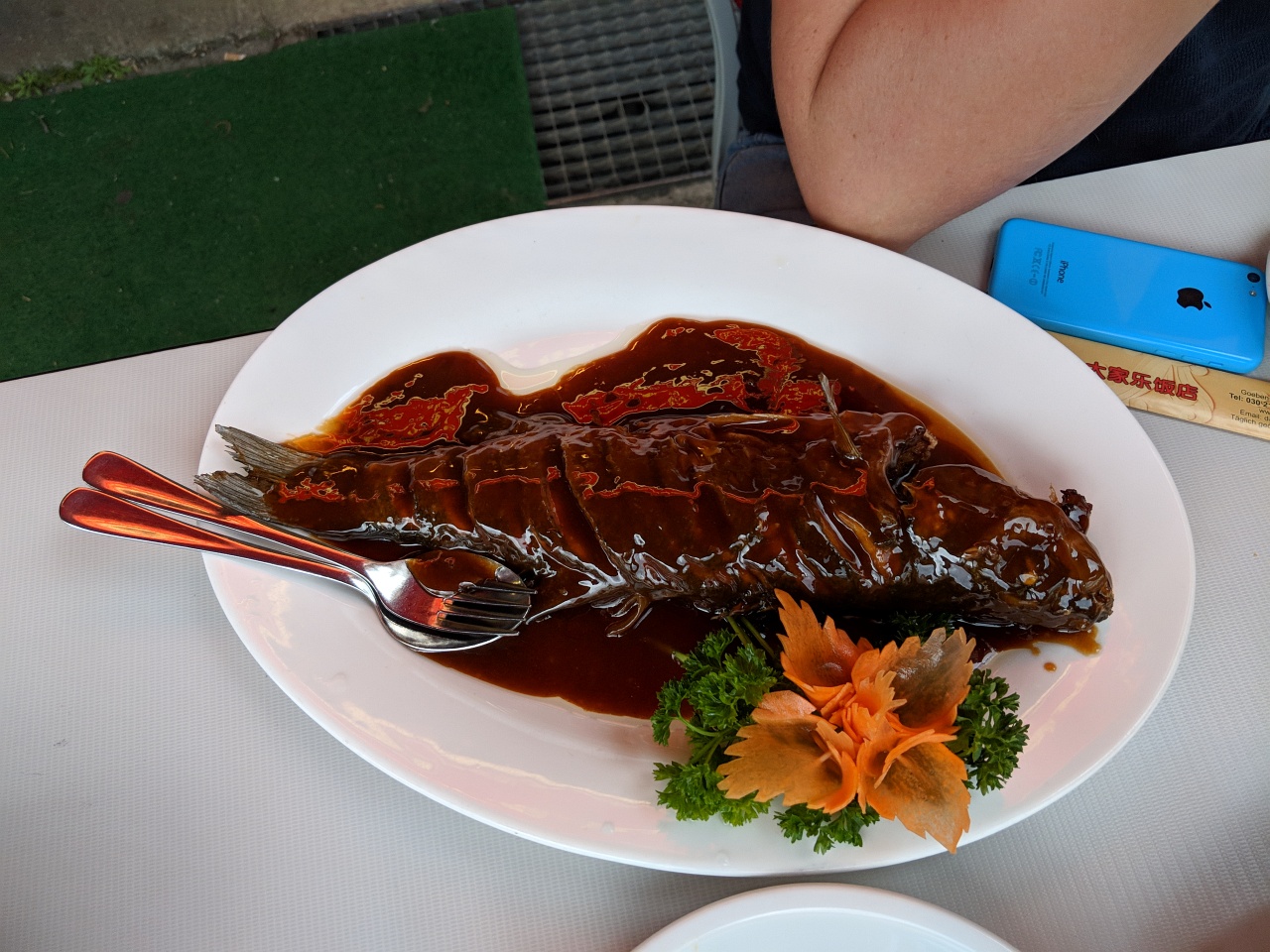 Deep fried fish and soy sauce (decent, not as good as the steamed version)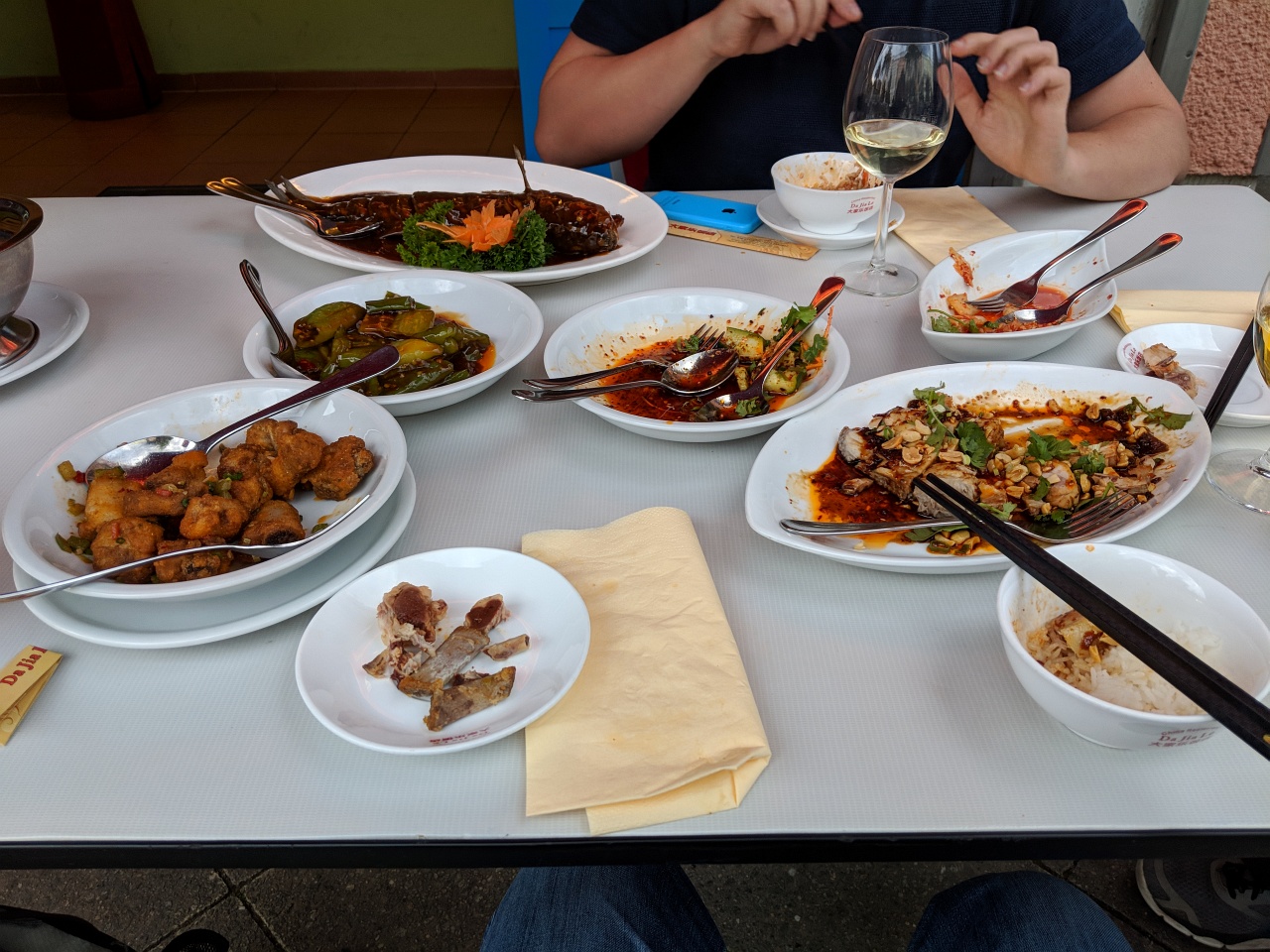 The full load, partially eaten