Donath has been around for at least a decade, since before I moved to Berlin.
I knew that they made good Italian food, but I hadn't really explored it regularly, to my own detriment.
It is slowly becoming a Saturday tradition for me, especially if the timing is right and the afternoon sun is streaming through the front windows.
13 May 2018
This time around I had the orichiette with salsiccia and dandelion greens, and it was a hit. The pasta was properly al dente and the sausage was properly delicious. It's the same sausage they serve with some of their other dishes. Would recommend.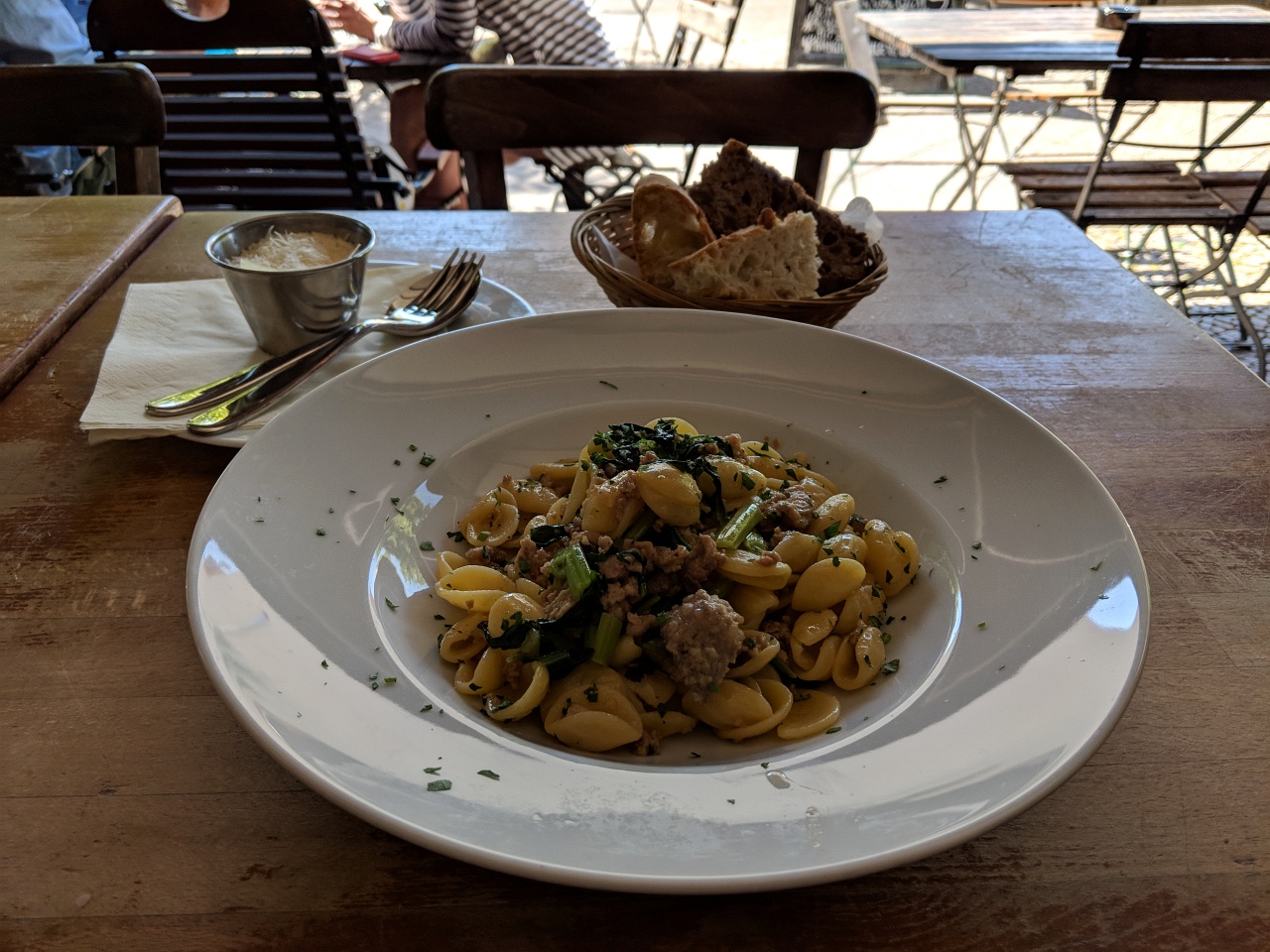 Orichiette with salsiccia and dandelion greens
1 April 2018
On this visit, I ordered the linguine with mussels, but it was underwhelming. The taste was fine, but there wasn't the right kind of magic in the texture. There wasn't anything special about this one, and I wouldn't recommend it further.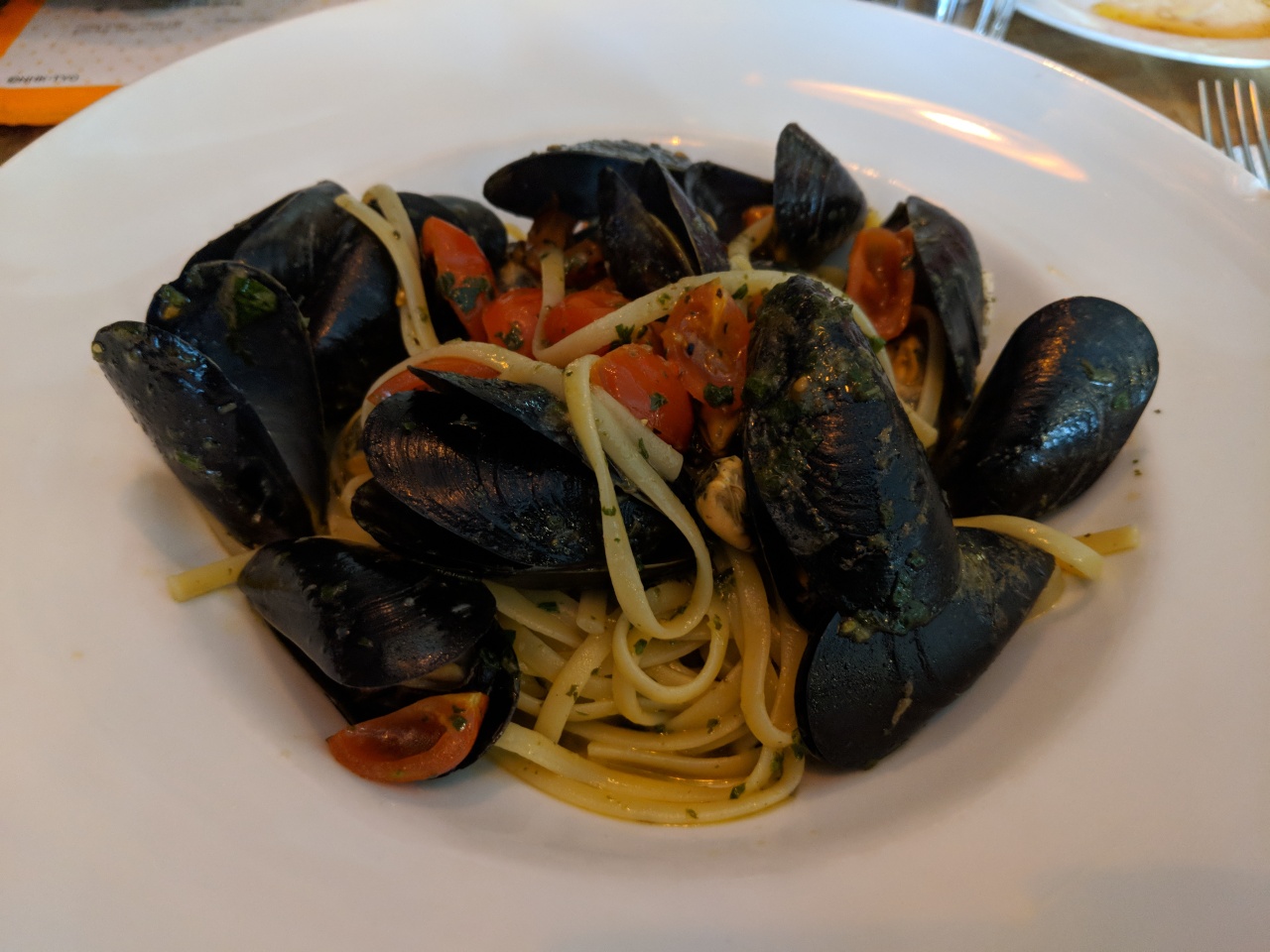 Linguine with mussels.
24 February 2018
On this visit, I ordered paccheri with leek and salsiccia, paccheri being a thick, tubular pasta with a nice, chewy texture. I thought I'd died and gone to heaven. Highly recommend.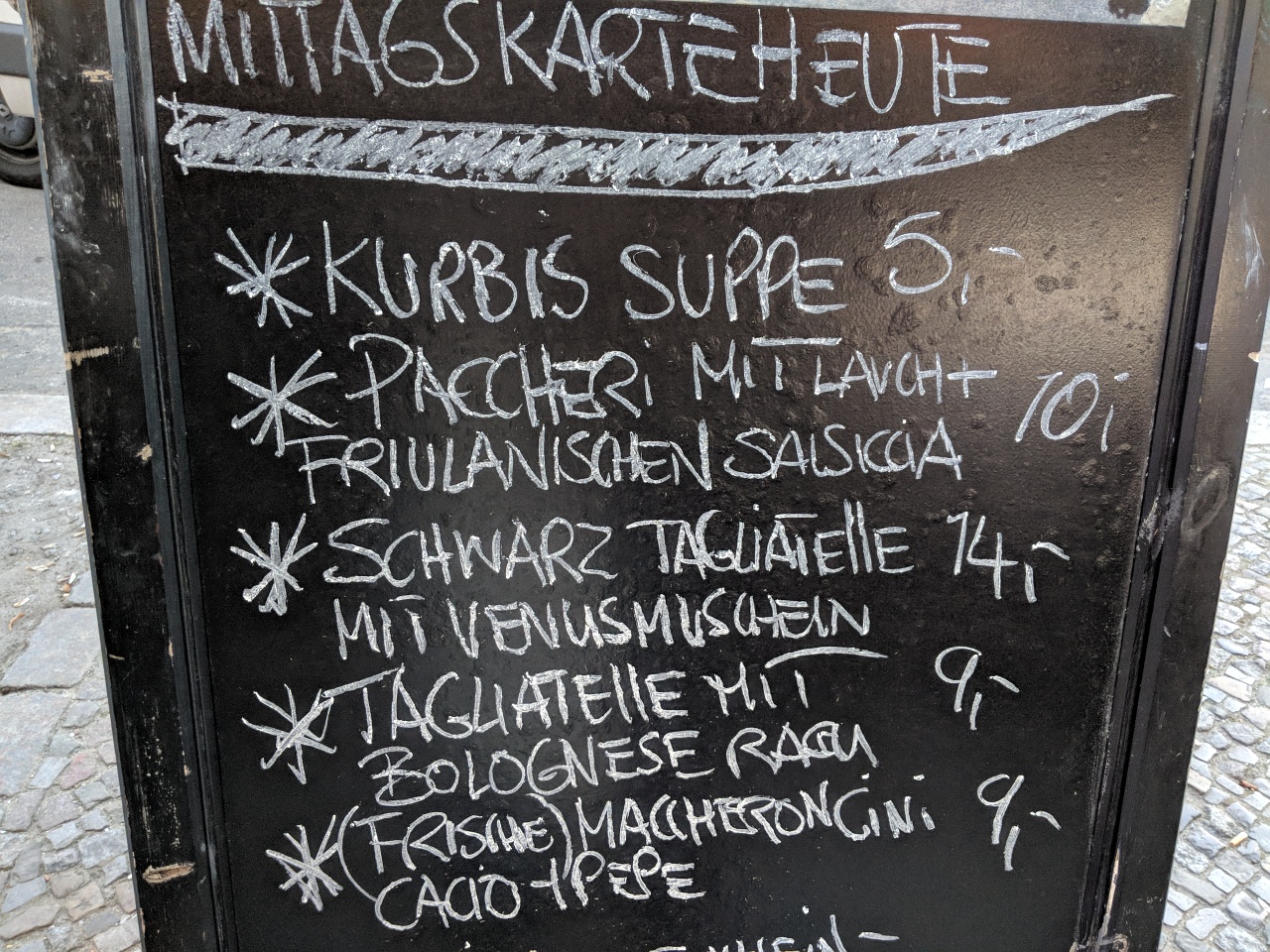 The daily menu.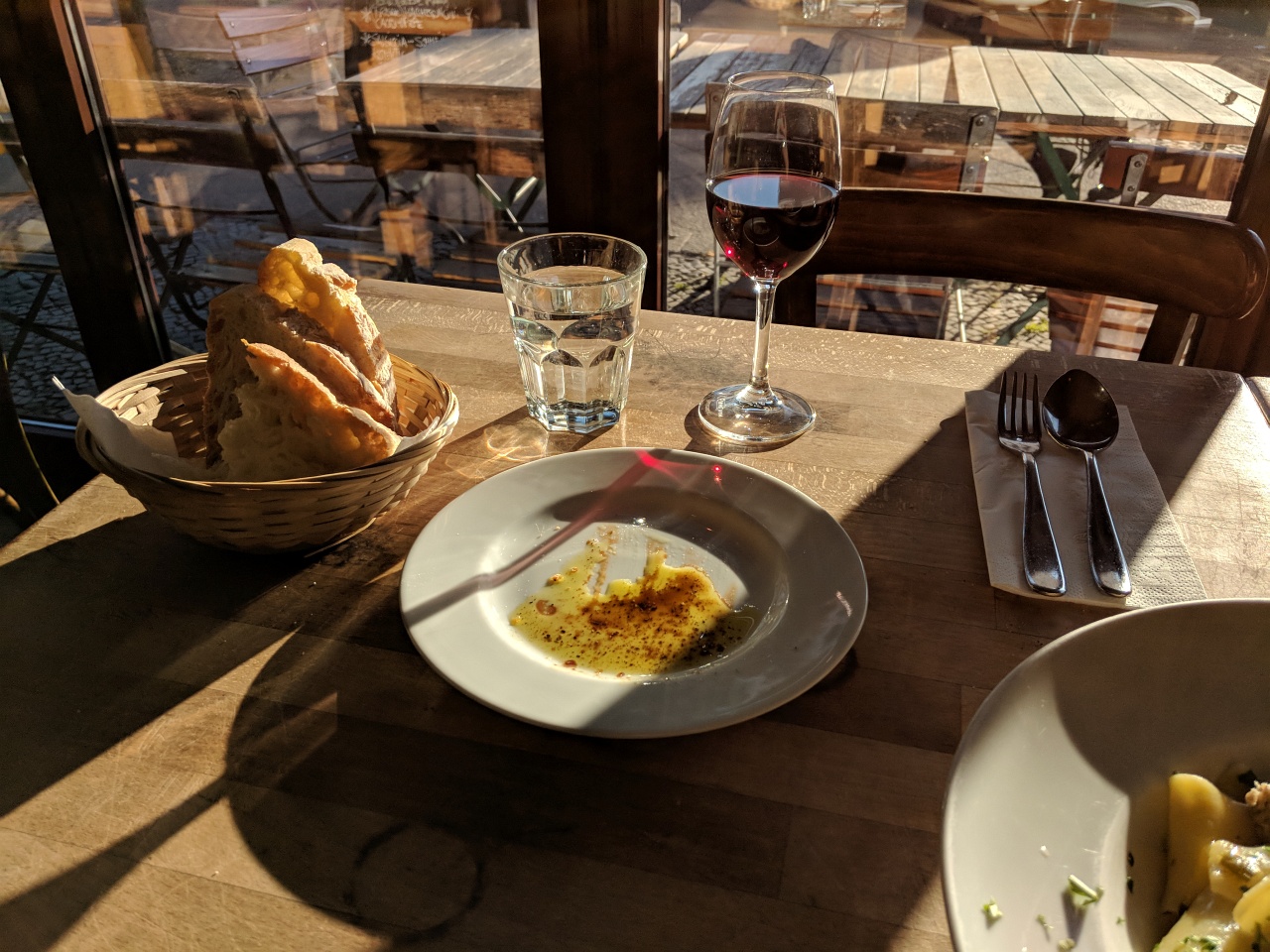 Bread and oil.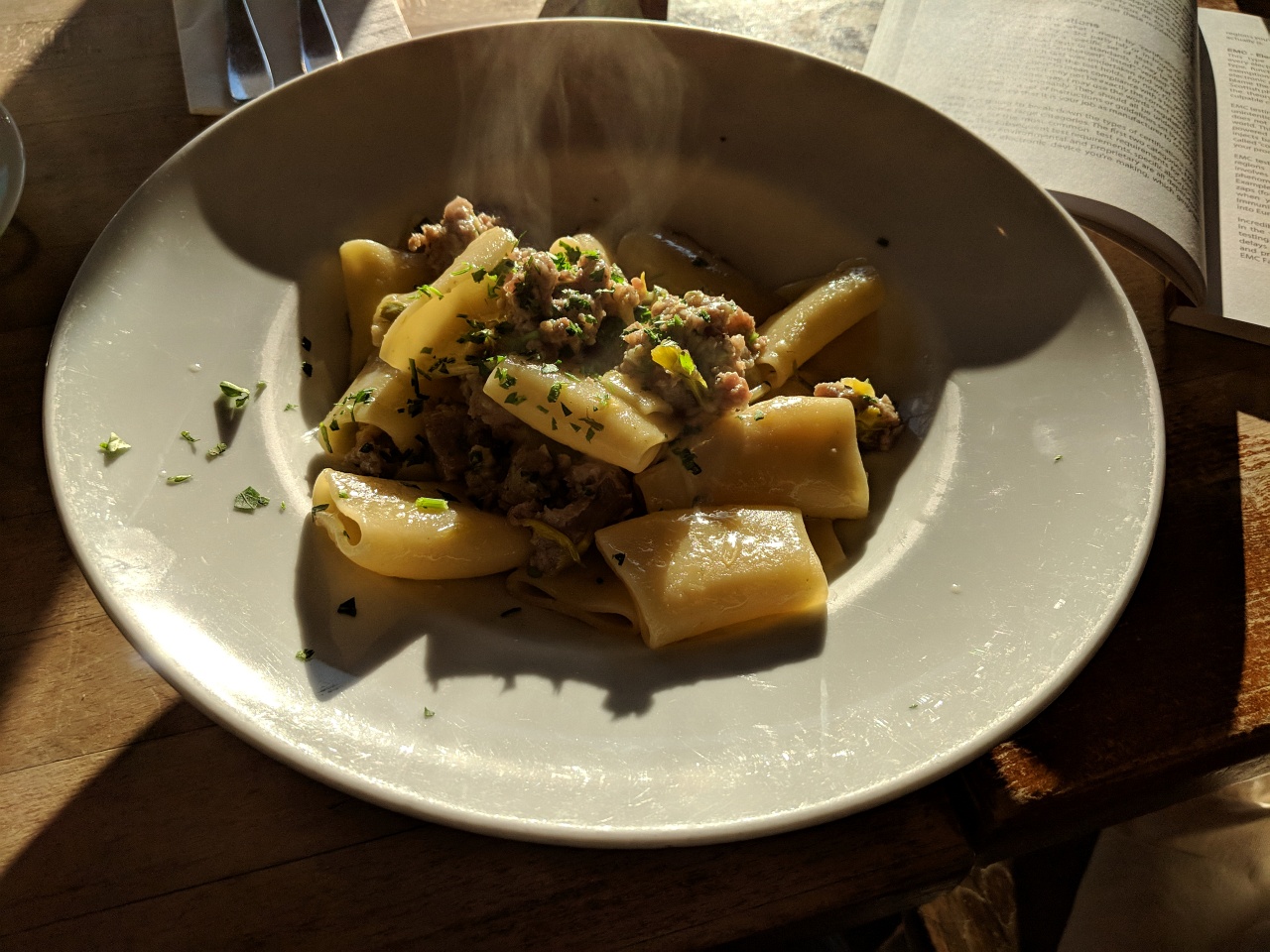 Paccheri with leek and Friulanish sausage.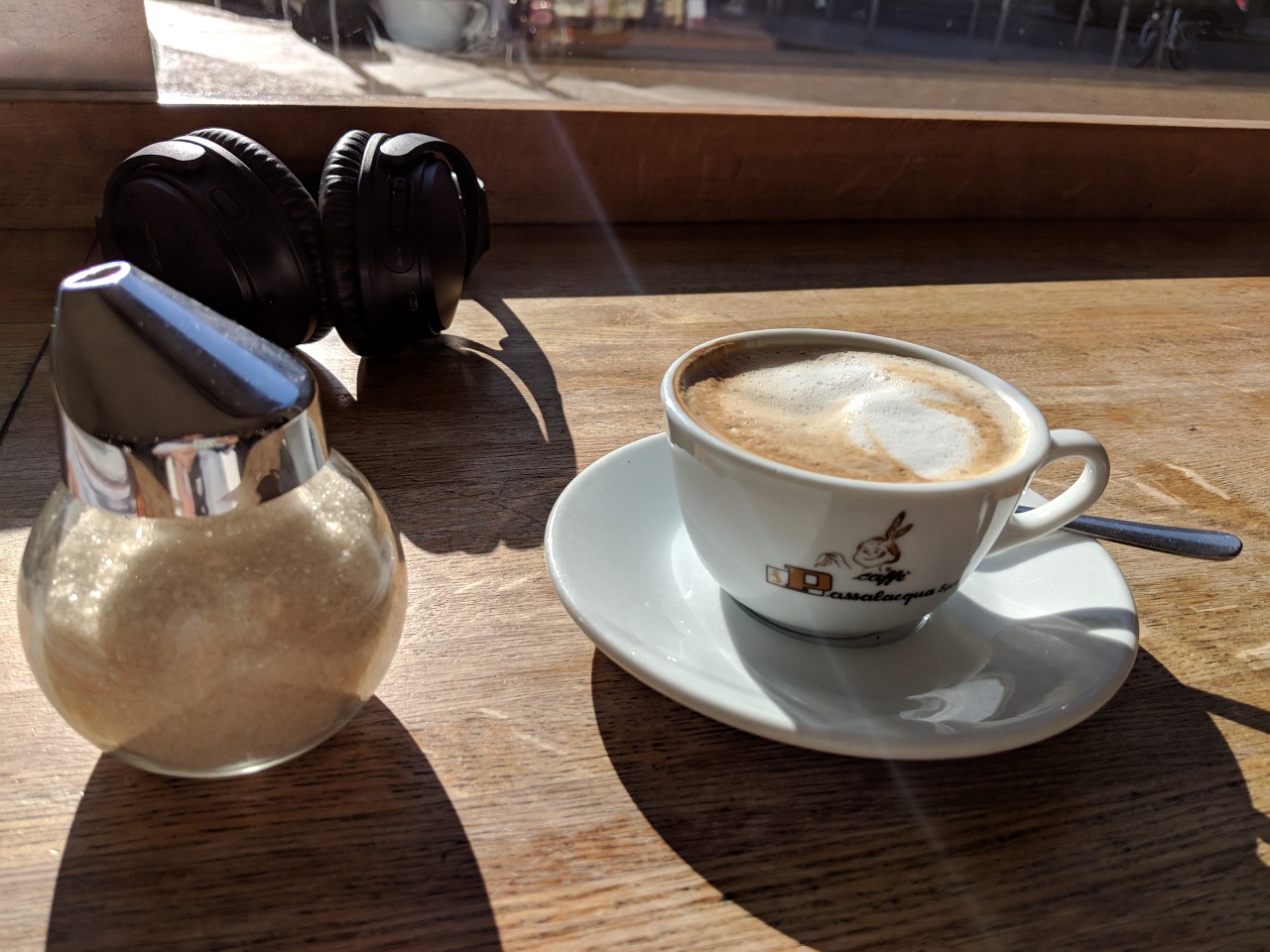 Cappuccino.