Lao Xiang is a solid contender for Chinese food in Berlin, with a huge assortment of delicious dishes. And yes, when I last walked in for dinner, there was a group of 8 or 9 Chinese students having their dinner at one of the round tables (plus points for round tables!).
Also, they make their dishes reasonably spicy, which is good. (They are, of course, not as spicy as what you'd find in China, but that's ok too.)
17 May 2018
Stopped by again today with two friends and tried a few other dishes, tofu in a hot pot, ma po tofu, and squid in a hot pot. Fantastic.
Of the three dishes, I thought the squid tasted the best, but of course I ordered the ma po tofu which was also pretty damn good. No matter. I'll be back.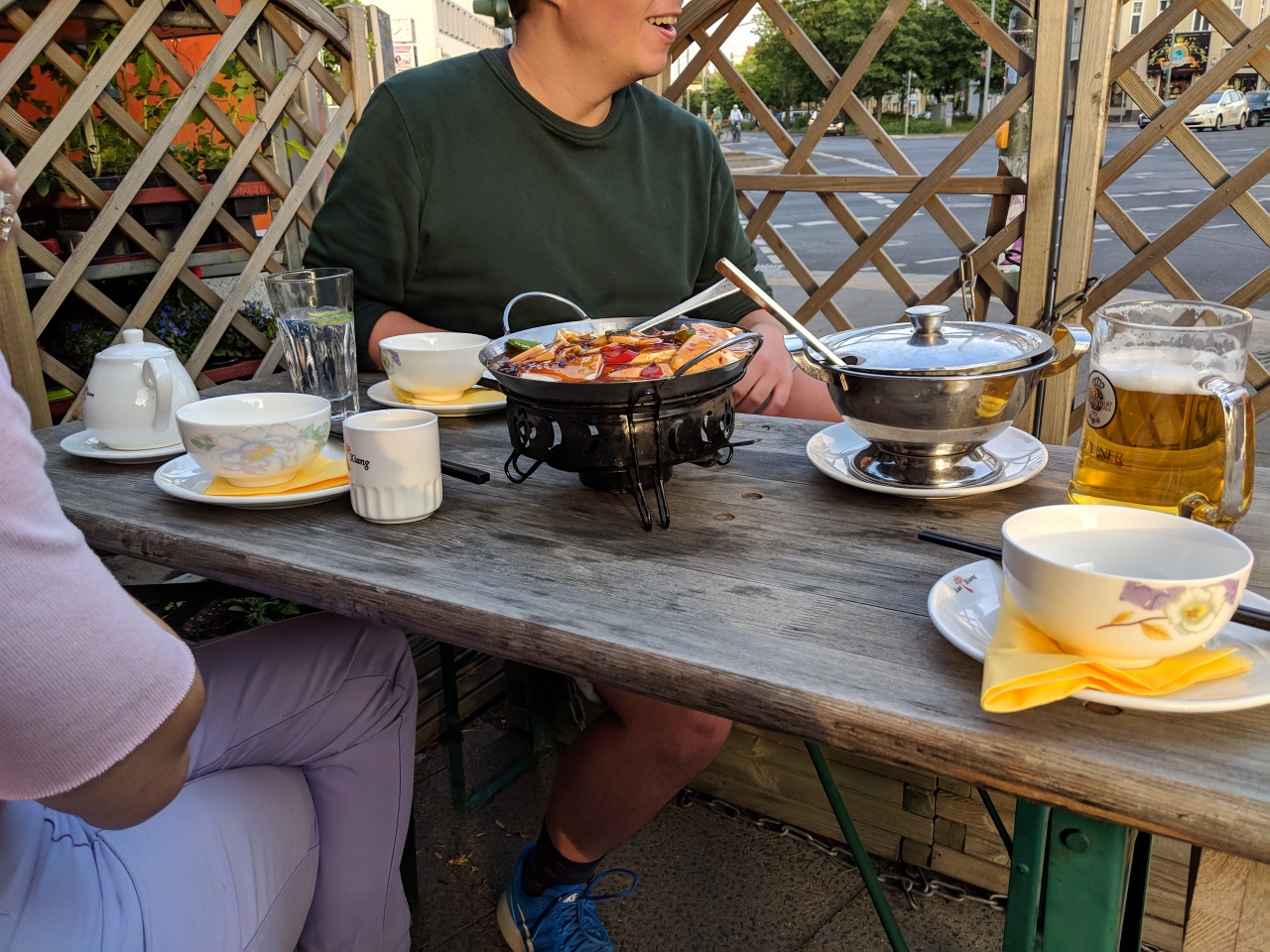 Al fresco dining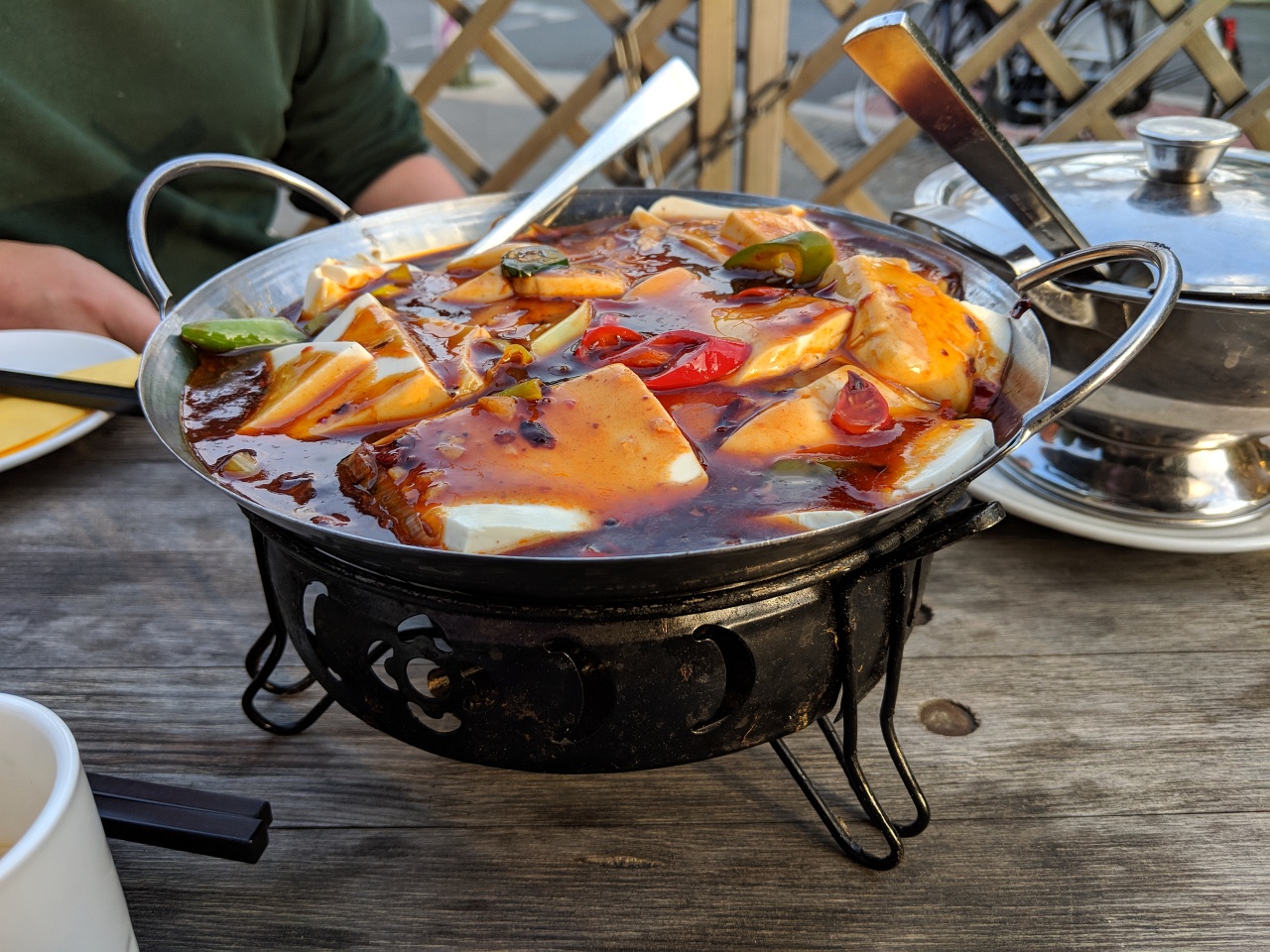 Tofu in hot pot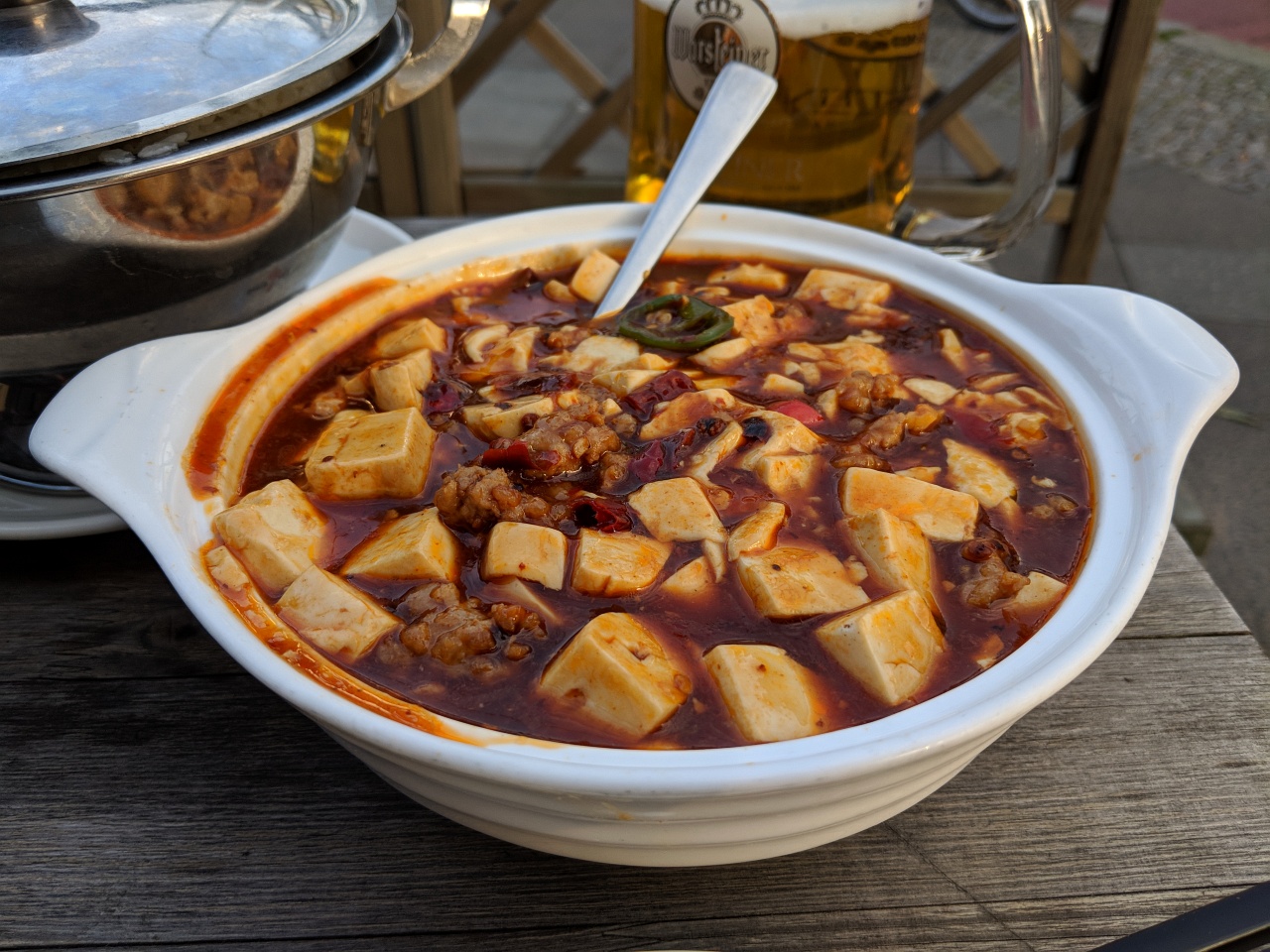 Ma po tofu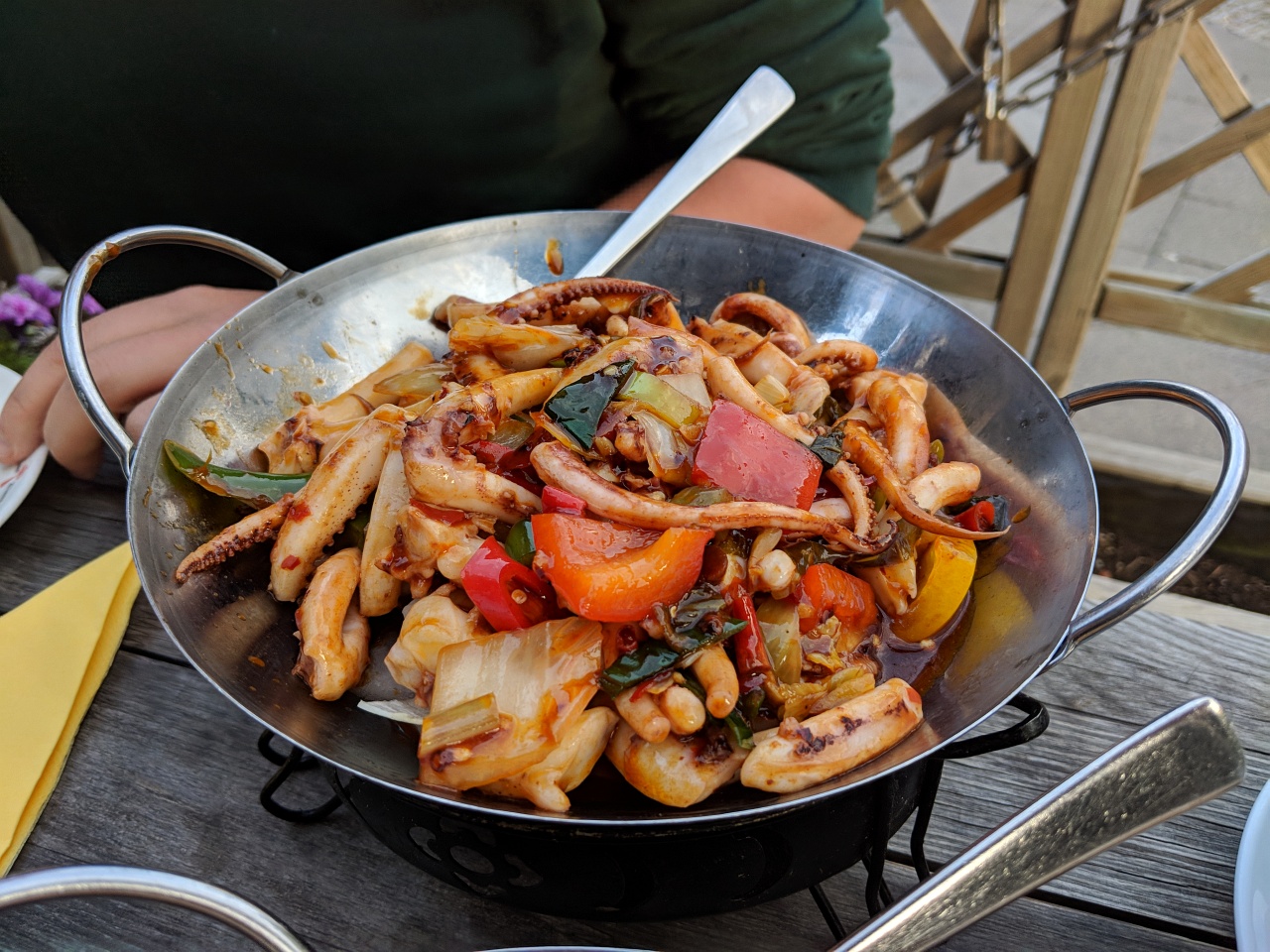 Squid in hot pot
26 February 2018
This time around, the dinner party was just my friend Chris and I. So our order was limited, but every dish was superb.
For starters (since it was ten degrees below freezing in Berlin on this particular February day), I ordered a seaweed and pork soup made with clear stock, which was flavorful but not overpowering, as a soup containing curry or coconut milk would be.
We then ordered a classic chili-oil chicken — 口水鸡 (lit. mouth-watering chicken) — as an appetizer, while we pored over the menu.
Eventually we settled on salt and pepper fried spare ribs and an order of water spinach with garlic. And of course rice, which is plain white and comes without asking.
There are a lot of items on the menu we still haven't had a chance to try, including Chinese hot pot with an impressive assortment of fresh and frozen ingredients, cold appetizers like pig's ears and cold marinated beef, or many different types of dumplings, all the way to proper Peking duck. I can't speak to the quality of all these items, but I think there's a reasonable probability of them being good.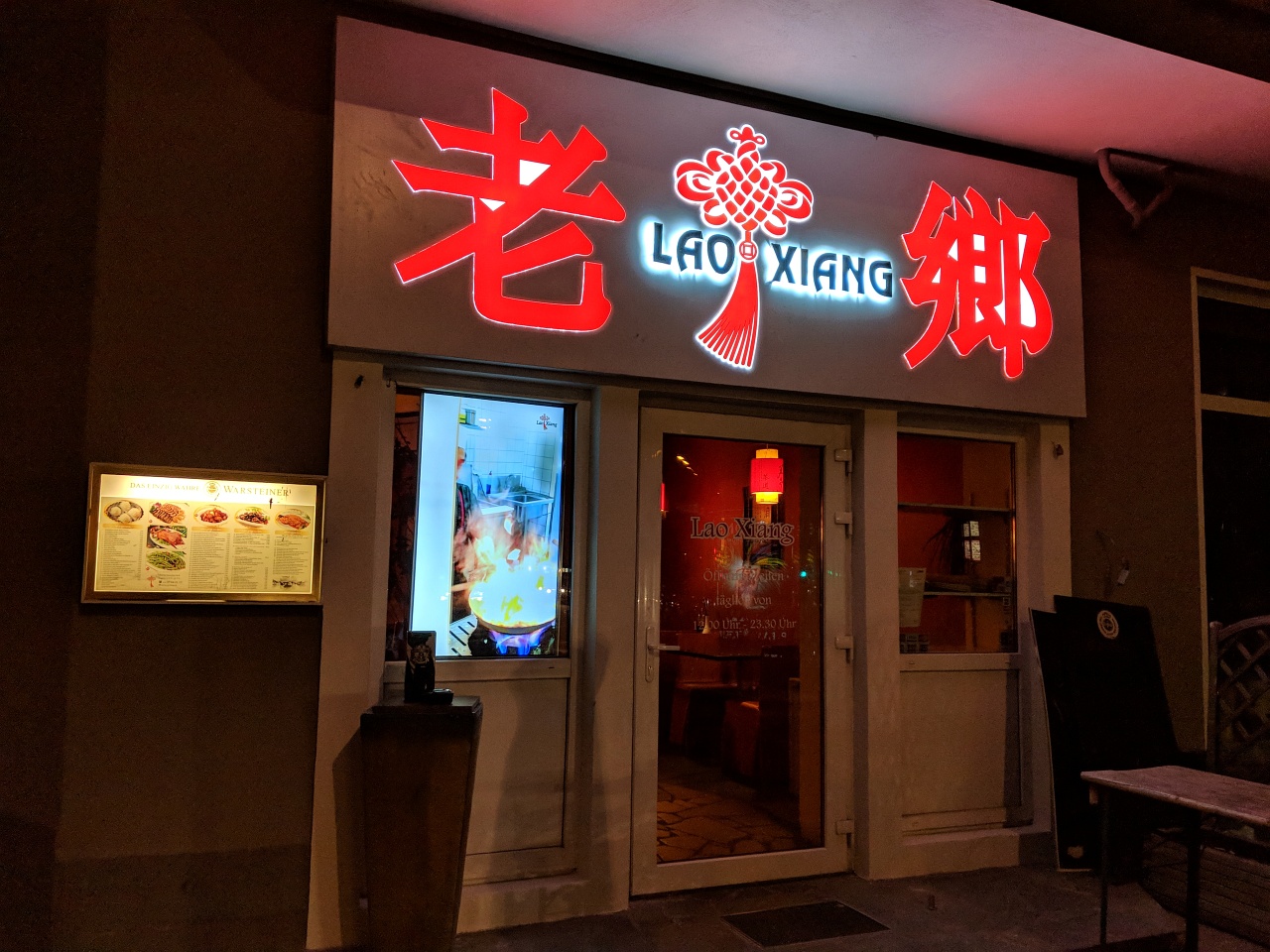 Outside.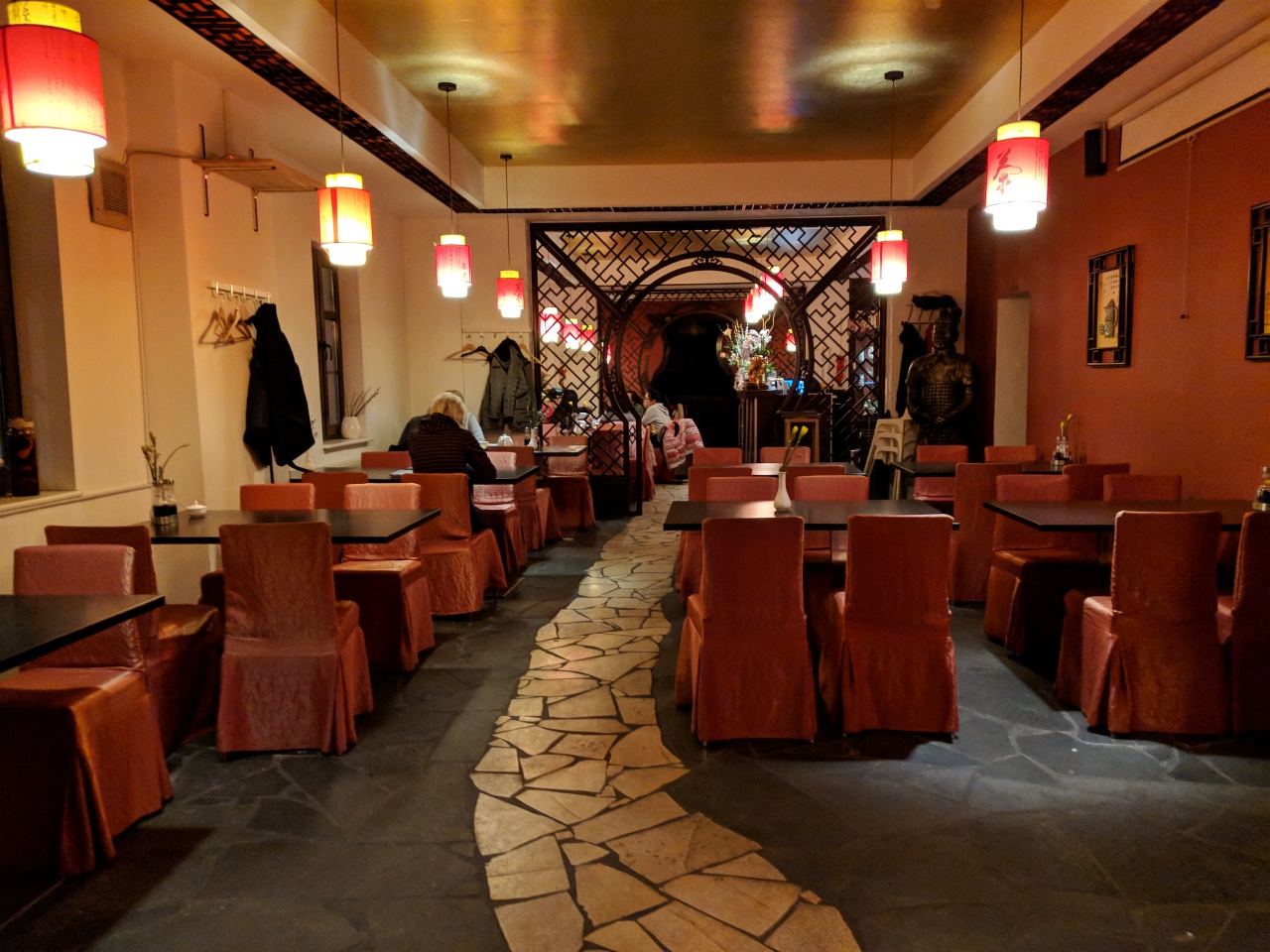 Inside.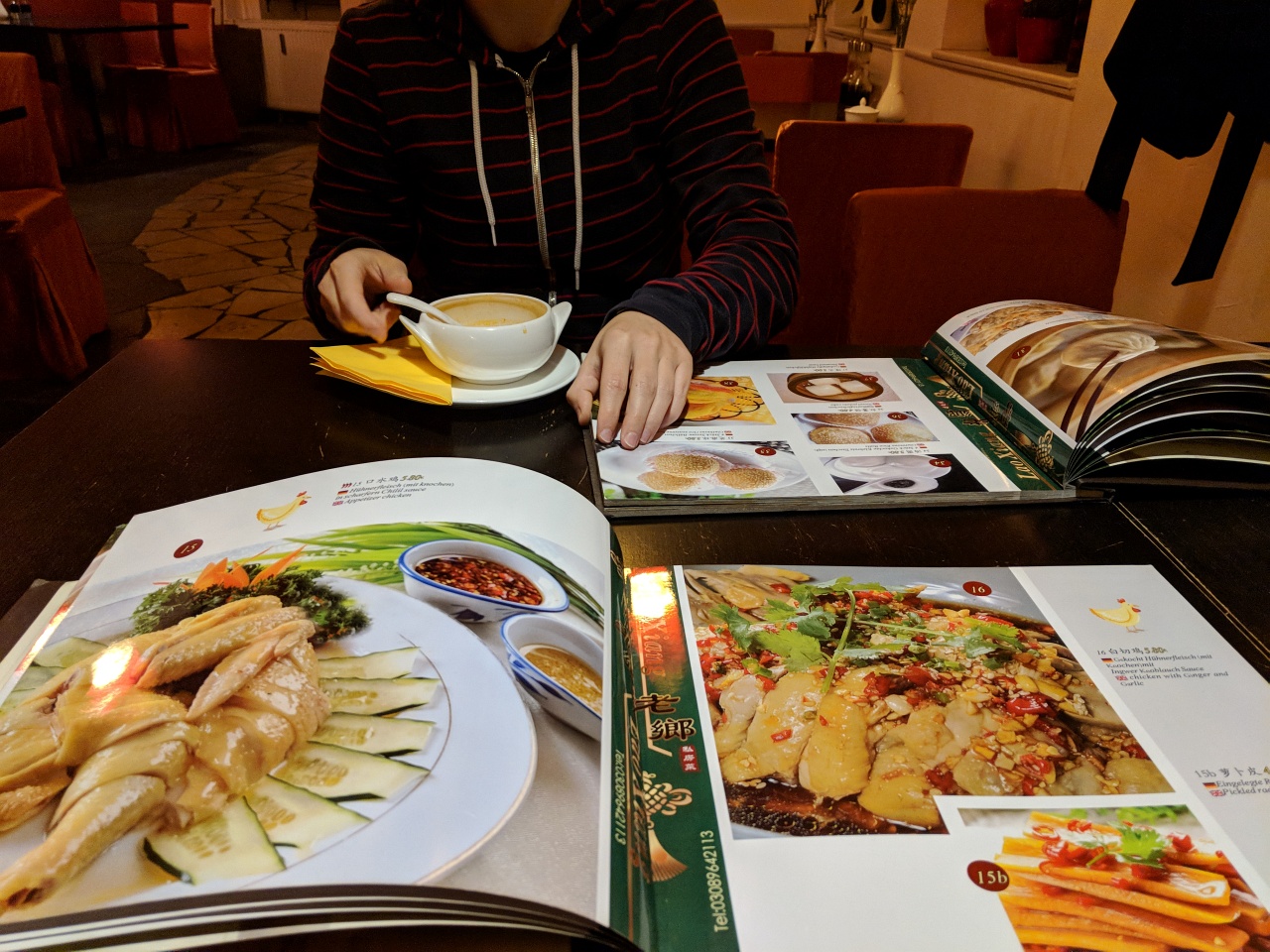 The menu.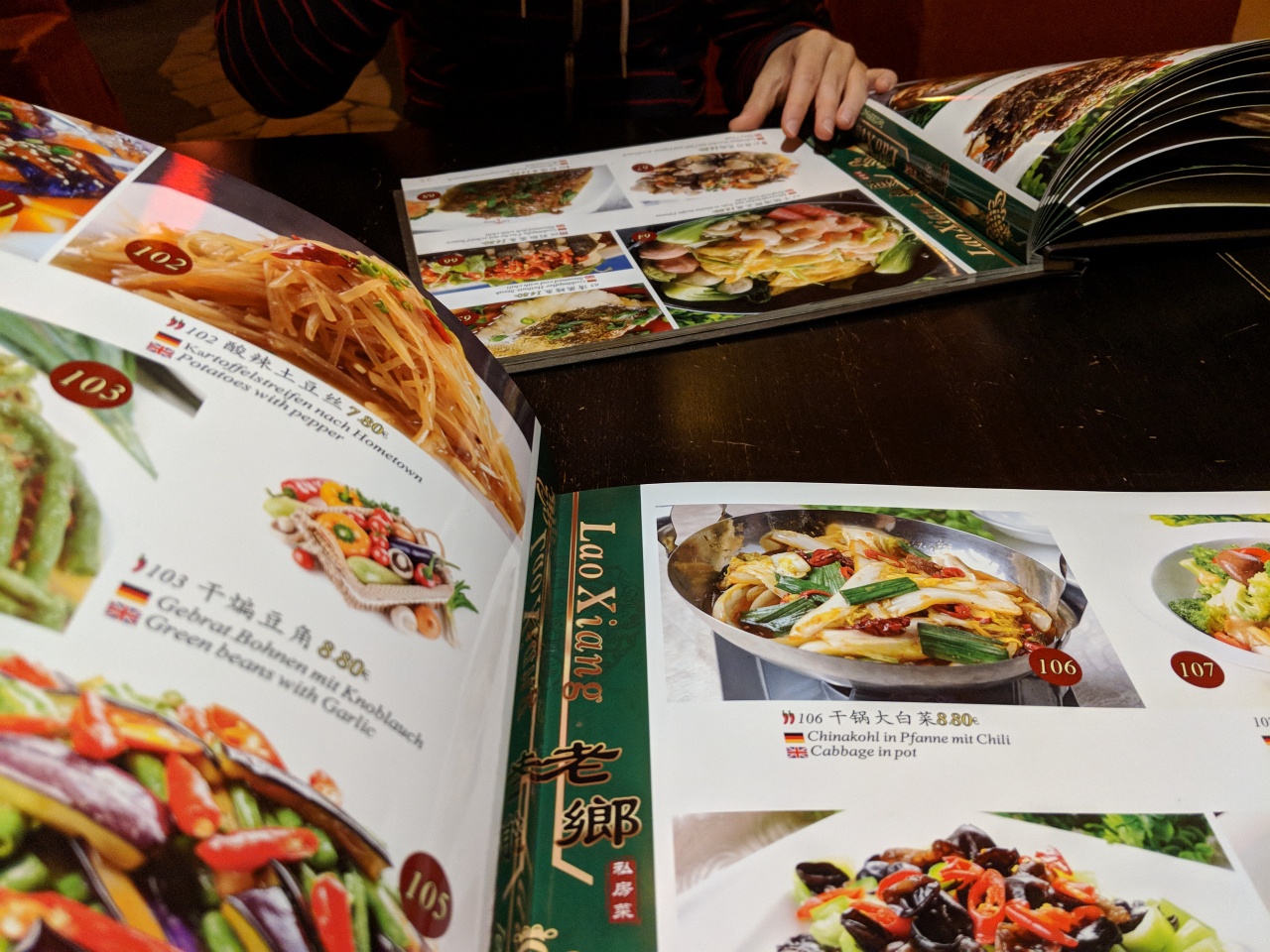 The menu.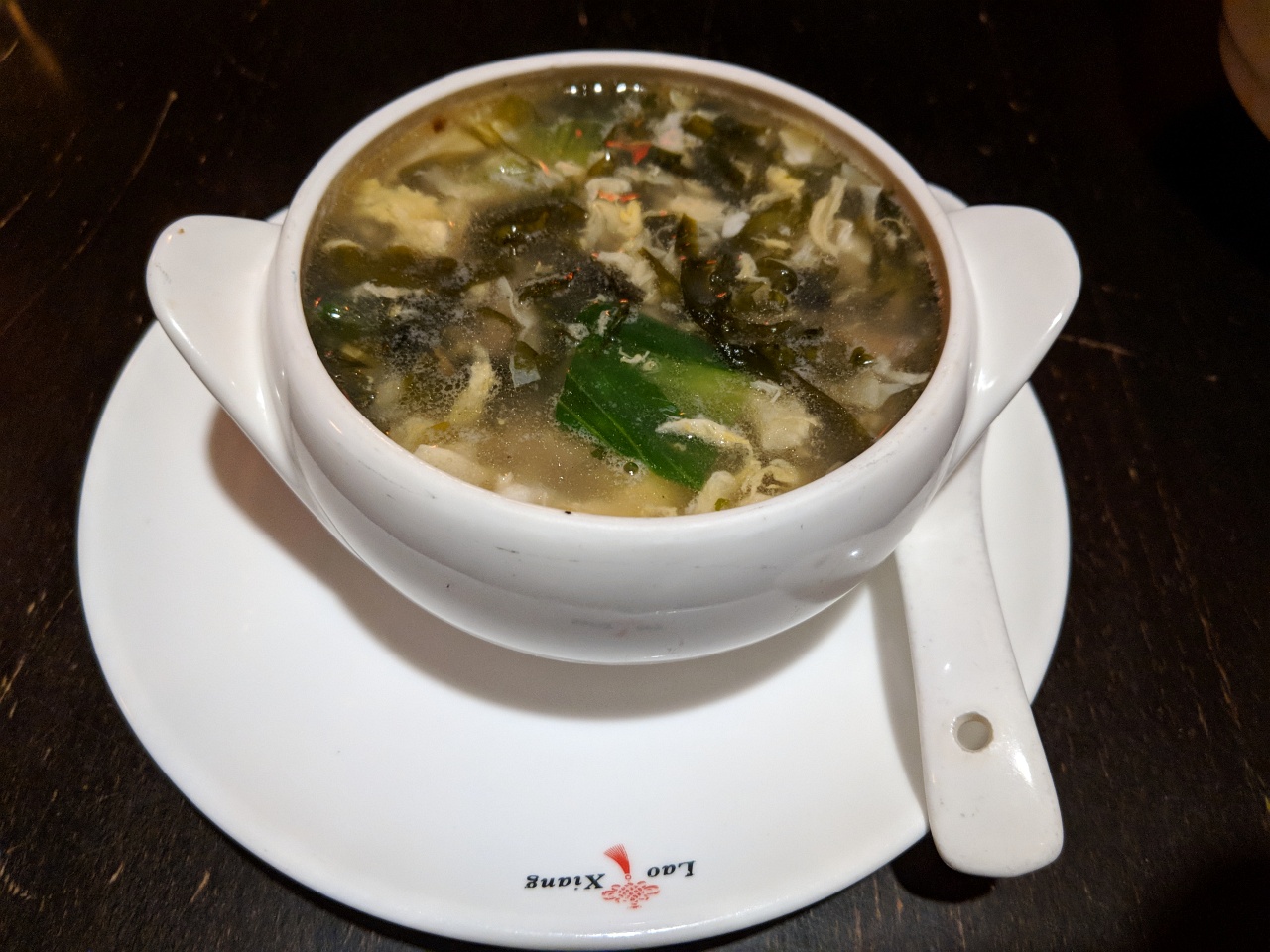 Seaweed and pork soup.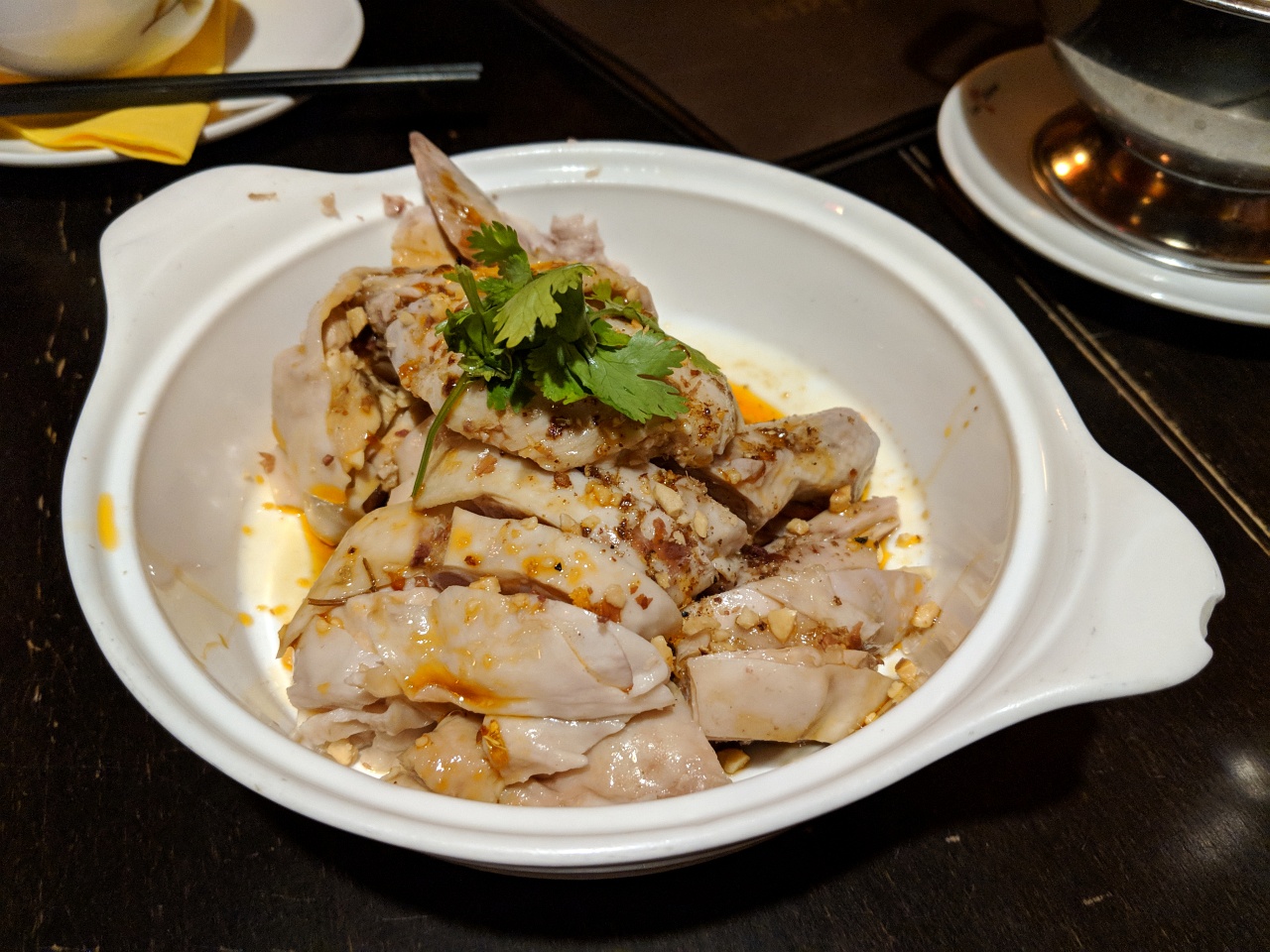 Chicken in chili oil.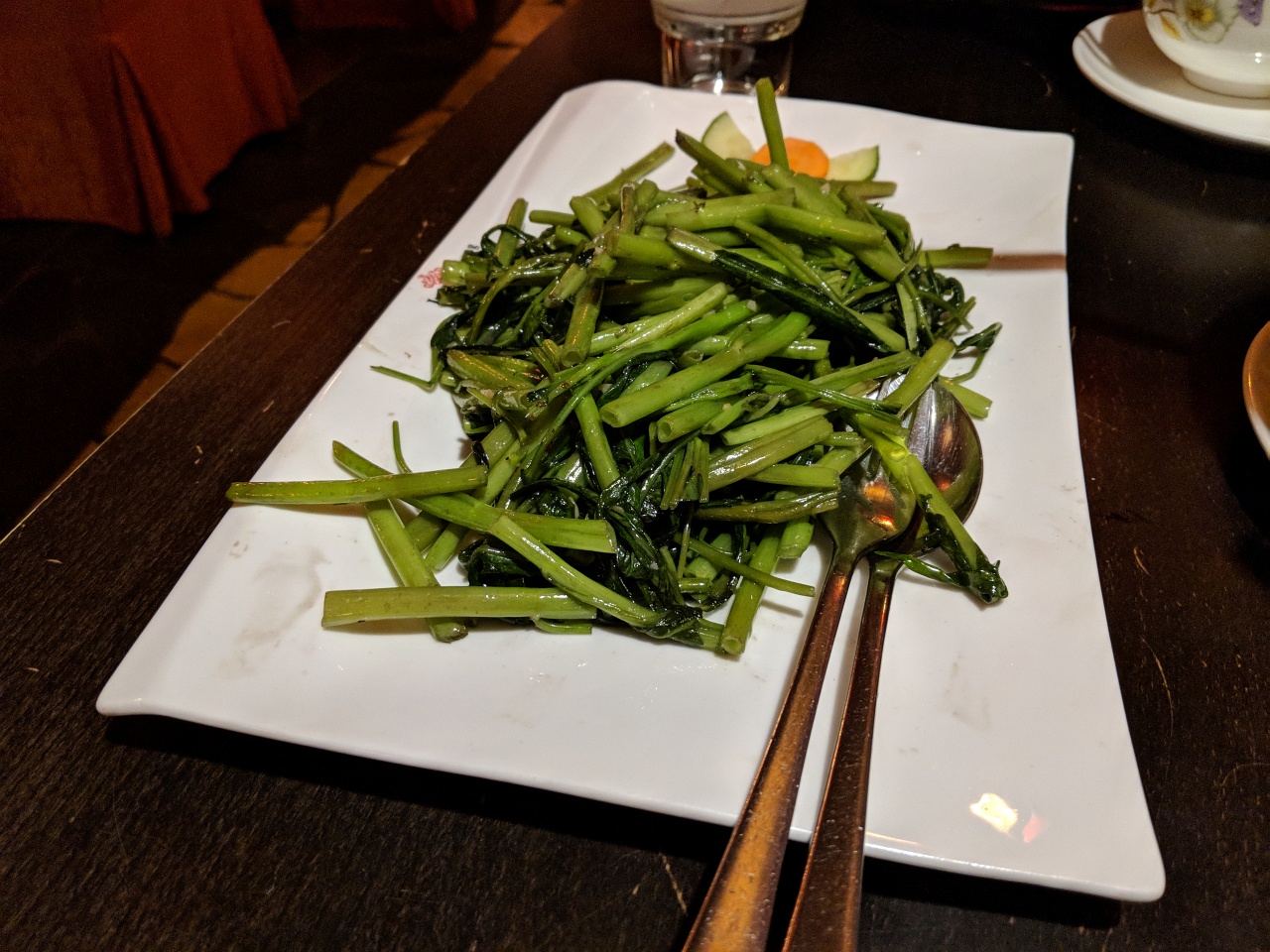 Kong Xin Cai, Wasserspinat, water spinach and garlic: fantastically delicious greens.
Salt and pepper spare ribs.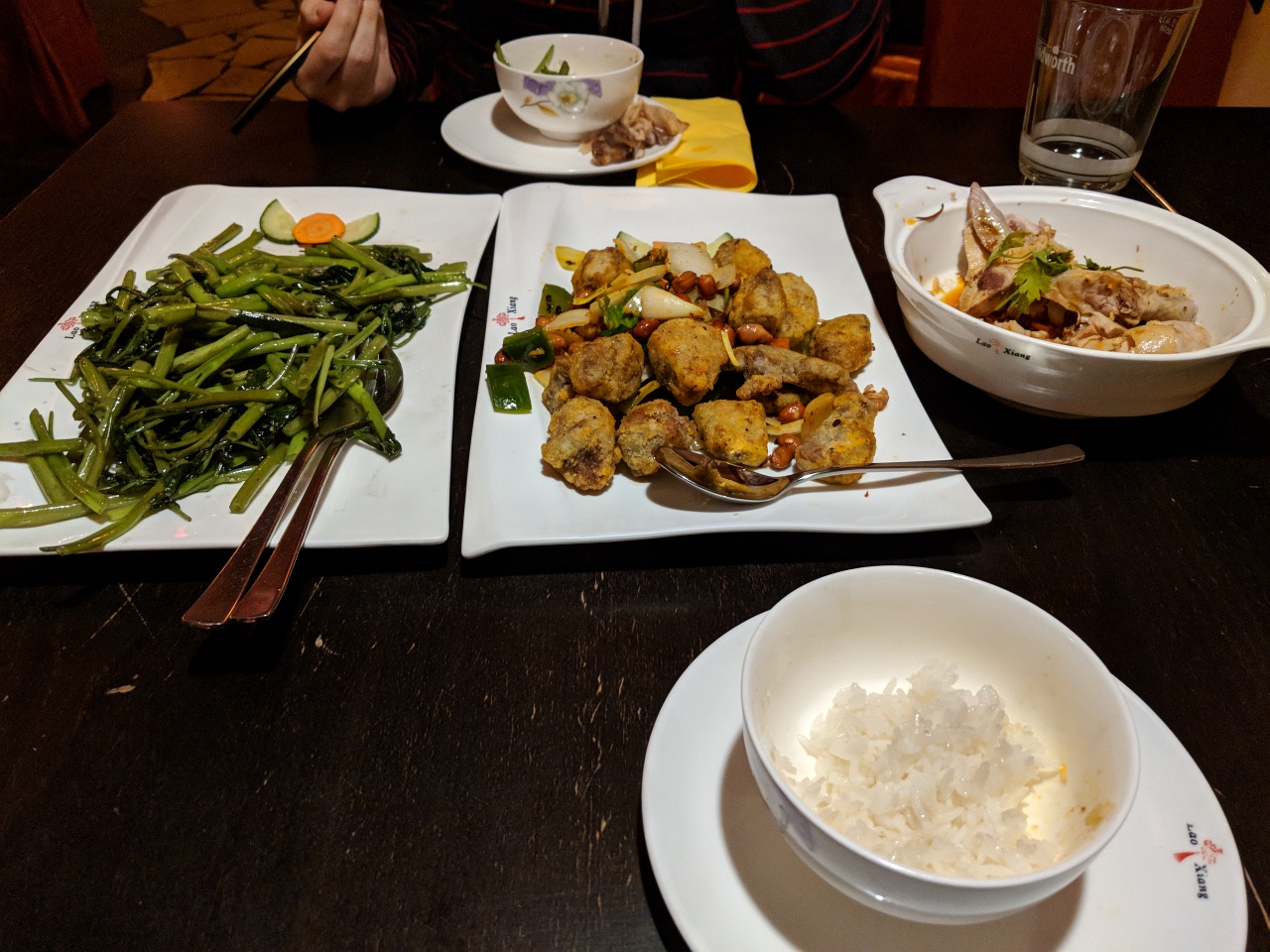 All together now.