Last visited:
01 September 2018
Location:
Lausitzer Platz 12A, 10997 Berlin
Verdict:
Good, but needs further testing. I'd go here again. I'd take friends here. But I'm not sure I'd take my parents here, because they might be like WTF? 🤷🏻‍♂️
Stopped by The Panda Noodle (or 'Panda Noodles' as I always call it) with Jamie and Zoe. I got their version of Dan Dan noodles (担担面), there was a miso ramen in play, and a shredded chicken miso noodle dish.
I'm not sure I'd recommend the ramen, but the Dan Dan noodles were pretty good. (In case you'd like to make this dish yourself at home, I can recommend the following two recipes — [1] and [2].)
The space itself reminded me of one of those storefront noodle shops in Southeast Asia, though cleaner. Certainly the walls were missing years' worth of scuffmarks, darkened handprints, and grease at chest height.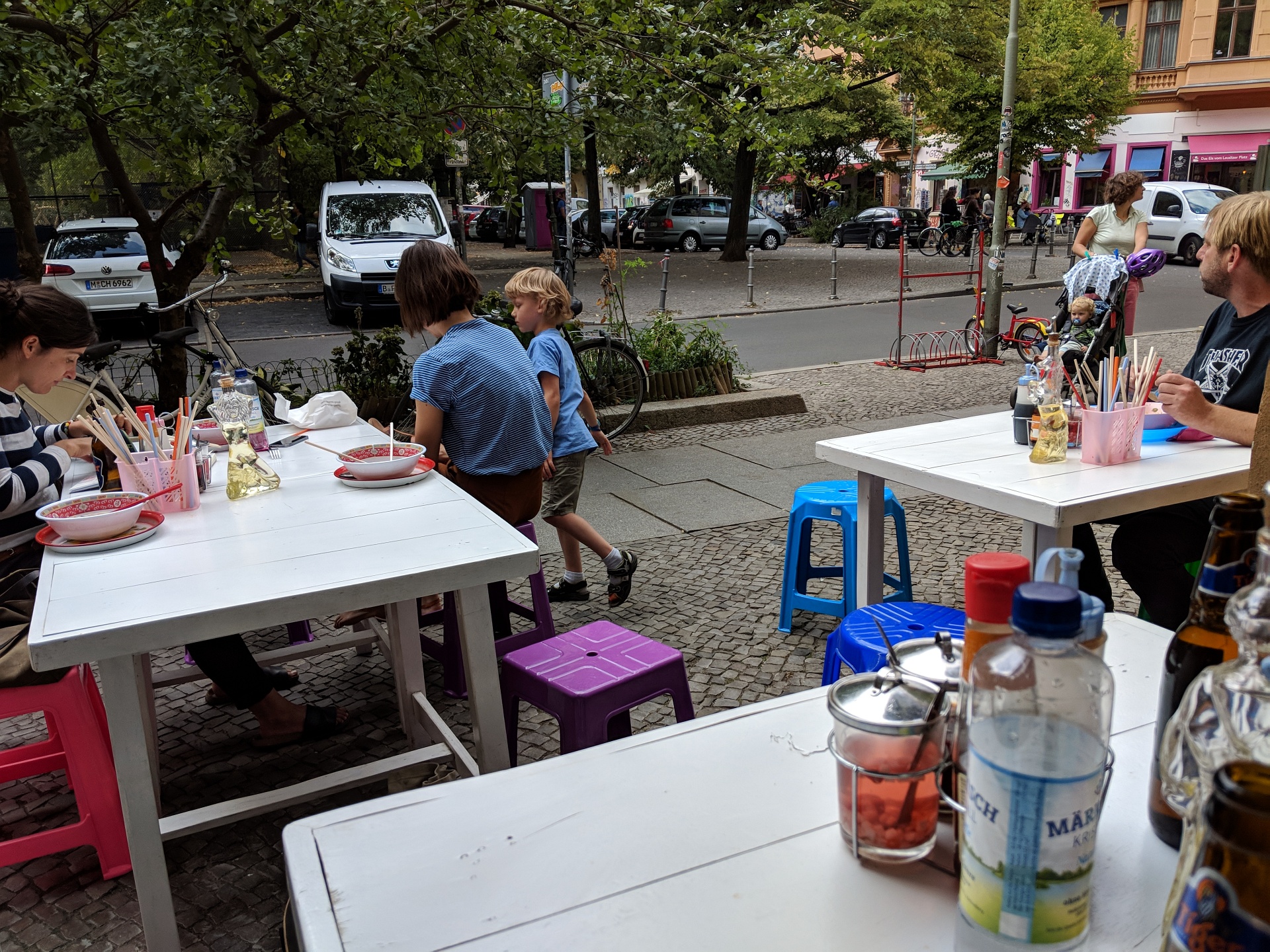 Looking out from the shop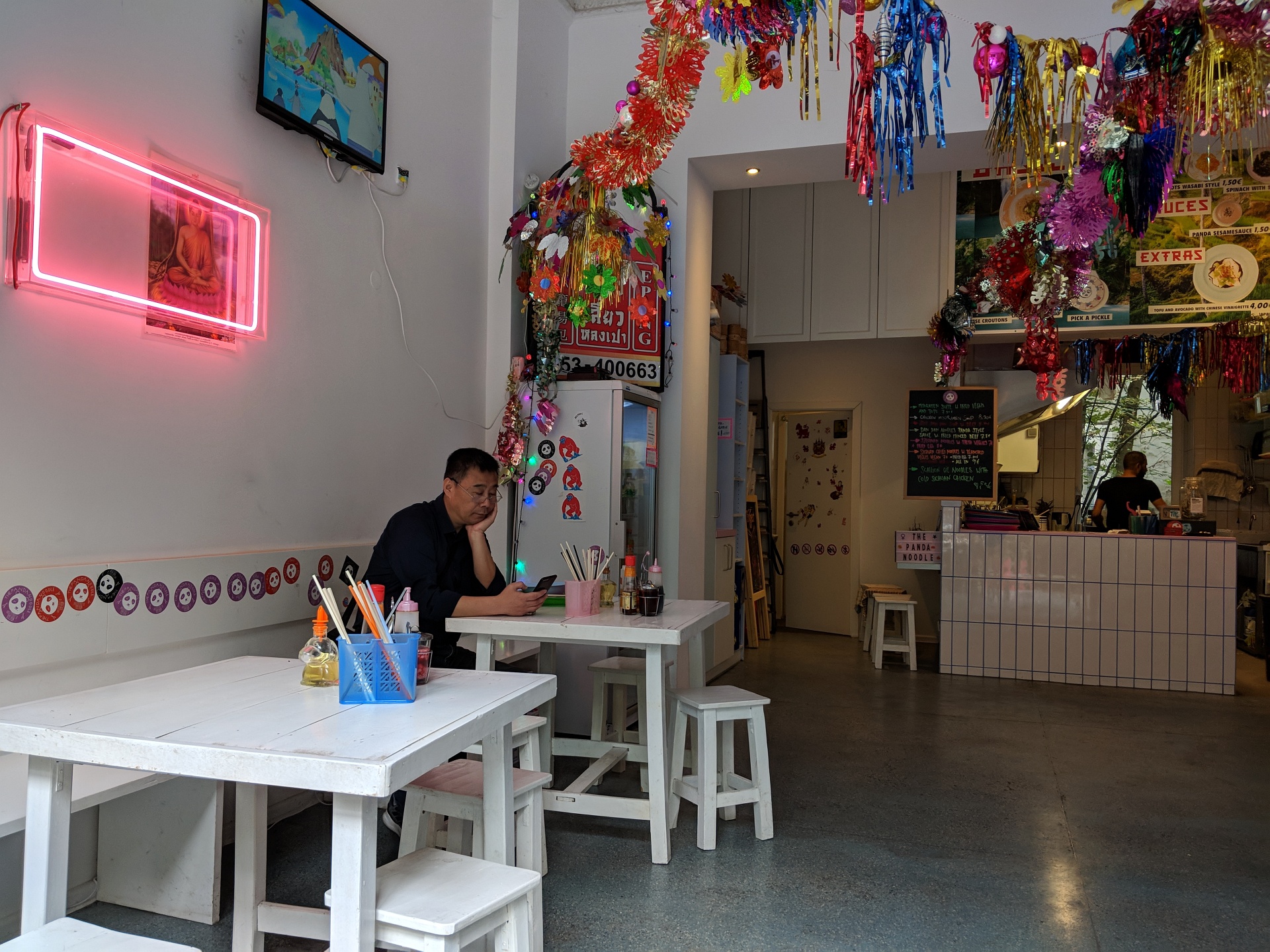 Looking into the shop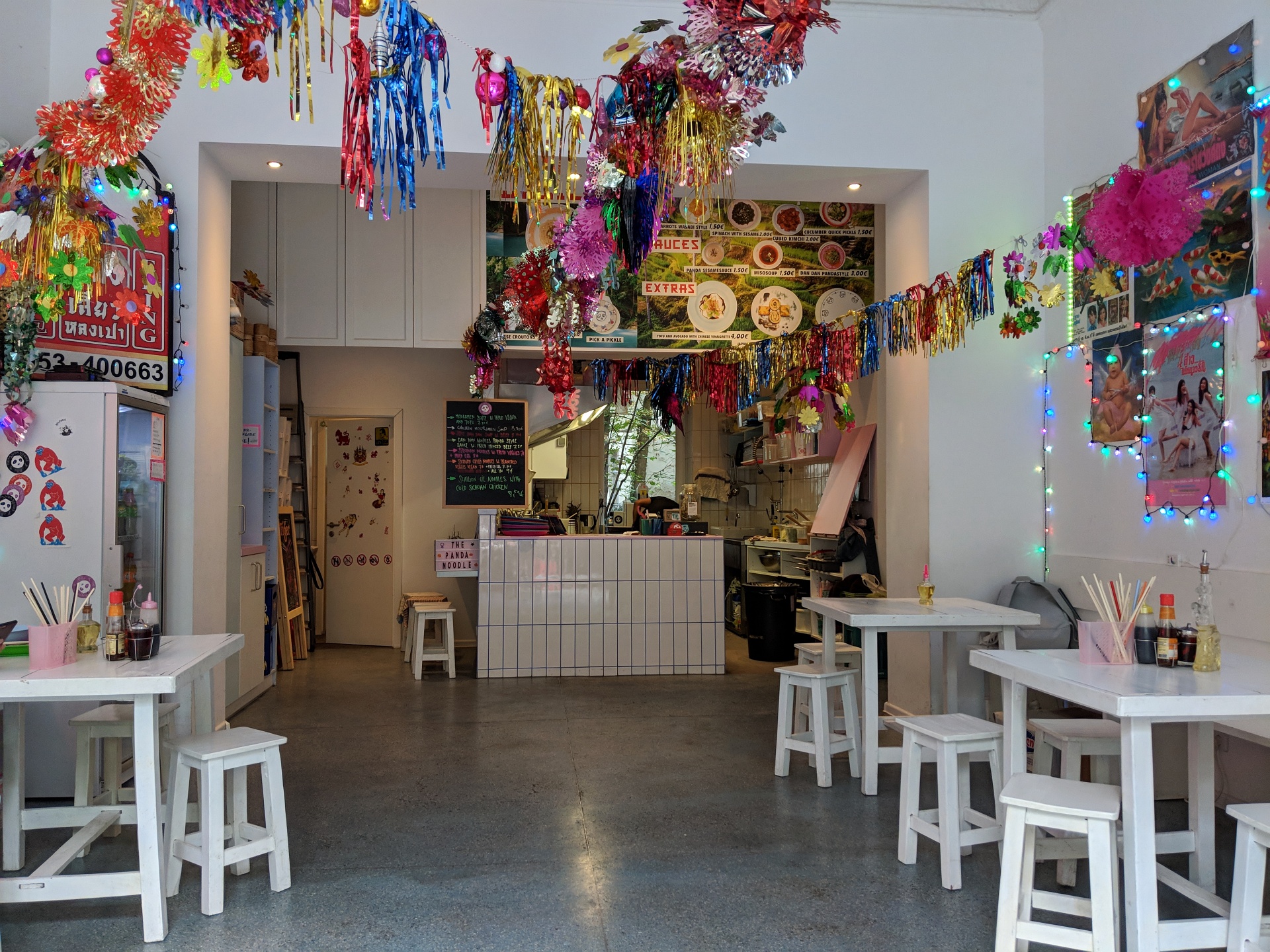 Looking at the ordering counter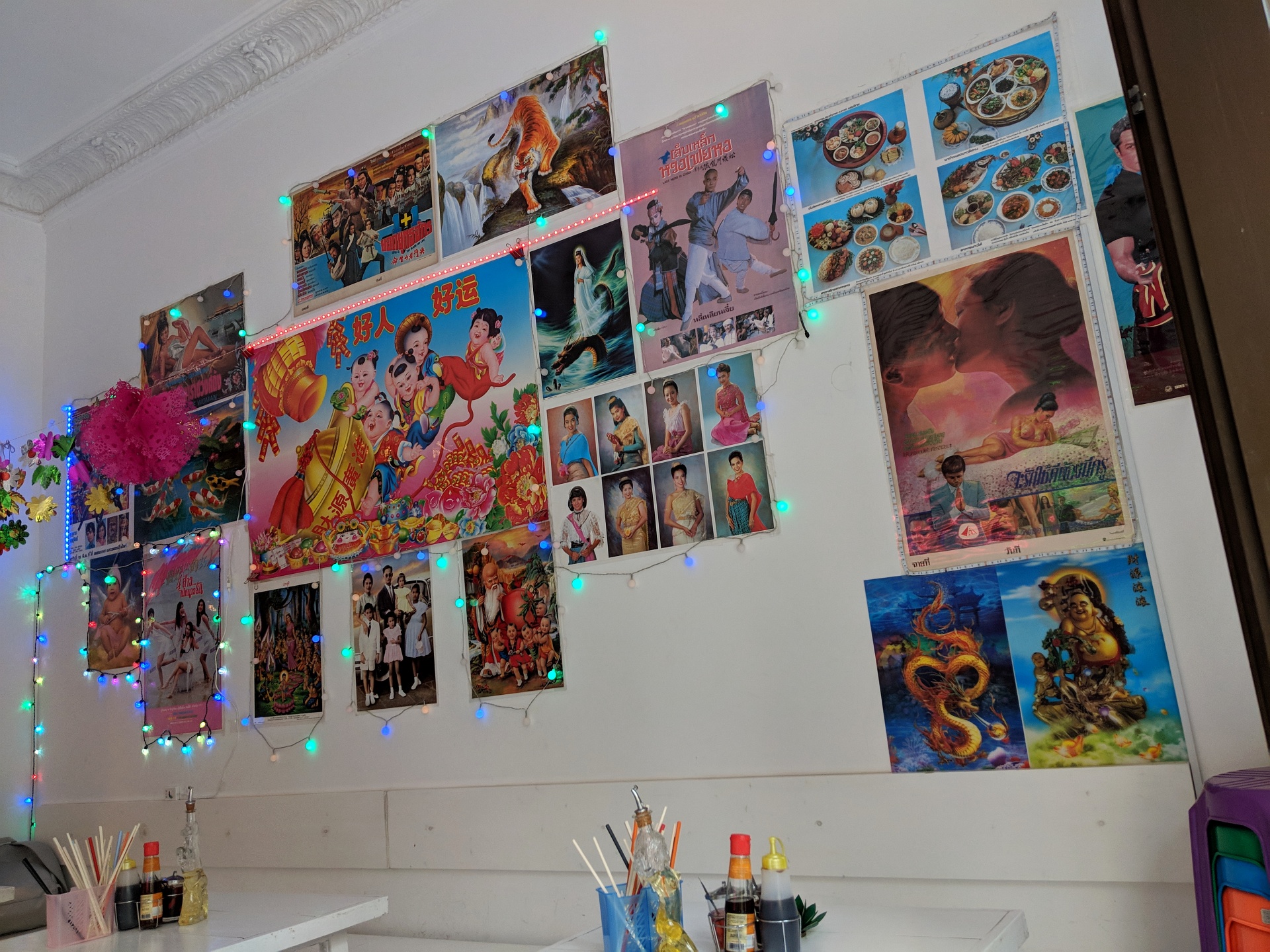 Cutesy decorations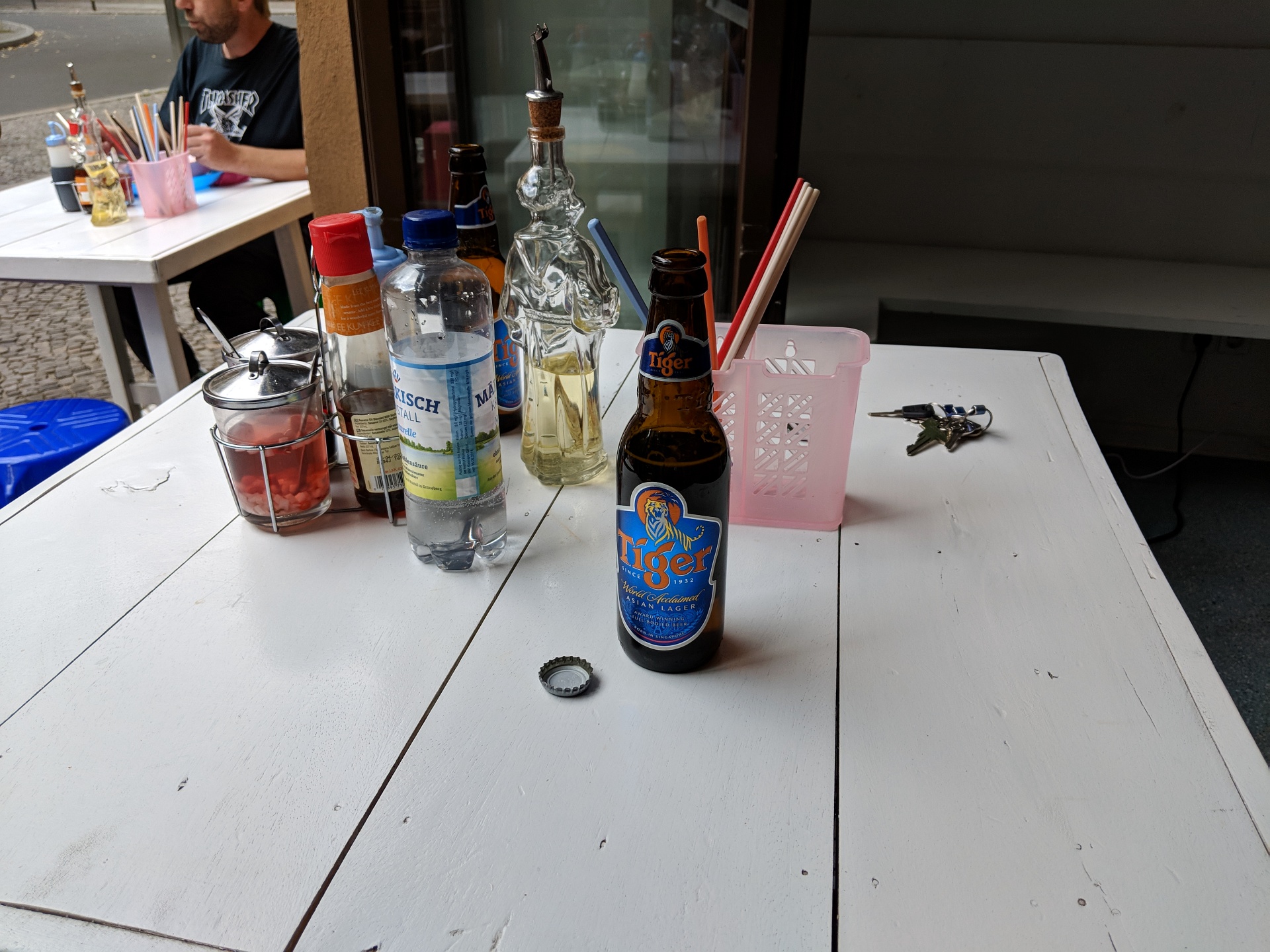 Anticipation building up, and a shot of the condiments — red vinegar and garlic, chili oil, soy sauce (blue bottle), sesame oil (Lee Kum Kee orange bottle), and garlic oil (the monk bottle)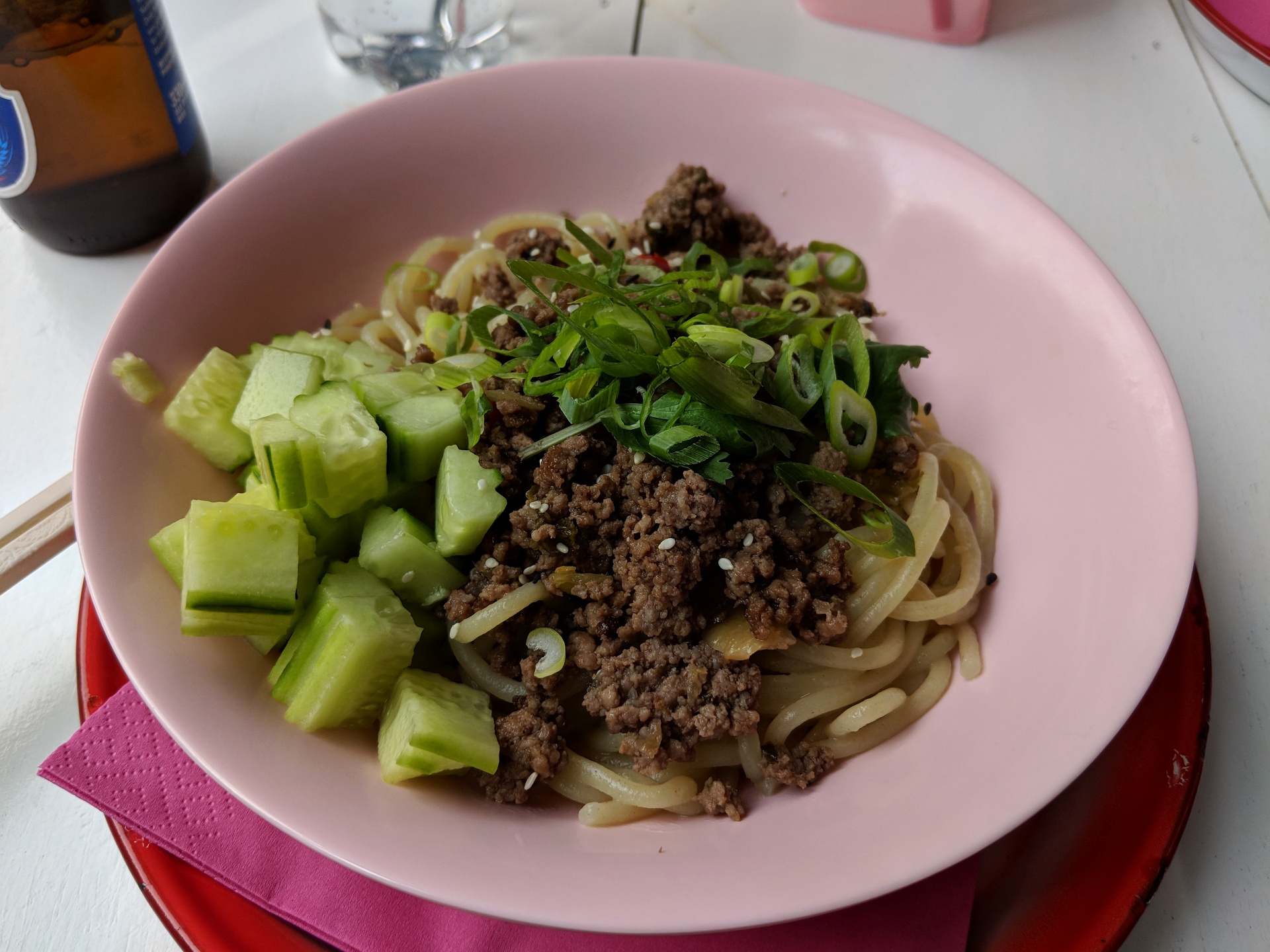 Unmixed Dan Dan noodles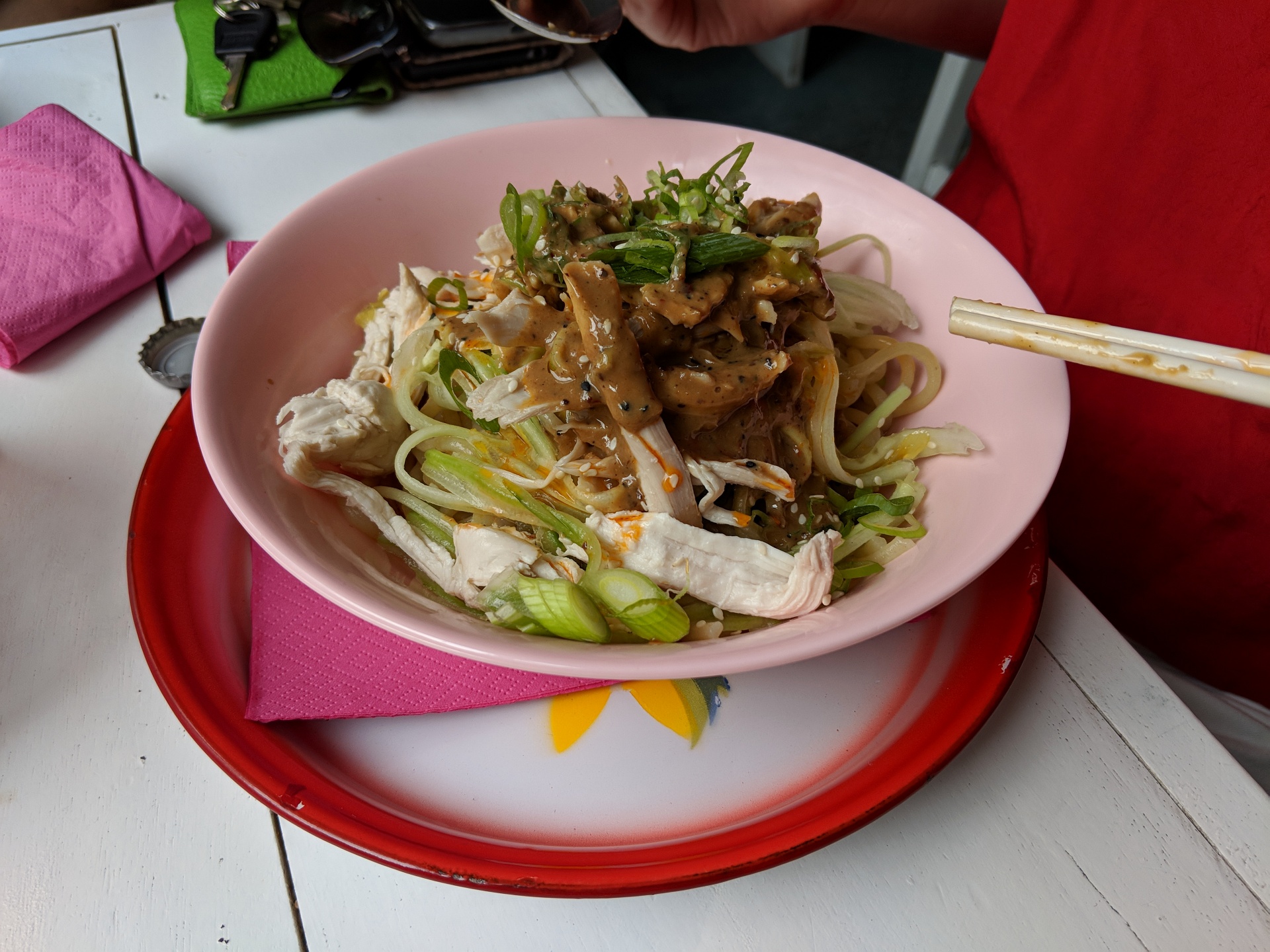 Unmixed chicken and miso noodles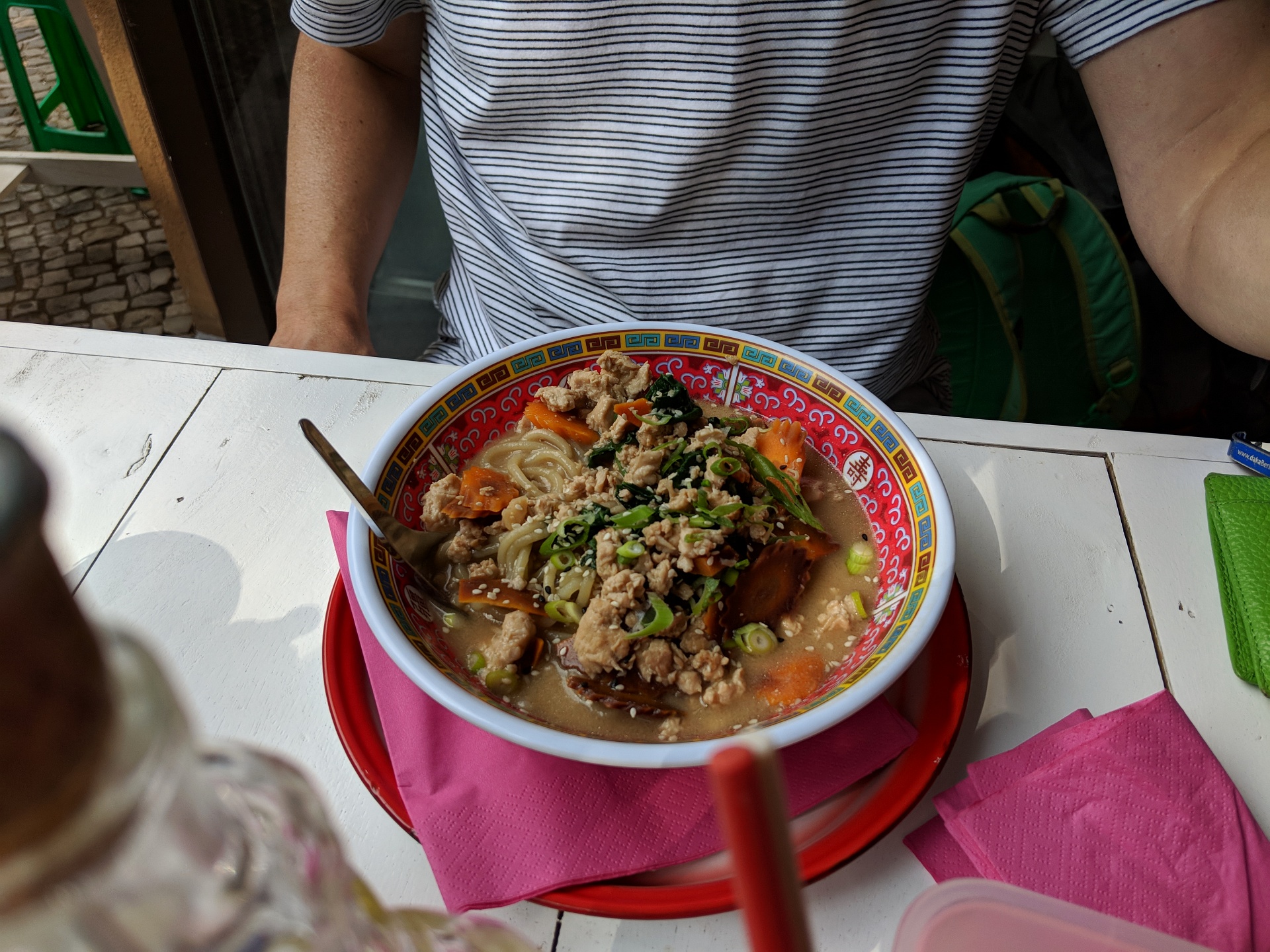 Miso ramen noodles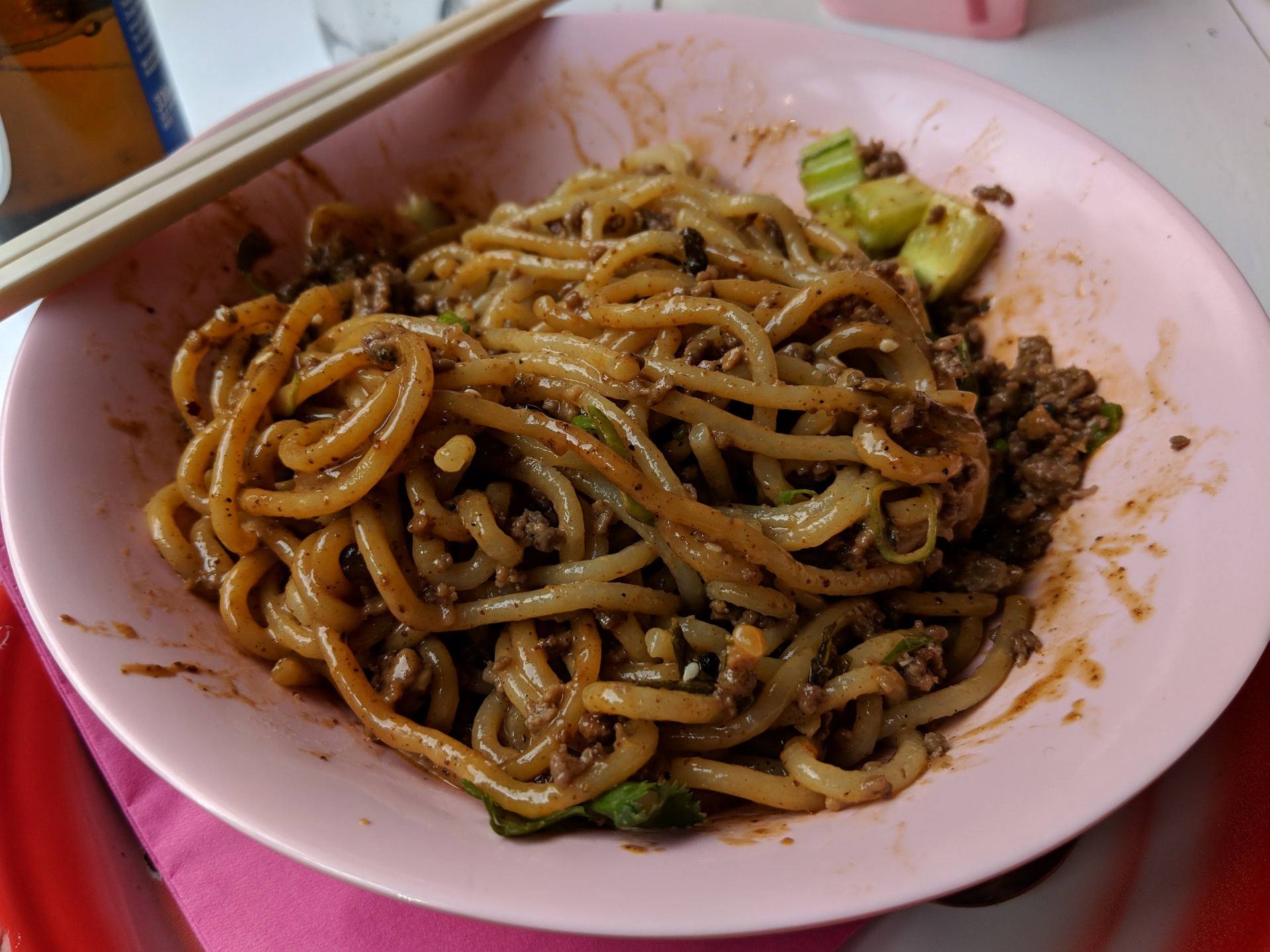 The mixed Dan Dan noodles