Wok Show has been around for over a decade with no noticeable change in quality. The owner is just as ornery as she was the first time I went there and the dumplings have remained just as delicious.
Hard to believe this place has been around that long, but I probably have pictures to prove it, somewhere in the archives.
The dumplings are handmade and fresh. In this case, we ordered 20 boiled and 20 fried, a mix and match of pork and cabbage filling and beef and celery filling.
Twenty's about as much as an average-sized human can eat, though there have been moments of temporary insanity where I somehow managed to finish 40 in a sitting.
For those who can't get enough of a good thing, they also sell frozen dumplings you can take home with you.
And in traditional Chinese restaurant style, prepare to be cared for in the most understaffed way possible. They will forget things, and ask you what you ordered as they bring you someone else's food.
Unfortunately, the non-elastic nature of dumpling consumption economics means I'll continue to come back anyways.
Bring friends, because this place is awesome and the more food you can get on your table, the better.
8 June 2019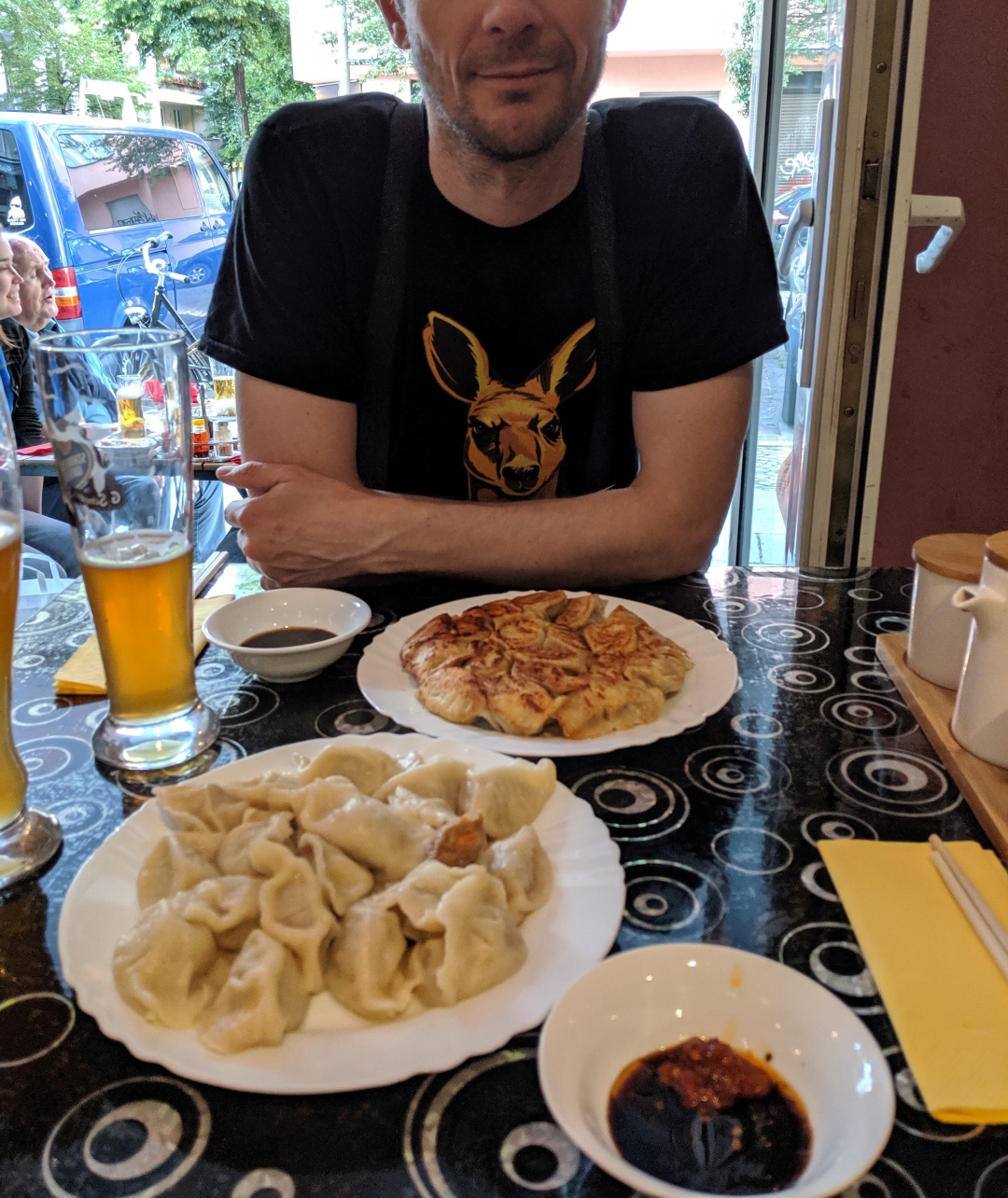 The first 40 of 60, and eventually 80
27 April 2018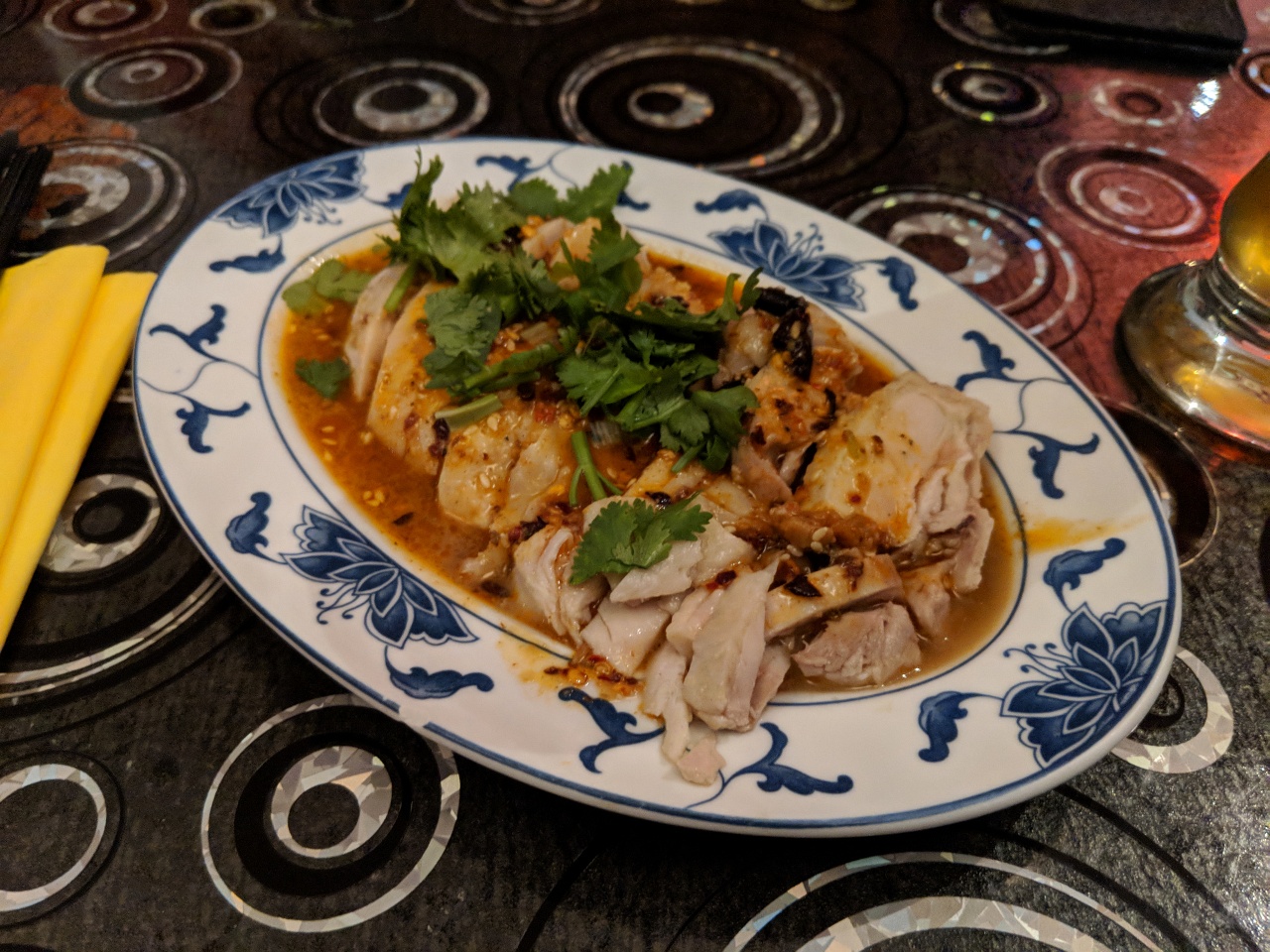 Chili-oil chicken, missing a bit of the chili oil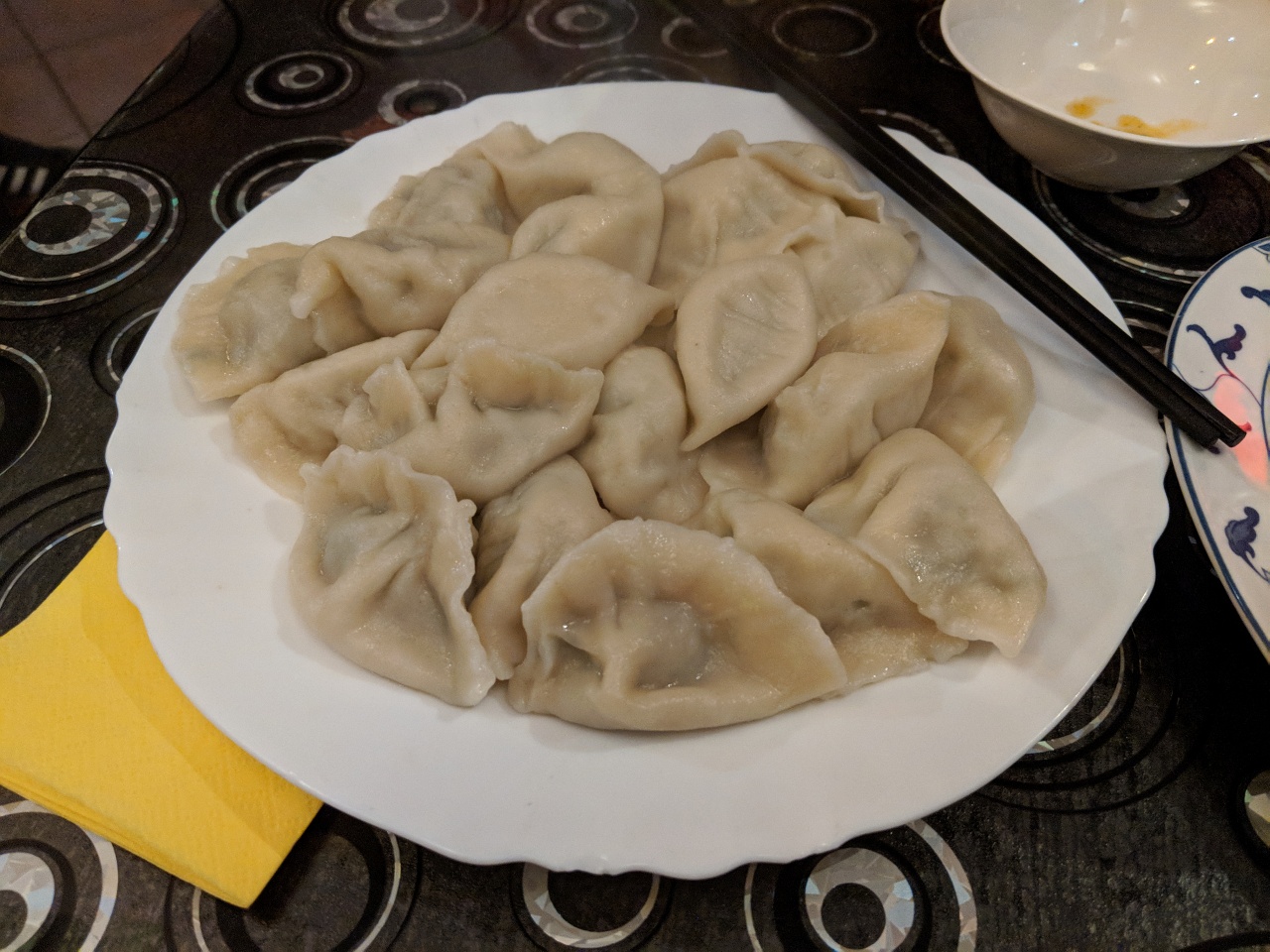 Boiled dumplings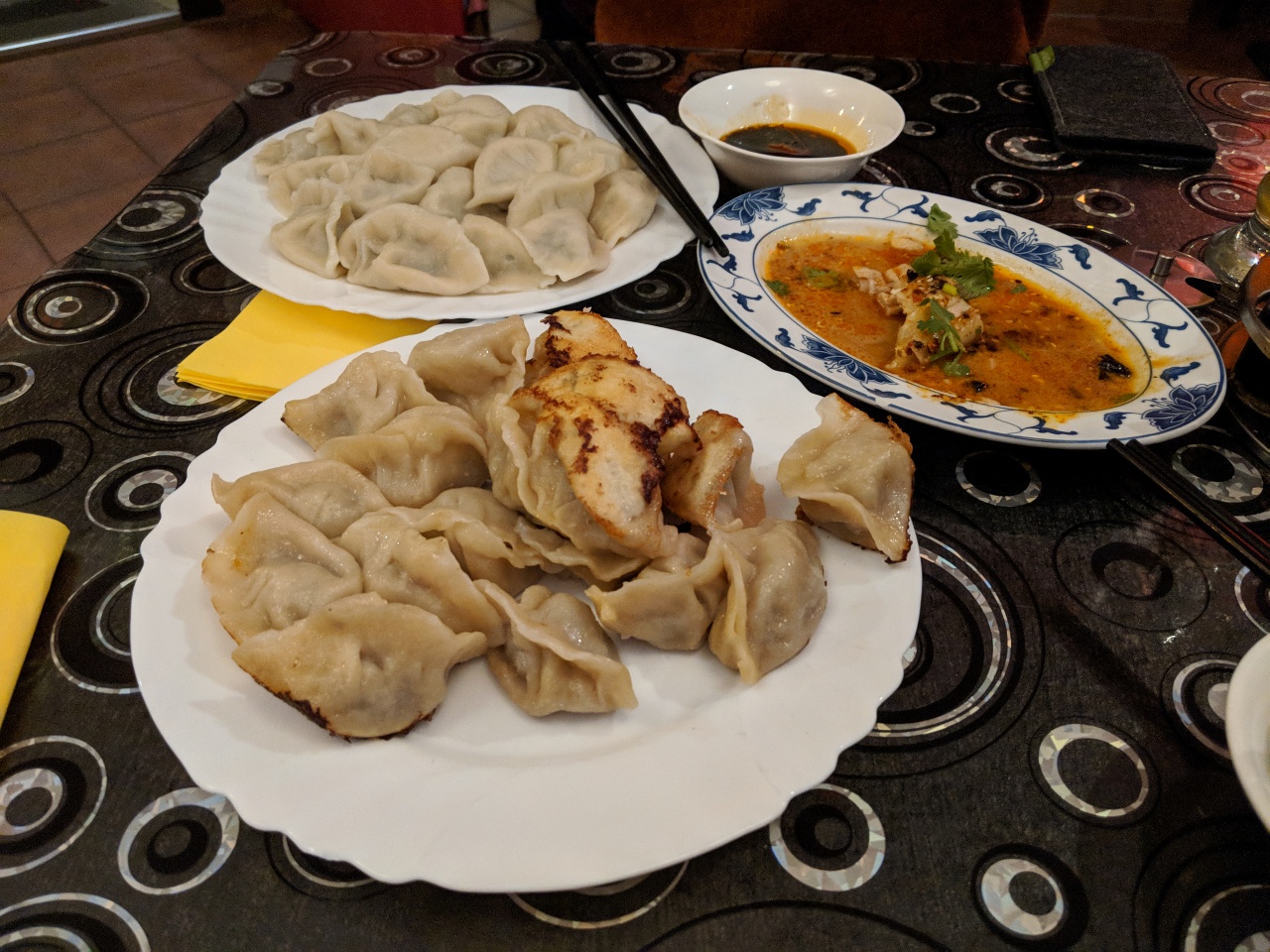 Fried dumplings