Last visited:
13 June 2019
Location:
Frankfurter Allee 43, 10247 Berlin
Verdict:
I will come back here, I'm just not sure at what time of day the staff isn't mildly retarded.
There is such thing as too much of a good thing, and Salami Social Club hasn't figured out how to balance its online orders with its walk-in orders. On any given weeknight, the walk-ins may have to wait an unbelievably stupid amount of time to transact any business with the people behind the counter, while watching the Deliveroo and Foodora delivery people zip in and out food-in-hand.
It's kind of amazing, really, to watch people line up haphazardly at the counter, either to select a slice of pizza, or to pay, or to get a drink, while simultaneously behind the counter, the one staffer who handles this thinks it's the most ideal time to shove drinks into the pull-out refrigerator drawers.
I guess I shouldn't say much about it, because I've never had to run a restaurant, but in as tight a space as they have, I'd imagine getting finished customers out the door would be paramount to getting new customers in.
Here's the thing, the pizza here is damn good. It's not a surprise that people want to eat it.
The question is whether people who show up to get a slice have priority over the people who clicked a few buttons on their laptop to order and then went back to watching Netflix.
I'd argue for the people who make the effort to show up. Even if they aren't ordering a whole pizza at a time.
These are the people who are likely to be more upset if they're getting ignored in person.
And, well, when it's two people showing up, that's two people who leave before ordering more slices because they're out of patience.
Also: How about getting a SumUp terminal, so the process of making and breaking change doesn't take so long either? You can charge people more, honestly who cares if it's not cash? Mikkeller already does this and it's a great way to run up a bigger tab.
That said, I've been here a number of times so far.
13 June 2019
Quick slice, as tasty as ever, and just as disorganized. It was a €1 slice night, so at some point the people running the show started trying to limit people to 1 slice at a time.
Let me tell you what that does: It means that there's constantly a line waiting for another slice, and it essentially clogs up the place.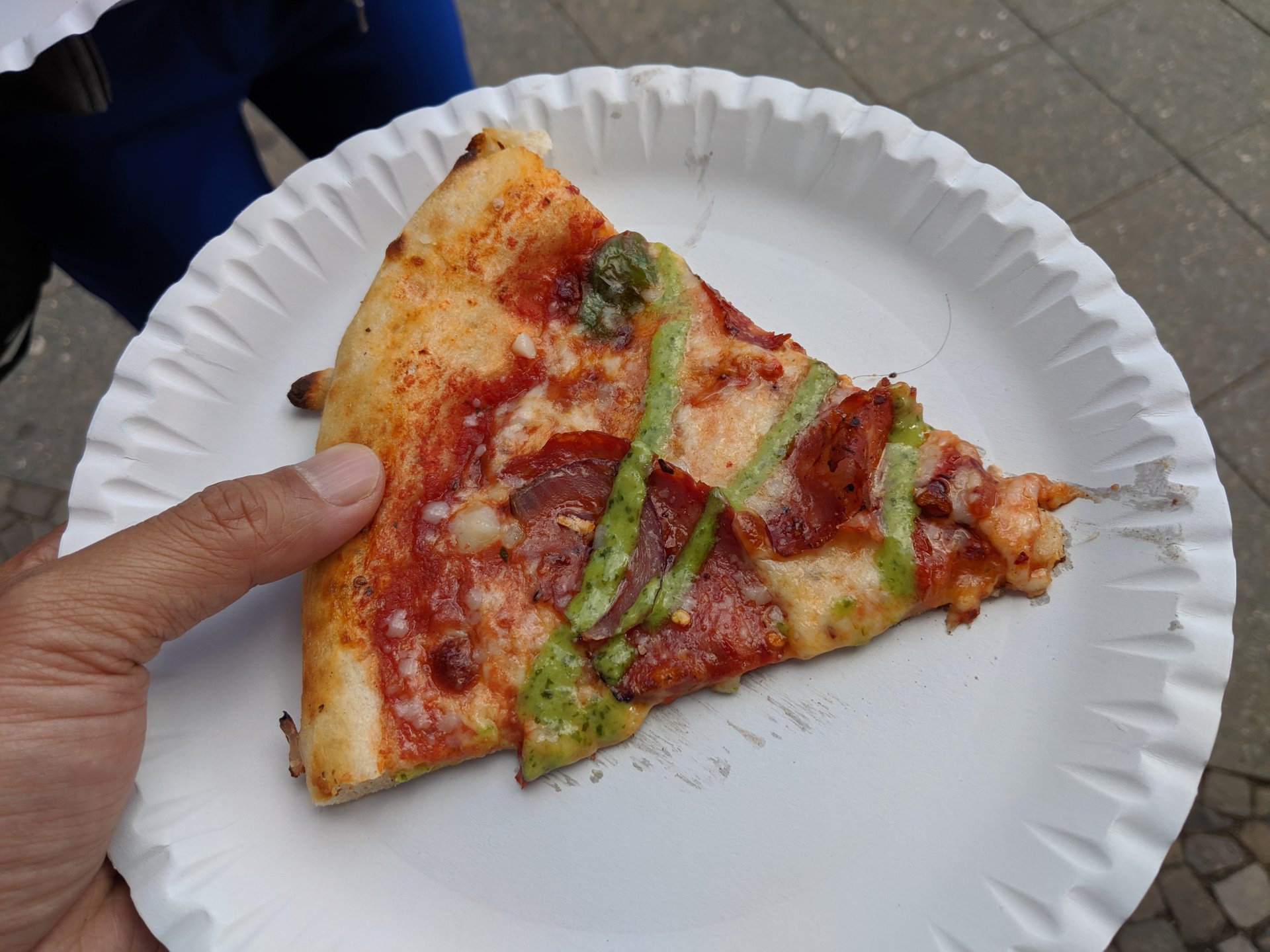 Tasty slice
10 May 2019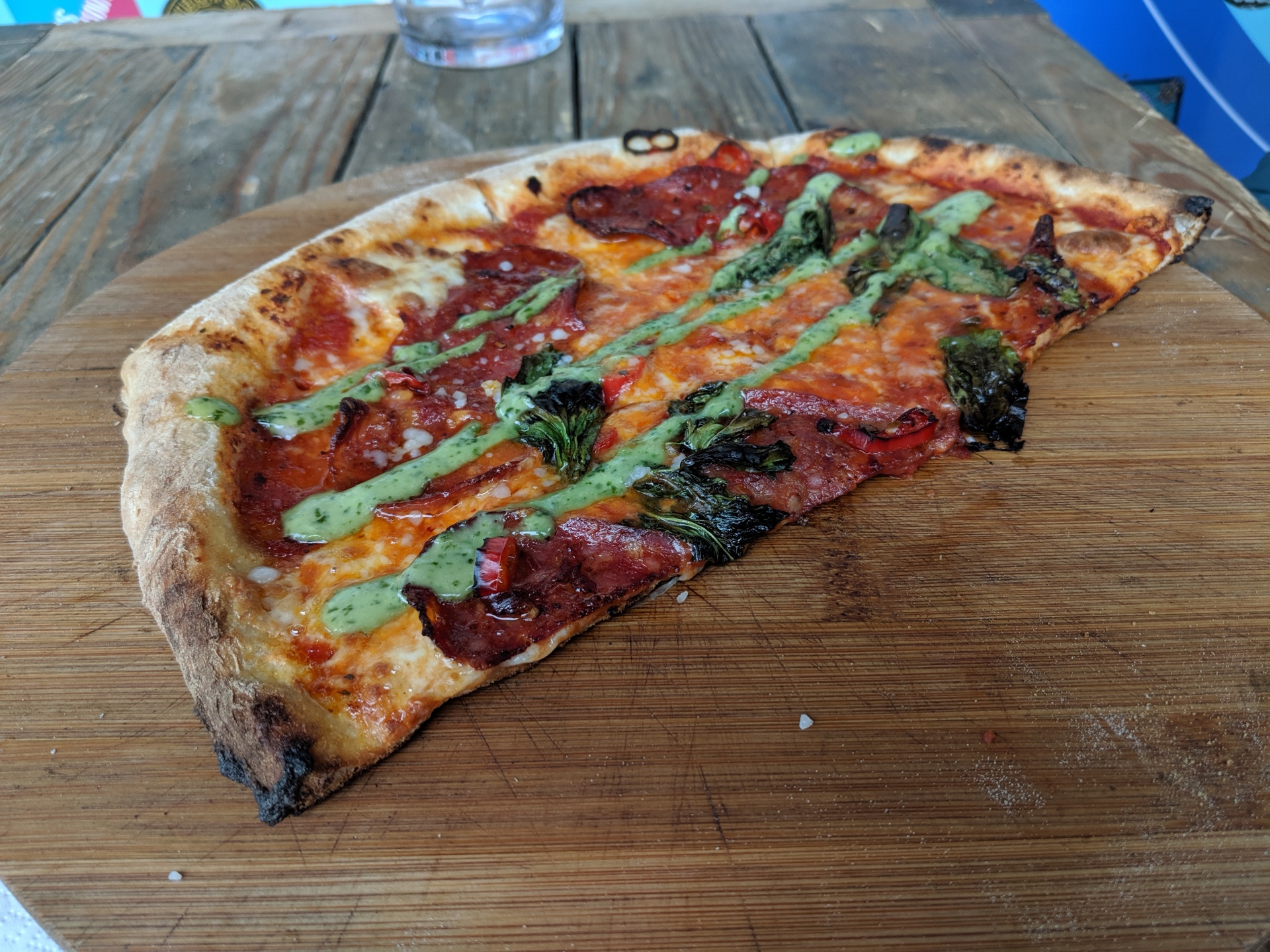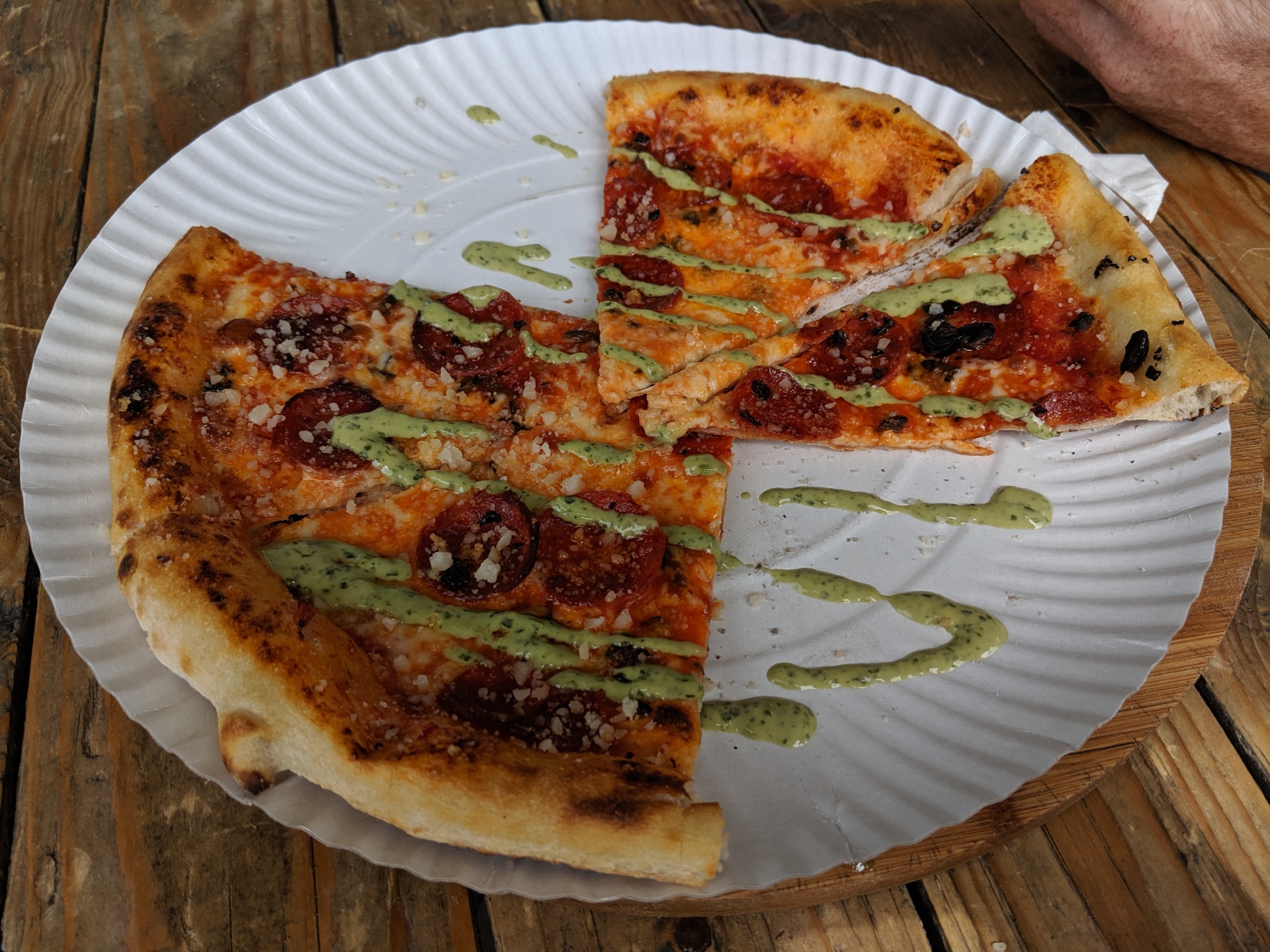 18 April 2018
This visit was supposed to be a quick one for a slice and a chat with a friend, but turned into a bewildering amount of waiting, such that we just ended up leaving and getting a beer elsewhere after finishing the first and only round of food.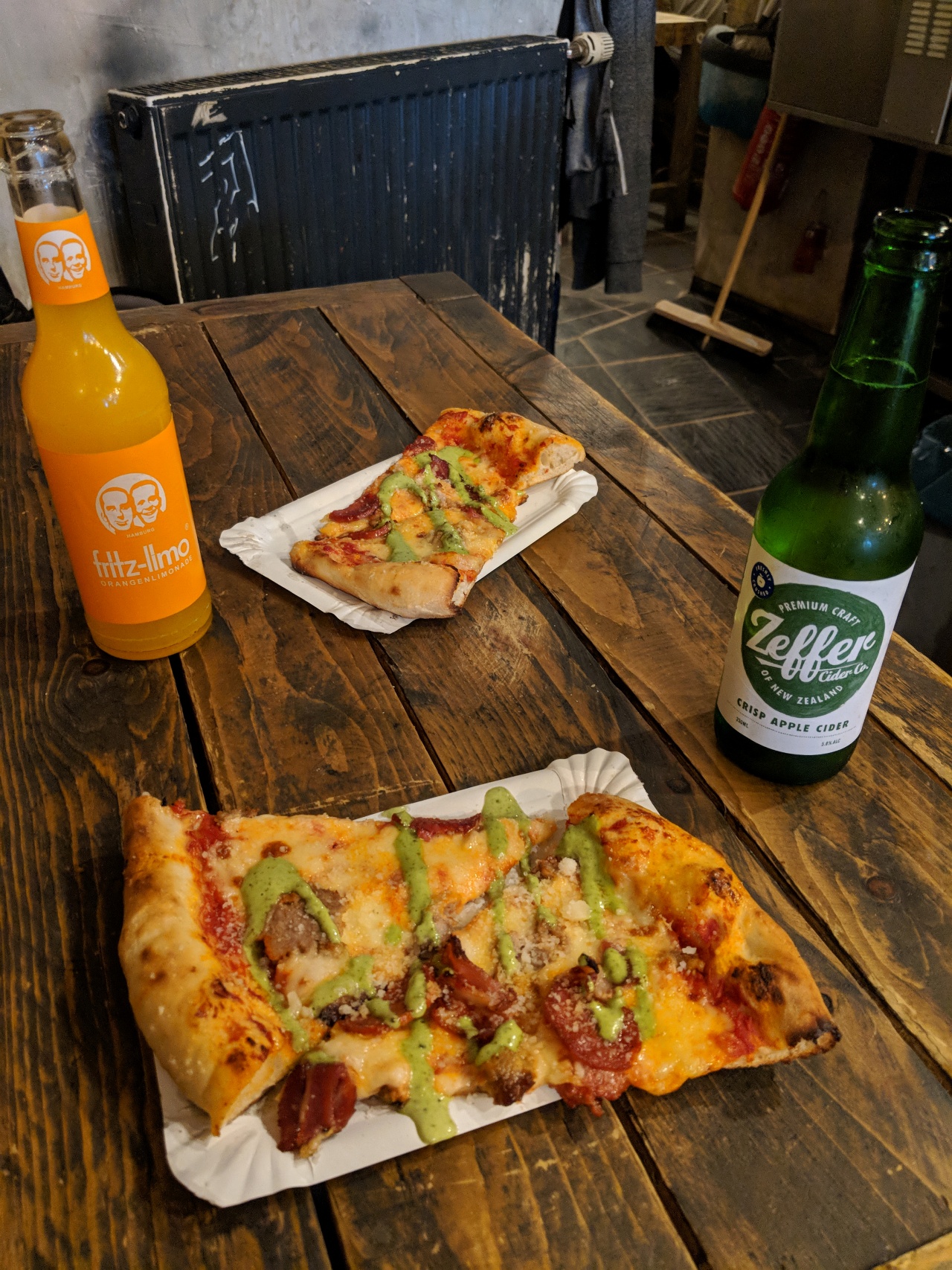 Sausage slice and spicy slice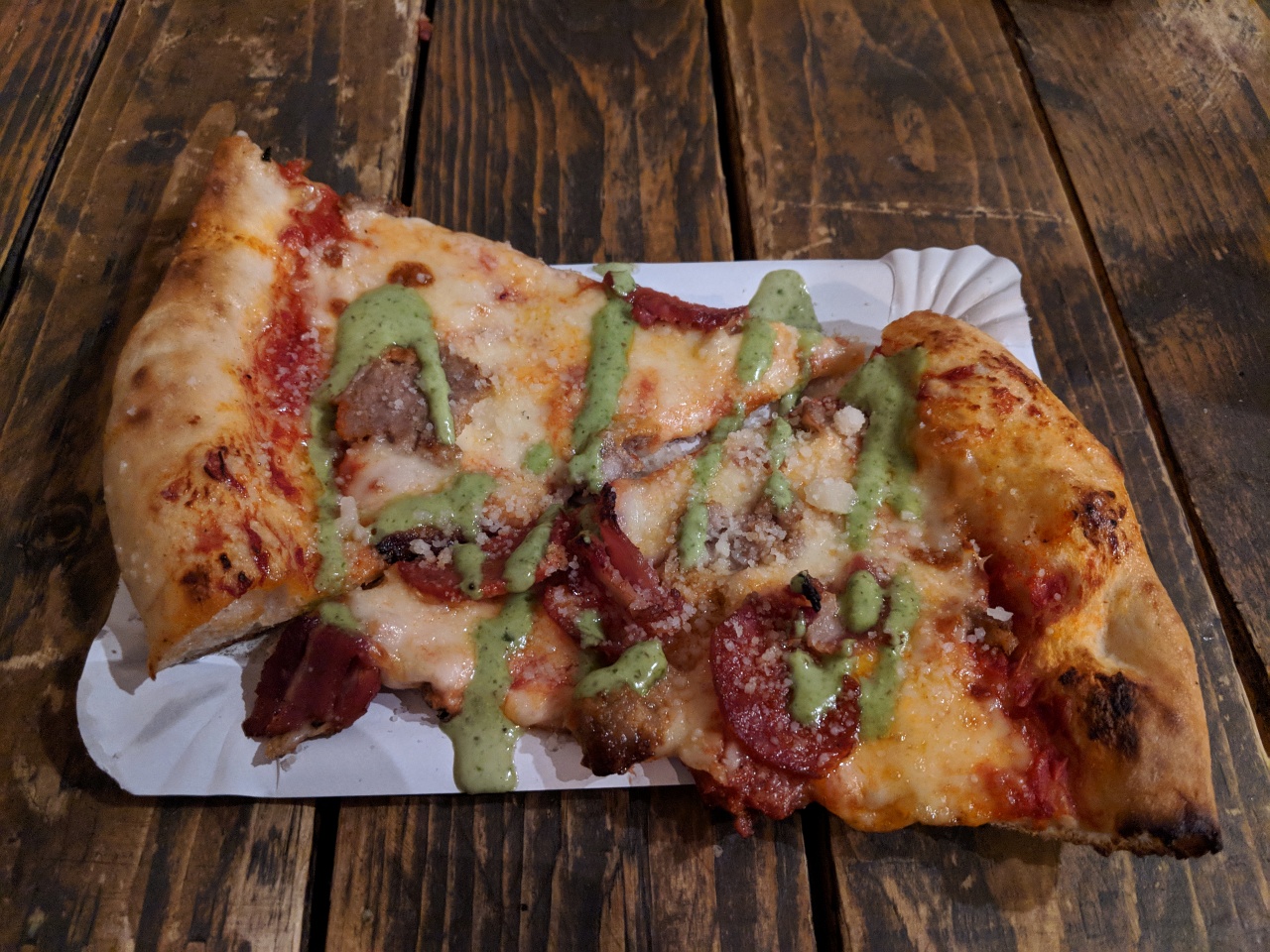 Pretty damn tasty
30 January 2018
The proprietor of Moksa stopped in to do a kitchen takeover and the results were incredible.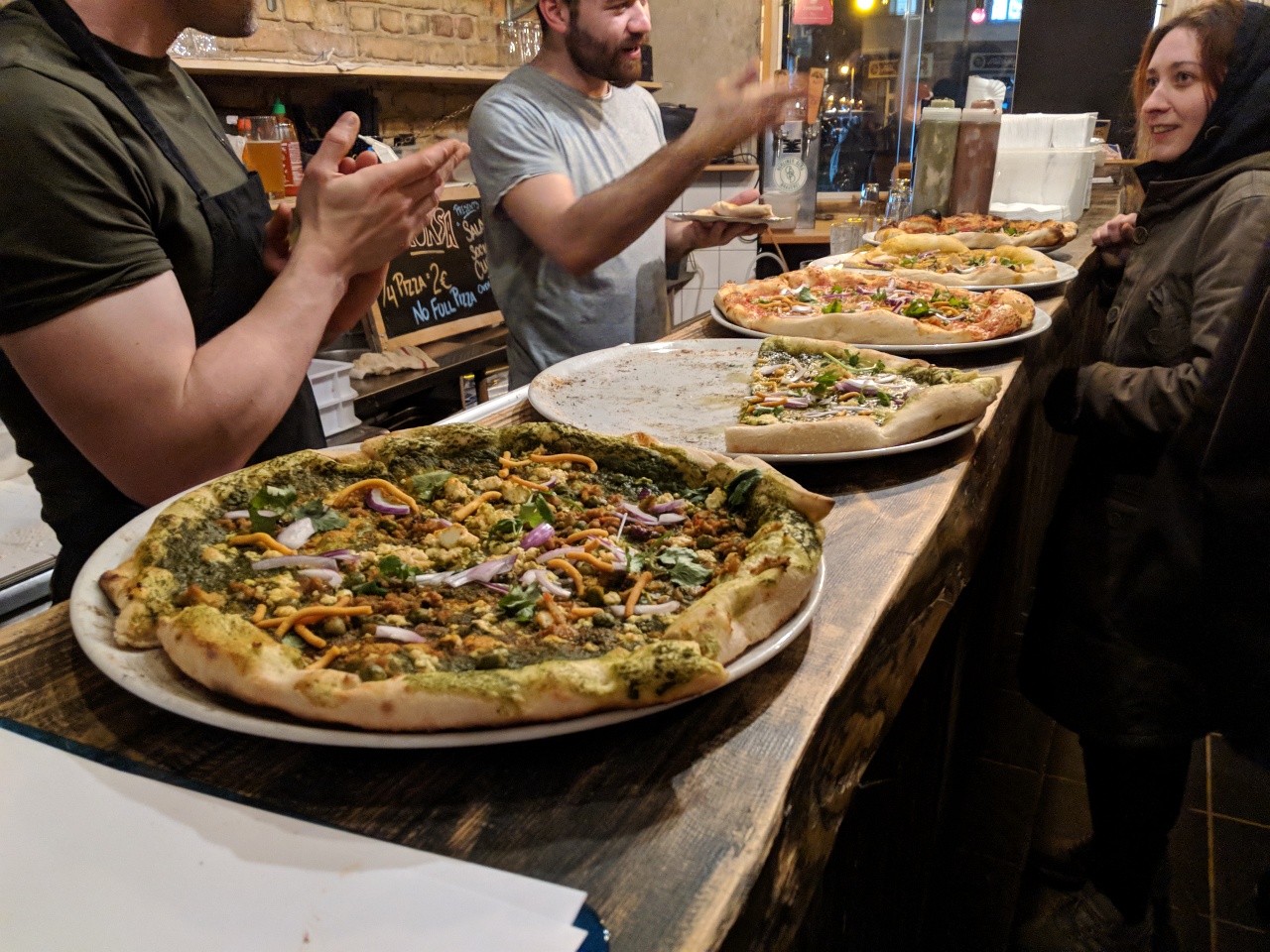 Indian fusion pizza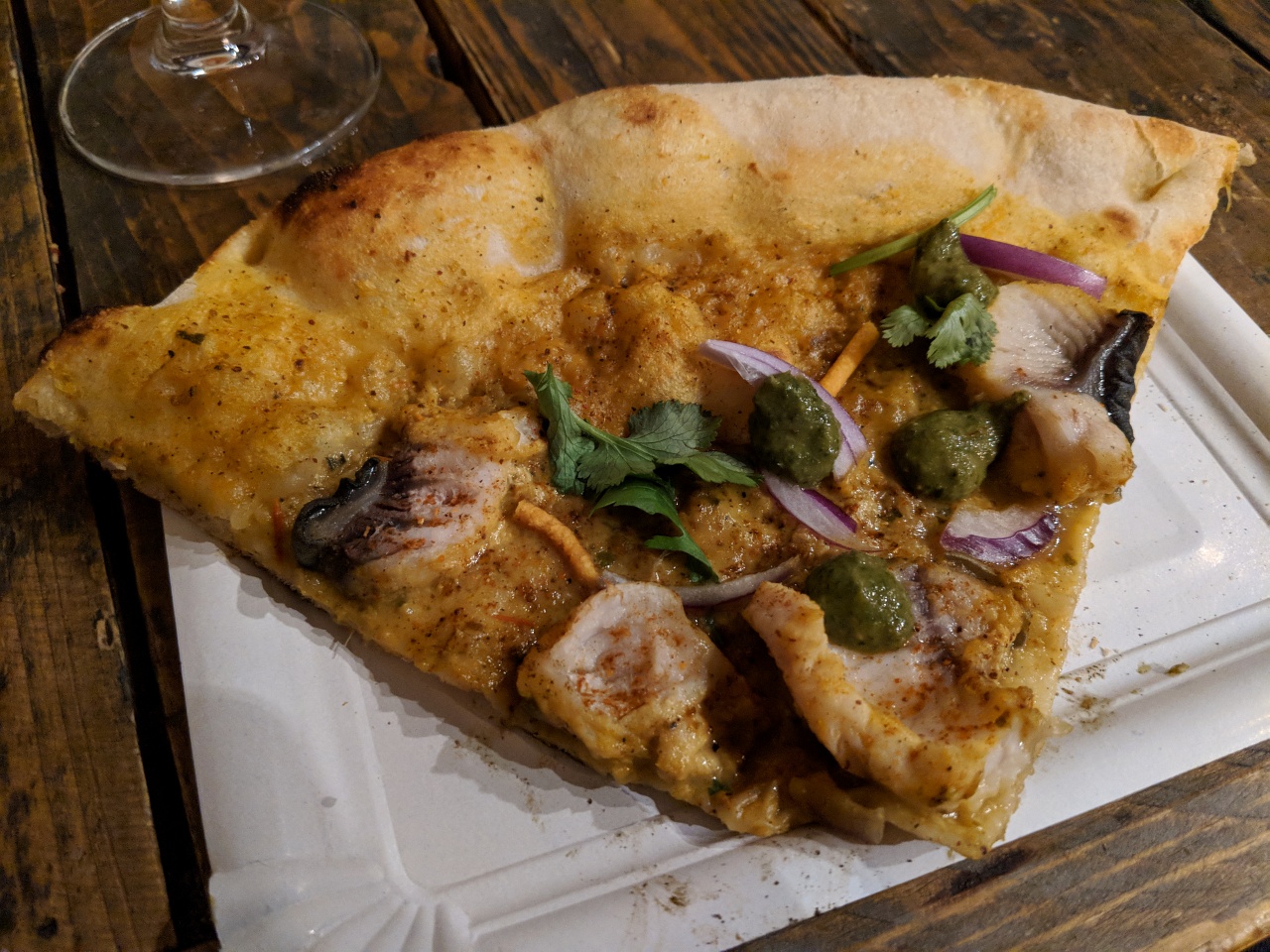 Shark pizza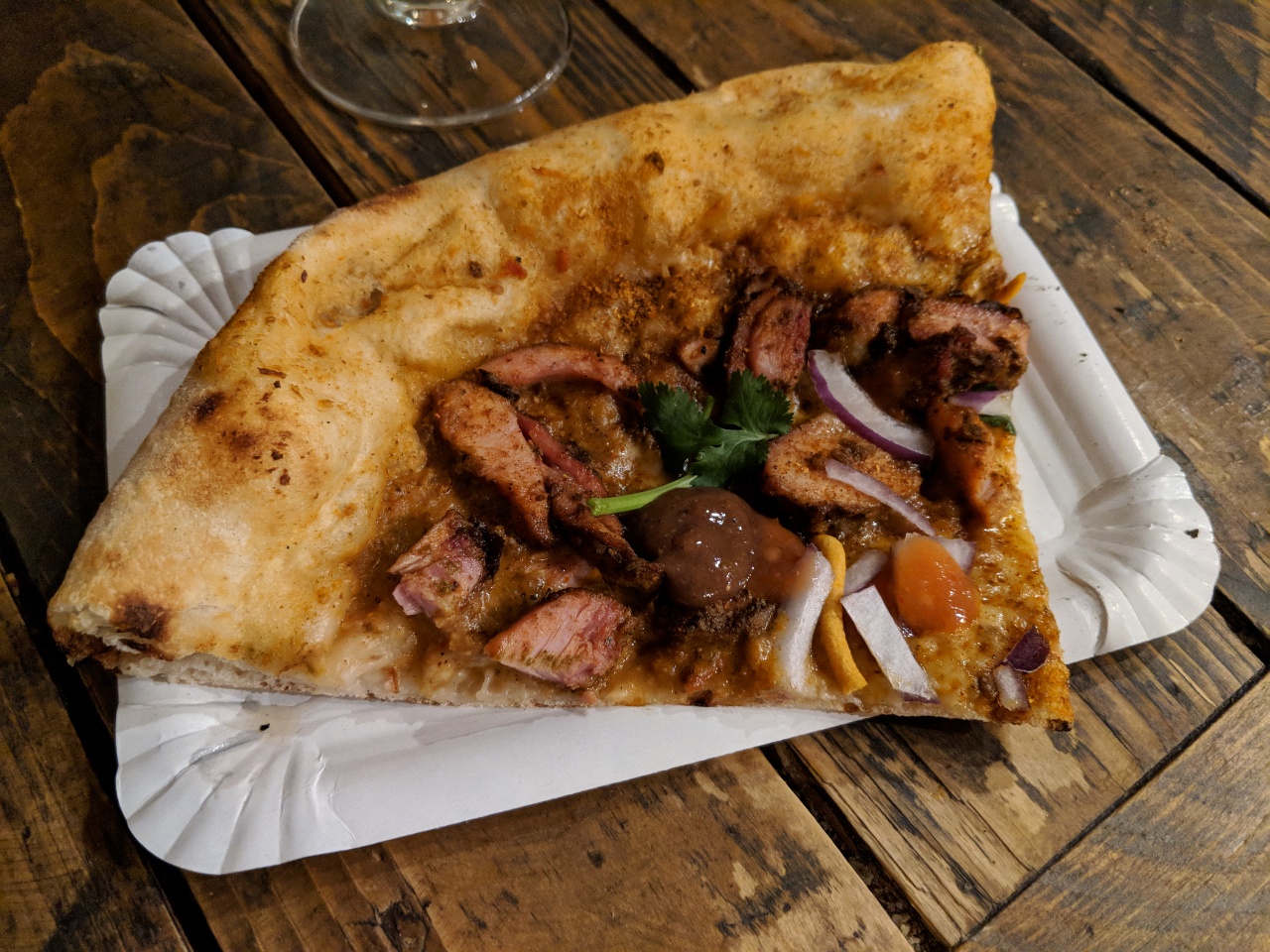 Chicken tikka pizza