For anyone looking for a 6 month at-a-glance calendar you can print on two A4 sheets (double-sided), this is my favorite layout.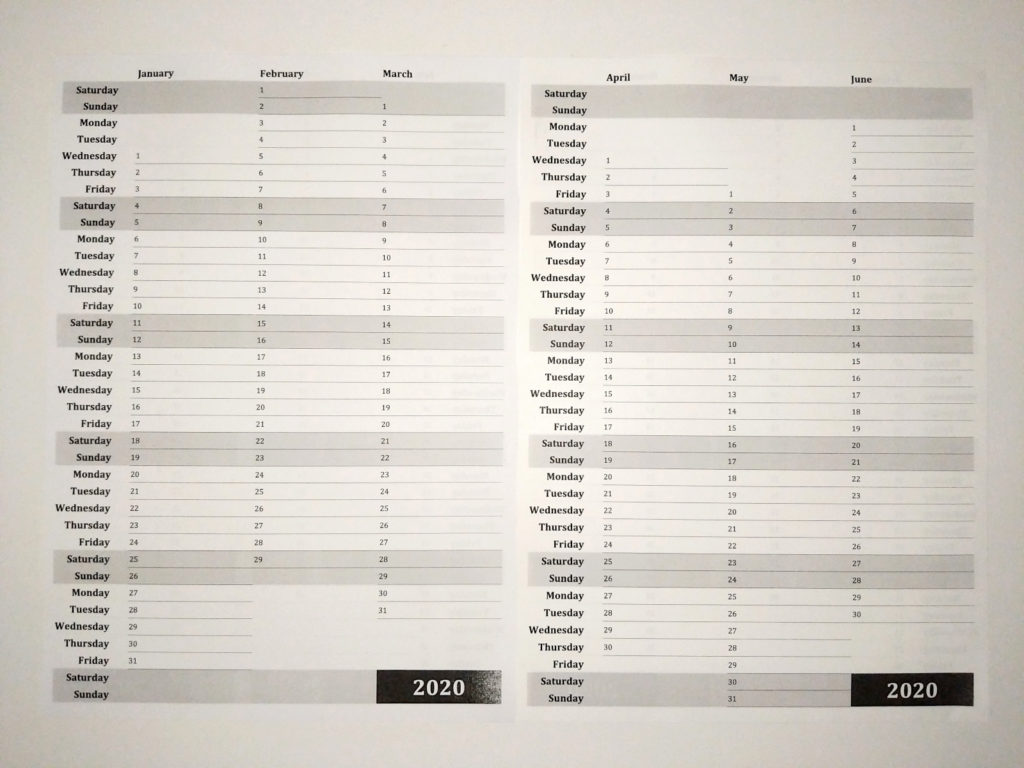 Here's the PDF file.
Print pages 1, 3 and 2, 4 back-to-back on the same piece of paper, and you can always see 6 months at a time by flipping and placing the sheets next to each other.