File this one away under dubious uses for a 3D printer.
I've been growing green onions on my windowsill at home for a while now, but haven't been all too thrilled about their sturdiness. Probably because they're indoors, and don't face the challenges of their outdoor brethren or receive the same amount of sunlight, the ones I grow tend to flop over and don't often grow strong backbones.
This actually makes them kind of a pain too because they flop all over the windowsill and become an unruly mess.
So I decided to print a few support columns to help the ones that I have stand up. It's not the greatest use of plastic, I know, but it's worth a try.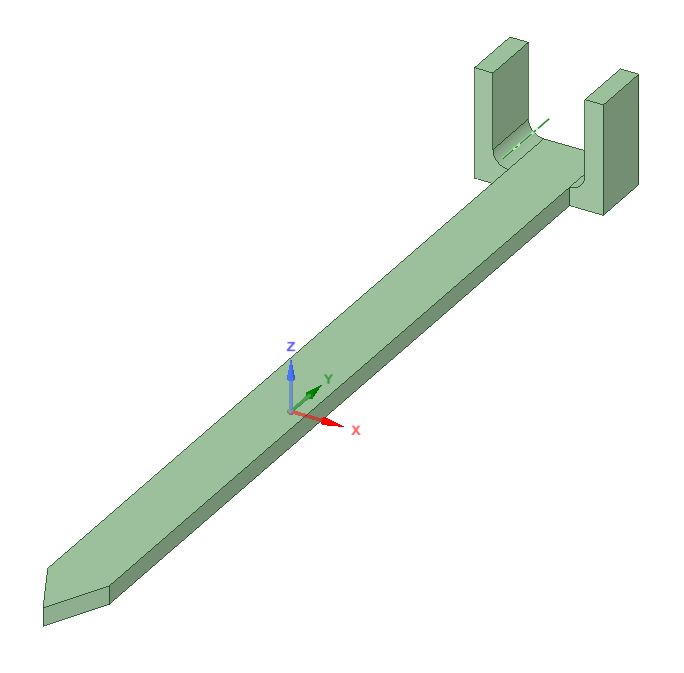 I'm sure you can get something like this at a gardening supply store.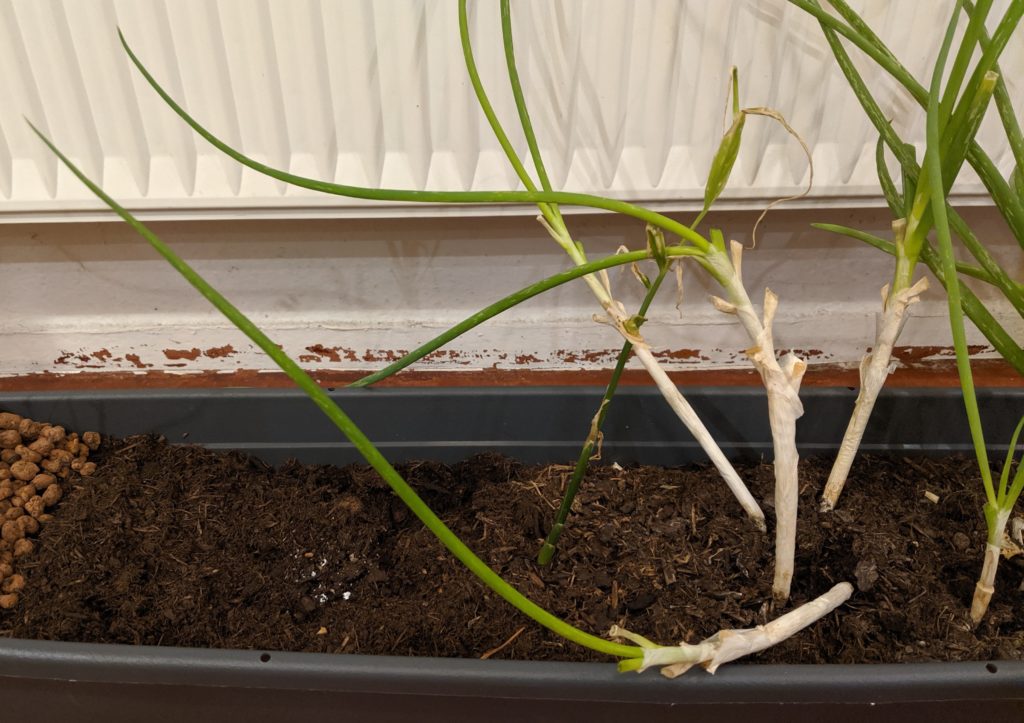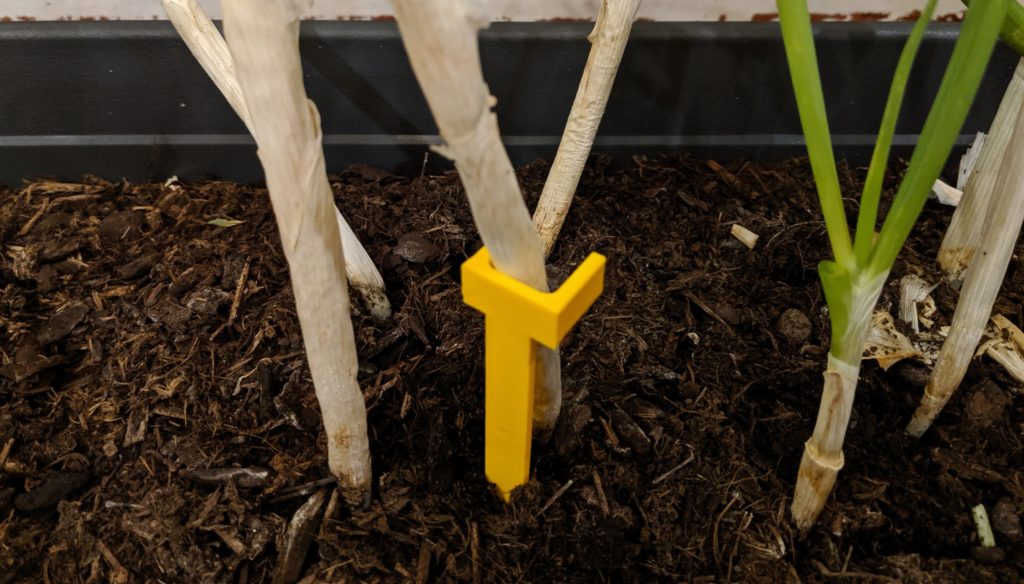 The length seems about right. These are about 15cm in total length, and cost ~0.14€ each to print according to Ultimaker Cura.